BREWDOG CANARY WHARF IS OPEN!
London is a city like no other when it comes to craft beer – it is one of the greatest beer cities on the planet at the moment, and only getting better. Tomorrow we plant another flag for craft in the capital, with our latest beacon, BrewDog Canary Wharf. Our tenth London bar is one with a difference, however. As befits its location, we are rocking cashless tills, cryptocurrency and a beer that fluctuates in price along with the FTSE. But more on that in a moment.
BrewDog Canary Wharf opens its doors at 12pm tomorrow, Friday 19th October!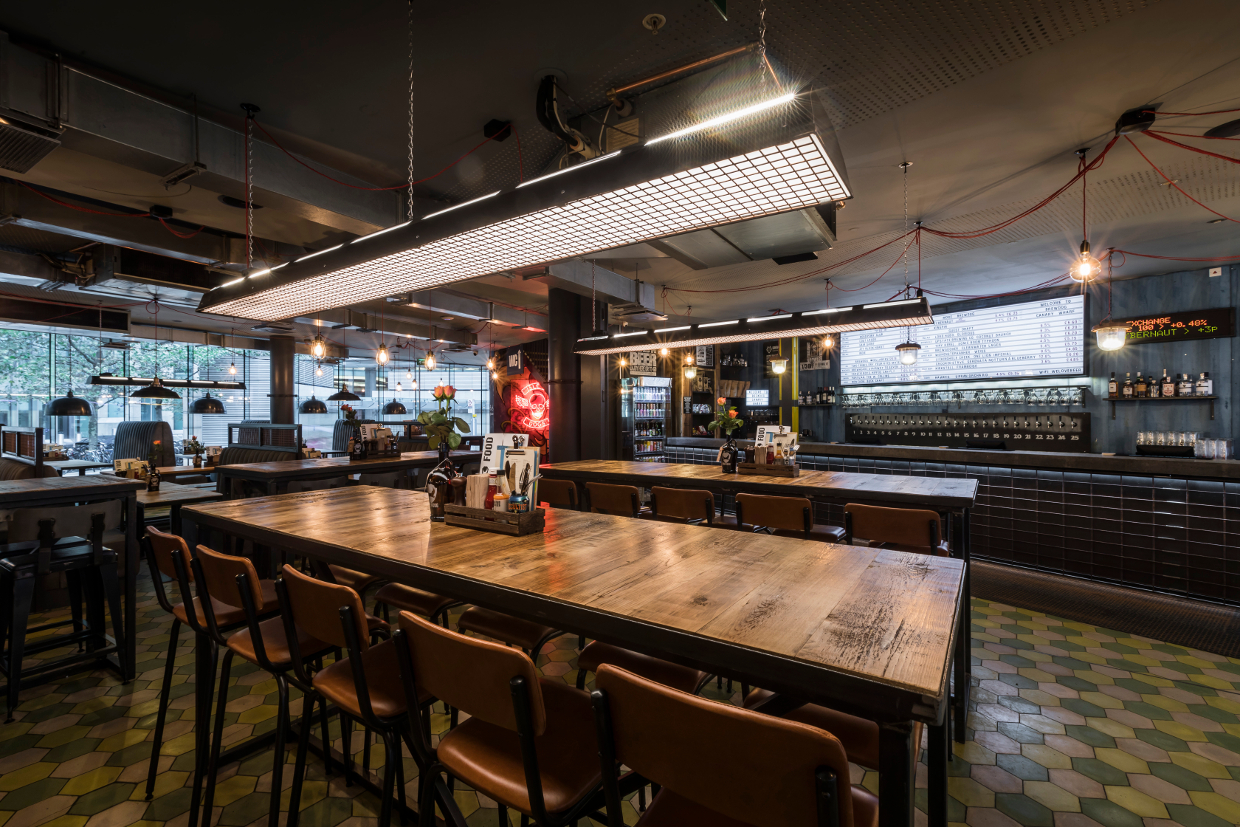 Located at Unit 17, 2 Churchill Place, Canary Wharf E14 5RB we are bringing BrewDog to the Isle of Dogs in a perfect location, four minutes' walk from the Jubilee Line and five minutes from the DLR along the Colonnade. Our bar overlooks Bellmouth Passage; the canal linking the old North and South Docks. Trading has been at the heart of this area for generations.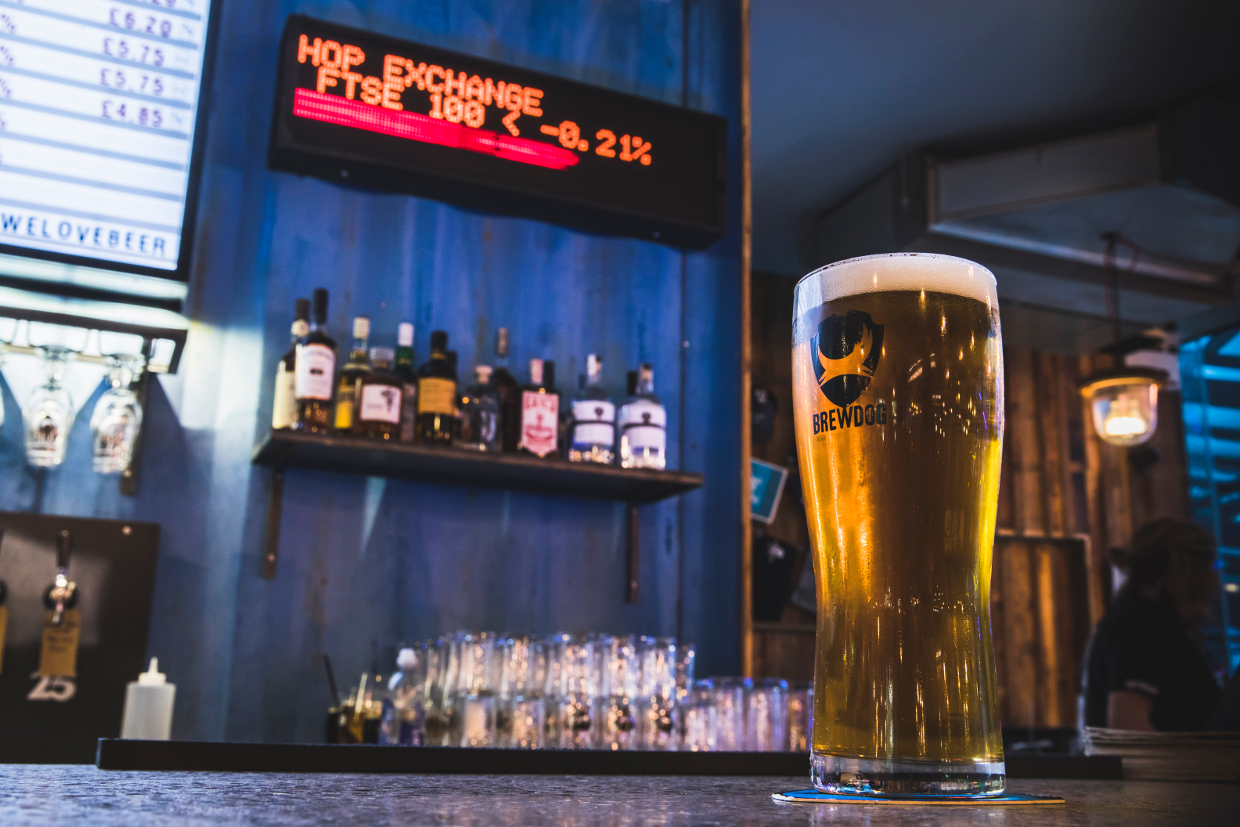 With that in mind we are embracing the fluctuating fortunes of the city traders (both historic and financial) with a very special beer tap. Whichever of our beers is on the Hop Exchange will vary in price depending on how the markets are doing. As the FTSE falls, the Hop Exchange beer will become cheaper by the same percentage difference and vice versa!
So check in with the markets and plot a course for BrewDog Canary Wharf – if the FTSE hits the rocks for the day, you may be the only one celebrating. The rotating Hop Exchange beer is joined on draft by 19 others; our latest UK Bar has 20 taps of craft beer from ourselves and breweries we love, including a LIVE Beer tap and beer to enjoy or takeaway in cans and bottles.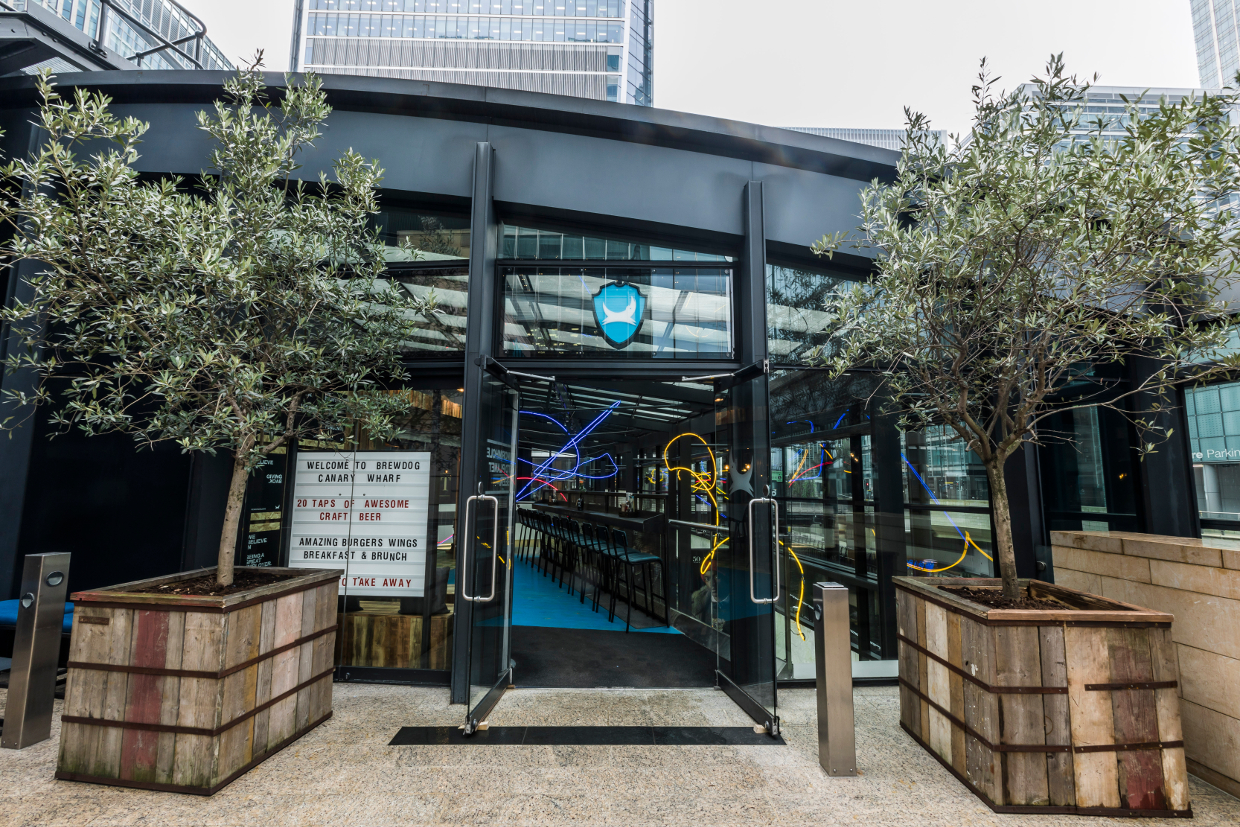 BrewDog Canary Wharf also offers a range of spirits, Hawkes Cider, and wines, and for those looking to stay awhile – maybe with the FT on the table in case the markets flutter – the bar will be serving our famous menu of burgers and wings, and will also open up for breakfast and brunch at weekends. There's even a canalside patio area to head to and watch the hard-charging Docklands workers go about their business.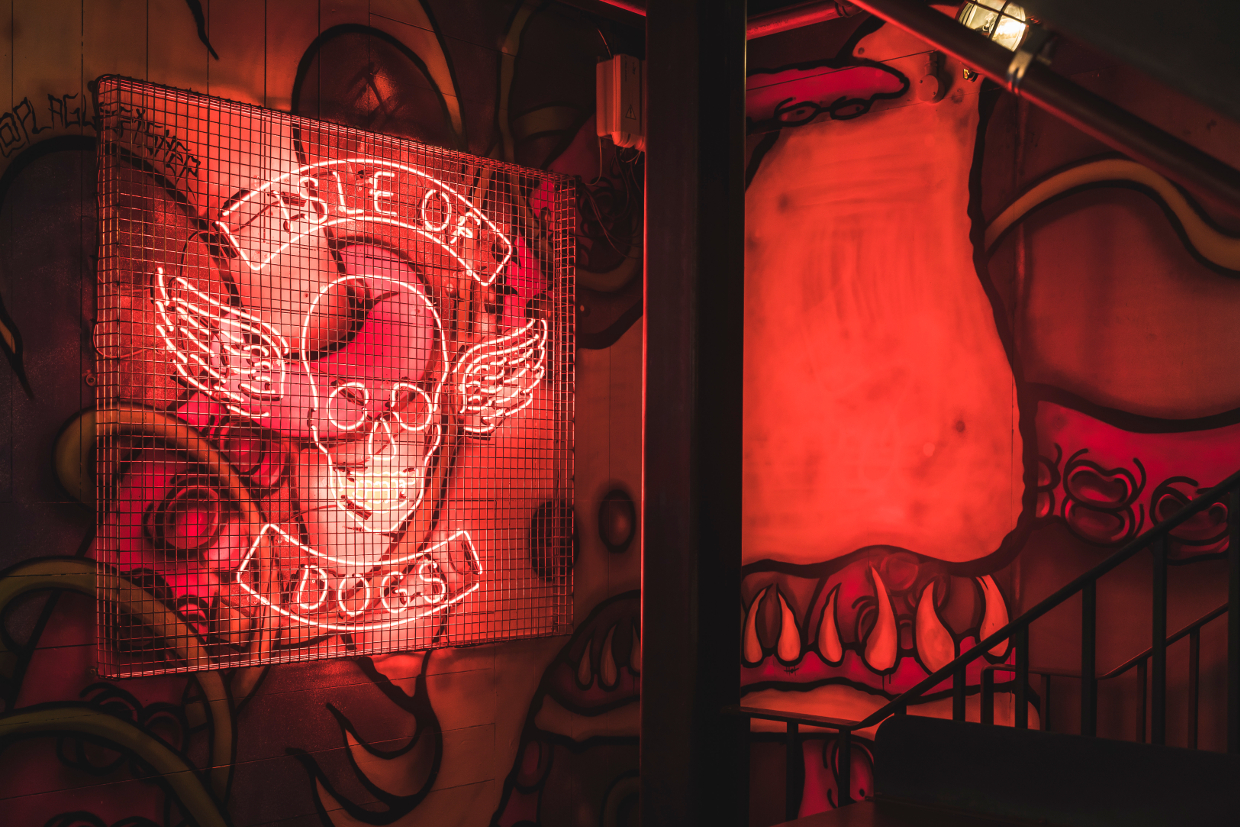 Fittingly, the bar will be the first BrewDog Bar to accept cryptocurrency; you can pay using Bitcoin (BTC) or Bitcoin Cash (BCH), and the bar is following our Clerkenwell venue in becoming cashless – so don't forget your bank card along with your Equity Punk ID Card! BrewDog Canary Wharf opens its doors at 12pm on Friday 19th October and from then on will be open 8am-12am Mon – Fri, 11am-12am Saturday and 11am-10:30pm Sunday!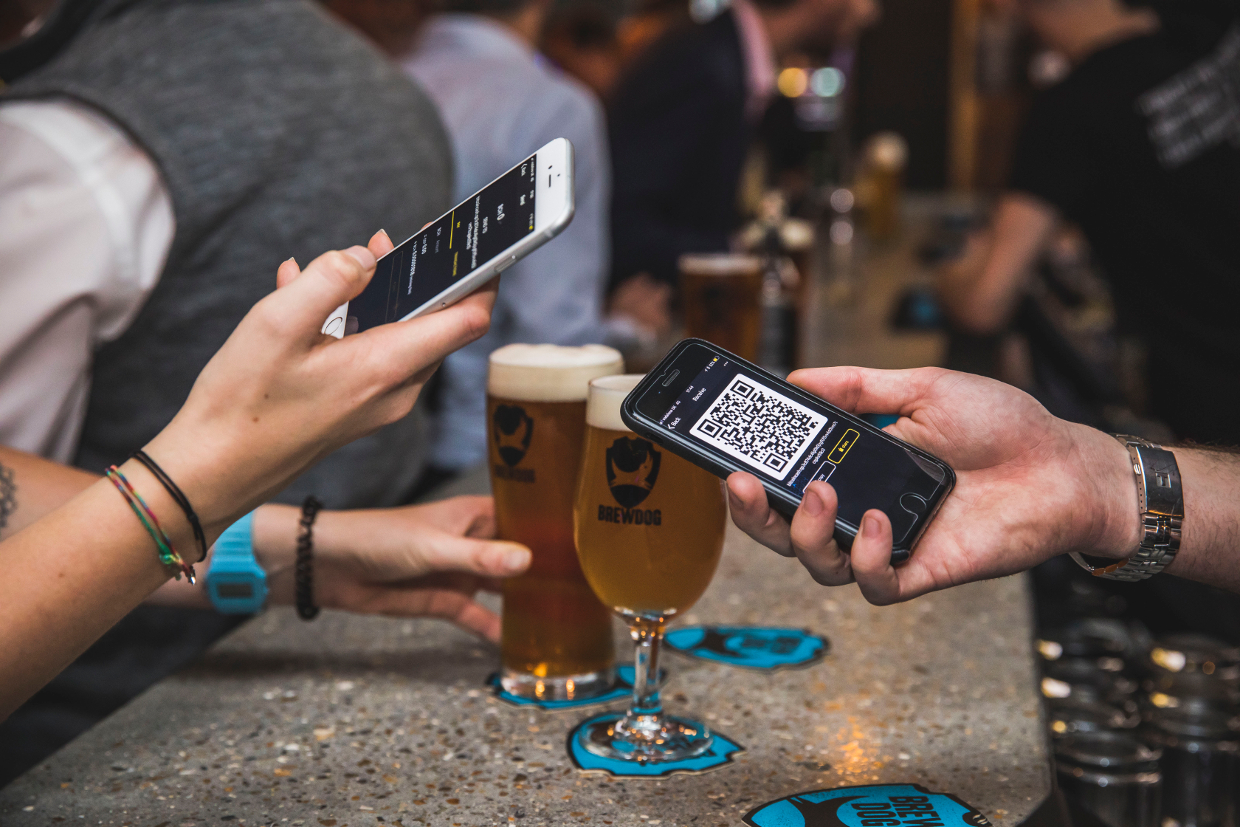 Don't forget that to celebrate the grand opening, the first 100 people through the doors at 12pm tomorrow will be given a Bitcoin Cash wallet pre-loaded with a random amount of cryptocurrency between £12 and £100. On top of this, any purchase of beer from the bar between Friday and Sunday October 21st (however you pay) will enter you into a raffle to win a wallet containing Bitcoin Cash to the tune of £500! Just download the Centbee wallet app at https://www.centbee.com/ and you are good to go.
So check the markets and head along to east London – Canary Wharf, catch you Friday! And if there are any other parts of London we should open up in, let us know in the comments below!