Our red-letter day for new BrewDog Bars continues – and concludes – with this, our third opening for this particular Friday. For an age now, we have wanted to bring another bar to east London as a partner to BrewDog Shoreditch, and following a few let-downs in Dalston we have finally cracked it. With an epic location three Overground stops away from Shoreditch (or a quick jaunt up Kingsland Road) we have our second bar for this surging part of the capital.
BrewDog Dalston opens its doors at 6pm today, Friday 29th March!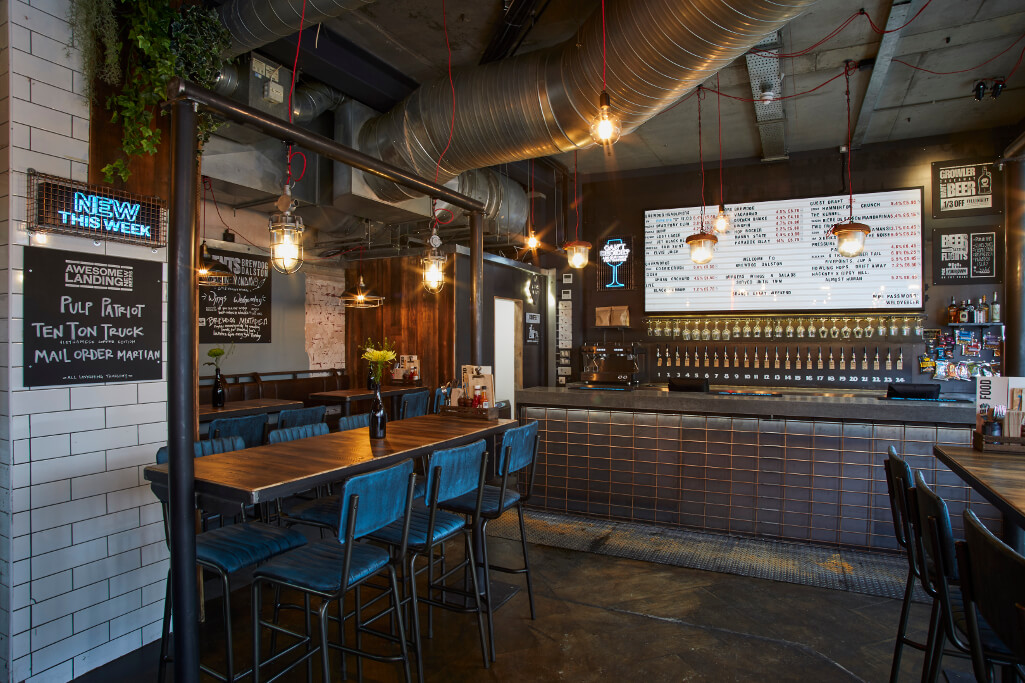 You can find our latest London bastion of craft beer at 33-35 Stoke Newington Rd (N16 8BJ) just north of Dalston Kingsland station. A short walk from Hackney Downs, Clissold Park and London Fields our newest BrewDog Bar is a quick hop from Islington and easy to get to from pretty much any part of London. Buses from London Bridge and Waterloo roll right past our front door and the centre of Hackney is just a twenty minute walk away.
However you get there, once inside you'll be greeted by our Cicerone-trained bar crew rocking with 24 taps of craft beer spread across two floors with a bar on each. We have a LIVE Beer tap upstairs (which at opening will be LIVE Black Hammer, our returning 7.2% ABV Black IPA) and will be pouring Local Taps from guest breweries from around London. Plus we are also serving up Hawkes Cider on draft and the latest from the BrewDog OverWorks!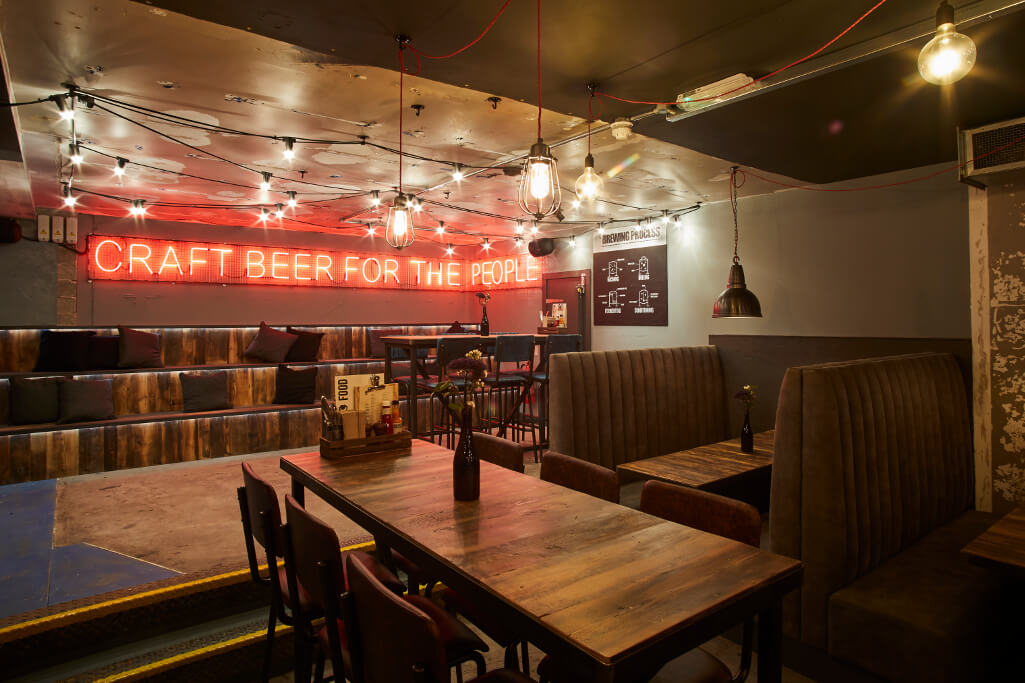 Speaking of things being served, our new Dalston bar will be dishing up the full range from our legendary BrewDog menu of burgers, wings and salads – your new destination for Vegan Monday and Wings Wednesday is here. Plus later in the week, we will be opening up for brunch on weekends to fuel you for a day in the city – and to celebrate our arrival the bar will also be offering 2-4-1 vegan and veggie food for the entirety of April, if you book in advance via our website.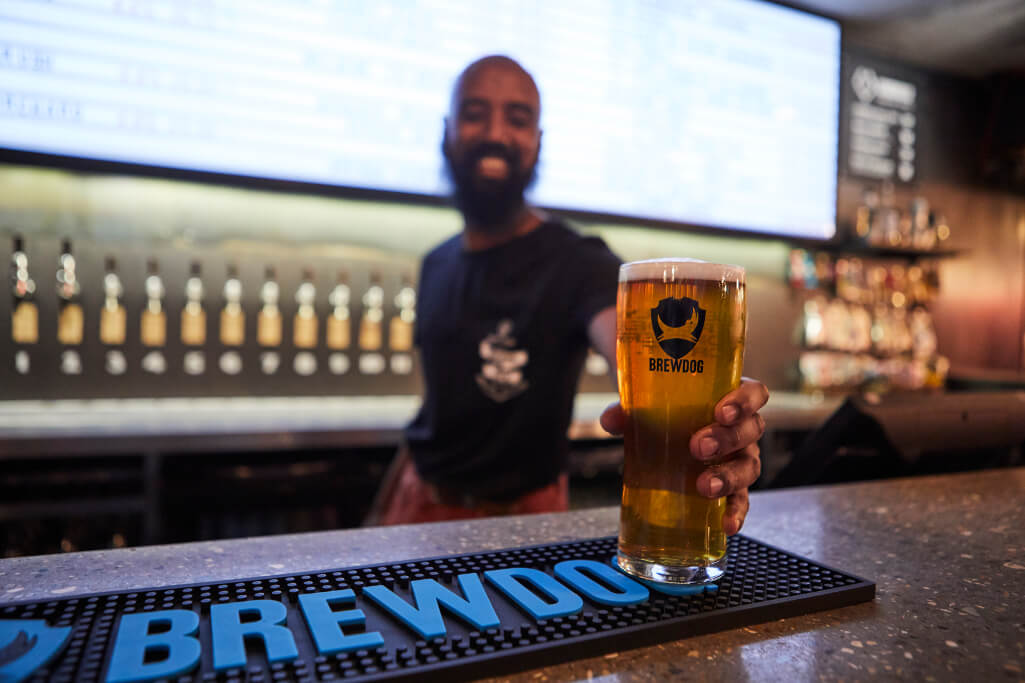 BrewDog Dalston opens its doors at 6pm today, Friday 29th March and will then be open 12pm-12am Monday to Thursday, 12pm-2am Friday, 11am-2am Saturday and 11am-12am Sunday. The first 100 people through the door today at 6 will be entered into a raffle to win prizes including free beer for a year, a trip to our Ellon brewery and more! You can also follow our newest London location on social media by checking out their feeds on Twitter, Facebook and Instagram.
Three new bars in one day. That's the way we roll.