BREWDOG DALSTON NOW VEGAN AF
Equity for Punks is live! Click here to find out more about investing in BrewDog.
We are proud that our entire network of BrewDog Bars carry vegetarian and vegan dishes on their bar menus – so that everyone can find something to suit them when hunger strikes. We are also proud that the vast majority of our beers are vegan friendly and carry the logo of the Vegan Society. But in two weeks from now we are uniting the two as never before, as we partner with the frankly amazing Biff's Jack Shack on taking it to the next level.
From October 14th, BrewDog Dalston will become our first fully vegan bar.
Our hop hideout on Stoke Newington Road will have an exclusively vegan-friendly line-up of craft beer and food, making BrewDog Dalston the new beacon for those who rock a vegan diet in the capital.
We already run with Vegan Mondays in every UK BrewDog Bar, where you can score 2-4-1 veggie and vegan mains across our network of home bars to start every week. This is the logical next step, making our Dalston Bar the first fully-vegan bar in that network. All the beers from ourselves and other breweries will be suitable for vegans – and the food too. But this isn't just any vegan-friendly chow.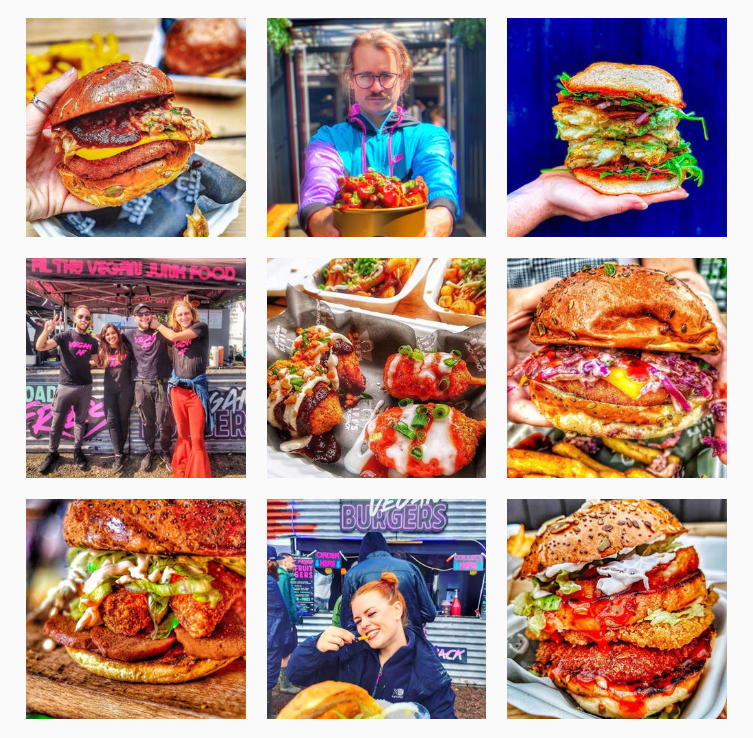 Biff's Jack Shack – 'the Gods of Vegan Junk Food' according to Time Out – have blazed a trail from their BoxPark home and their second joint at Eat17 in Walthamstow and we are psyched to join forces with them to unleash the filthiest, most indulgent vegan fast food on the world. From October 14th you can find them slinging their wares from the kitchen of BrewDog Dalston, majoring in their unique crispy fried Jackfruit burgers, wingz and new and exclusive specials.
Old favourites such as 'The Father Jack' and 'The Samuel Hell Jackson', topped with maple chipotle hot sauce will be on the menu, alongside six new burgers to choose from, including 'The Jack and Cheeze' topped with deep fried mac and cheeze, smoky BBQ pulled jack, mustard mayo slaw, and dill pickles. The guys are also rocking Biff's all-vegan take on a southern smoky meatloaf, glazed in chipotle ketchup, and served with bourbon BBQ dipping sauce.
If that's not enough, their crispy jackfruit wingz are not to be missed either, coming complete with a sugarcane 'bone', and topped in a range of Biff's house-made sauces, including classics such as bourbon-infused sticky BBQ and brand new creations like 'Hotline Dogs' – ketchup, hunny mustard, onions, dill pickles – and 'Soyz in the Hood', ginger, garlic, soy glaze and sesame seeds. The menu is going to be incredible.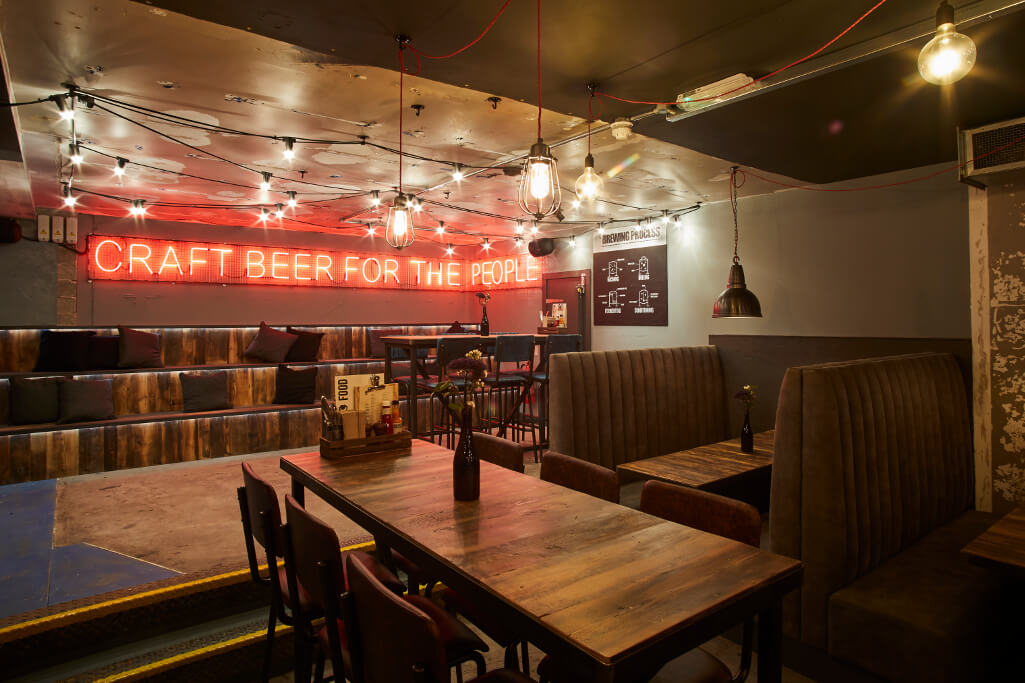 We are unswerving in our mission to make craft beer as inclusive as possible, and our vegan menus across our bars are a testament to that. In this new partnership with Biff's Jack Shack as BrewDog Dalston turns entirely vegan-friendly, we are taking this to the next level.
You can book a table at our new vegan-only bar here or just head in and speak to one of our amazing bar crew. You can enjoy Biff's vegan food 5pm-10pm Mon-Wed, 12pm-10pm Thu-Fri, 11am-10pm Sat and 11am-9pm Sun. Let us know on social what amazing vegan wonders you head there for!
Equity for Punks is live! Click here to find out more about investing in BrewDog.
IMPORTANT NOTICE: Investments should only be made on the basis of information in the prospectus available at www.brewdog.com/equityforpunks. The value of investments can go down as well as up and invested capital is at risk.