CIDERAMA - LONDON'S CRAFT CIDER FESTIVAL
Equity for Punks is live! Click here to discover more about investing in BrewDog.
Craft cider is on the rise like never before, as the entire industry is propelled forwards by those who want to break from the norm and make a difference. We absolutely love it; beer and cider are natural partners – which is why we are psyched that our friends at Hawkes Cider are hosting a festival of world-class cider makers this month in London. And we are joining forces in a unique way – get ready for Hawkes vs BrewDog OverWorks barrel-aged cider!
Hawkes Ciderama takes place 19th-20th July – you can pick up your tickets right here
Equity Punks! The good people at Hawkes are offering 2-4-1 tickets for you guys, head to the Forum for more!
London's very own craft cider festival is set to take place at the Ugly Duck, 49 Tanner Street in Bermondsey – less than five minutes from the new Hawkes taproom and just ten minutes from London Bridge station. Tickets cost £15 and guarantee you access to the best and rarest Cideries in the world including the likes of Oliver's, Pilton, Perry's, Big Nose and Beard, BlakStoc, Anxo, Original Sin, Eden, Descendant, Rev Nat's and many more!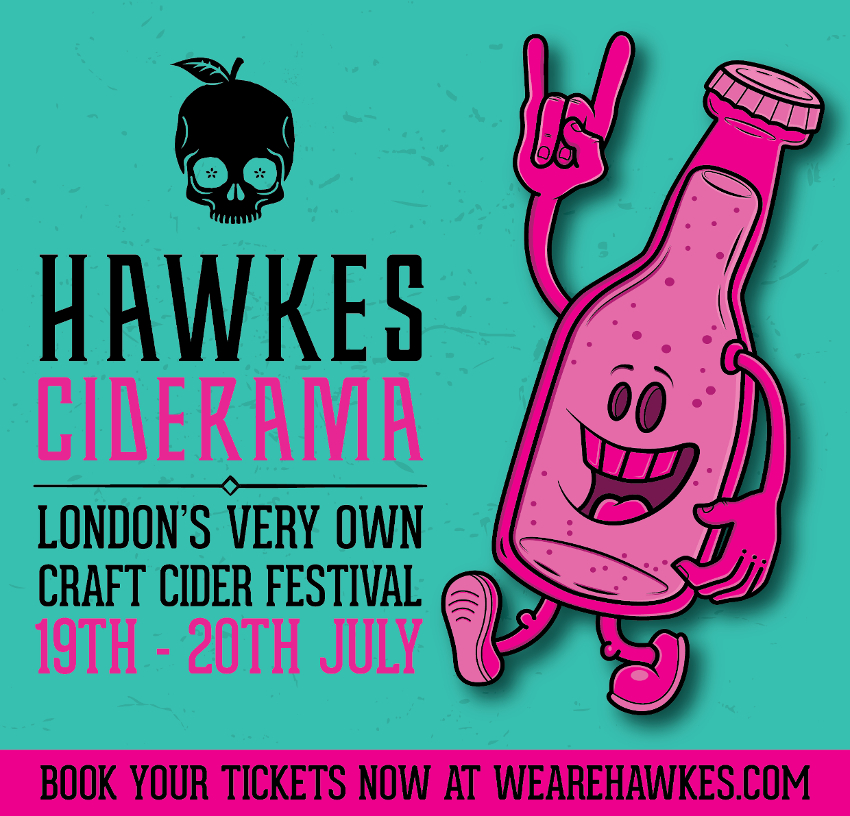 Alongside the cider the festival also rocks a showcase of some of the best London DJ's, local street food and gives you a free tasting glass to keep. And speaking of free, if you go for a Hawkes pour first then your opening cider is on us. Ciderama runs a token system so don't forget that bank card to pick up a stash of tokens for your session – the festival will proudly host loads of UK first pours of some truly exceptional craft cider.
The sessions run 6pm-11pm on Friday 19th and 11am-4pm or 5pm-10pm on Saturday 20th.
If you love amazing street food, great music and want to discover more about the incredibly eclectic world of cider then Hawkes Ciderama is for you. See you there!
Equity for Punks is live! Click here to discover more about investing in BrewDog.
IMPORTANT NOTICE: INVESTMENTS SHOULD ONLY BE MADE ON THE BASIS OF INFORMATION IN THE PROSPECTUS AVAILABLE AT WWW.BREWDOG.COM/EQUITYFORPUNKS. THE VALUE OF INVESTMENTS CAN GO DOWN AS WELL AS UP AND INVESTED CAPITAL IS AT RISK.