CLEAN & PRESS HARD SELTZER
This is an incredibly tough time for all businesses. The Brewer's Association in America estimates that 46% of all American breweries could be forced to permanently close within 3 months.
At BrewDog we are fighting to survive and protect as many jobs as we can whilst also trying to help our country and community through this crisis through our BrewDog Sanitiser and other initiatives.
To try help our business get through this crisis we have been fast-tracking some of our innovation projects to be able to share the prototypes and look to develop them together with our with our community.
What we were intending to do over 12 to 18 months we're going to try and do over the next few weeks. We will continue to push the limits of our business, look to the future and offer new choices for drinkers.
Clean & Press is one of these innovation projects.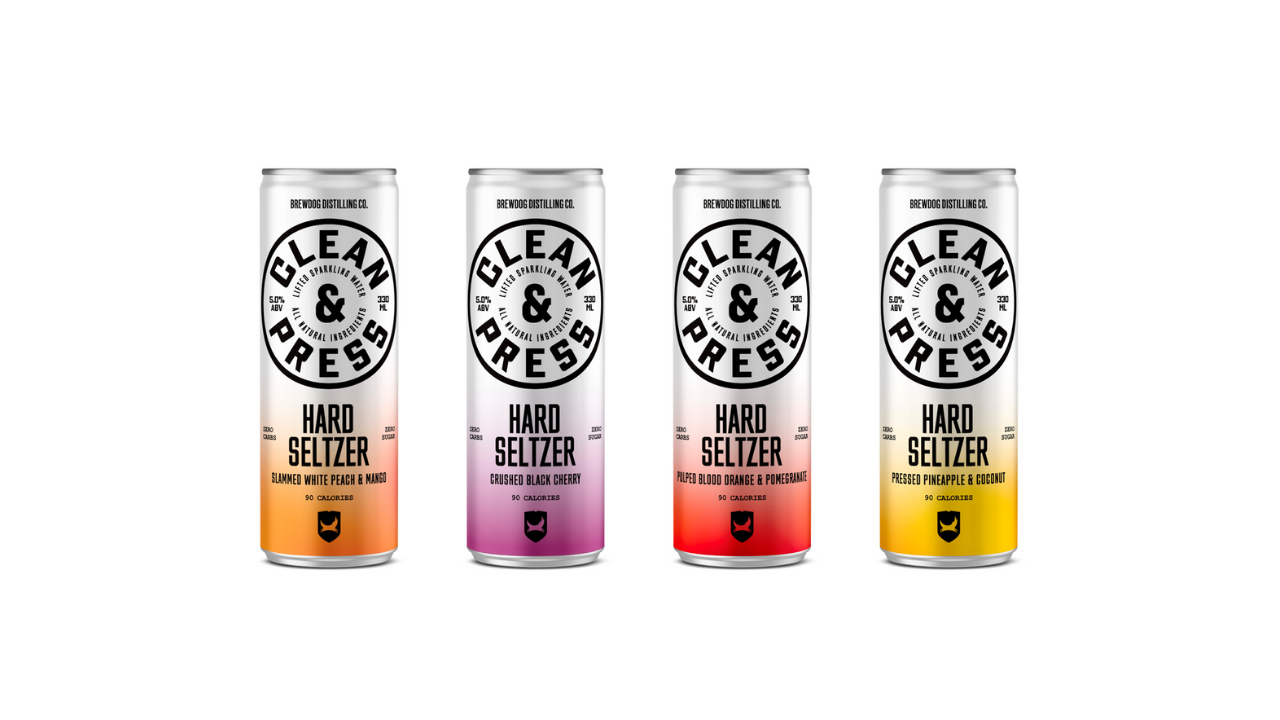 With Hard Seltzer taking the US by storm, we wanted to put a craft BrewDog spin on this emerging category. Rather than being fermented like the US seltzers, our Clean and Press seltzer is spiked with our exceptionally high quality single malt vodka, Rogue Wave.
Clean and Press is quite simply sparkling Scottish water, spiked with our own vodka and infused with all natural fruit flavours.
We have 4 flavours, 2 of which are available now exclusively on our online shop.
White Peach and Mango: This is a killer flavour combination. Ripe tropical fruits lead the way with background hints of coconut and vanilla. A super refreshing favour bomb of a hard seltzer!
Crushed Black Cherry: Our black cherry seltzer is light and hard hitting simultaneously. A riot of fresh cherries, dark rich fruit lifted by the crisp bubbles with minimal sweetness.
We will also be re-introducing Passionfruit & Kiwi and Cactus & Lime in a few weeks.
We look forward to sharing these prototypes and continuing to develop Clean & Press based on our communities feedback. This project is a collaborative co-creation forged in the fire of adversity.