EQUITY FOR PUNKS - YOUR CHANCE TO OWN A PART OF BREWDOG
We are an alternative small company part-owned by almost 100,000 people who love great craft beer as much as we do. They are our community, our shareholders and our friends. And this is your chance to join them.
This is Equity for Punks.
And for this round of Equity for Punks…free entry into BrewDog's Millionaire Competition.
BrewDog's Millionaire Competition gives every person who invests in our company the opportunity to answer a beer-related question on the application form. All correct answers will be put into a draw, and the Equity Punk selected at random from amongst the correct answers will win £1 Million of BrewDog shares.
Click here to find out more about investing in BrewDog.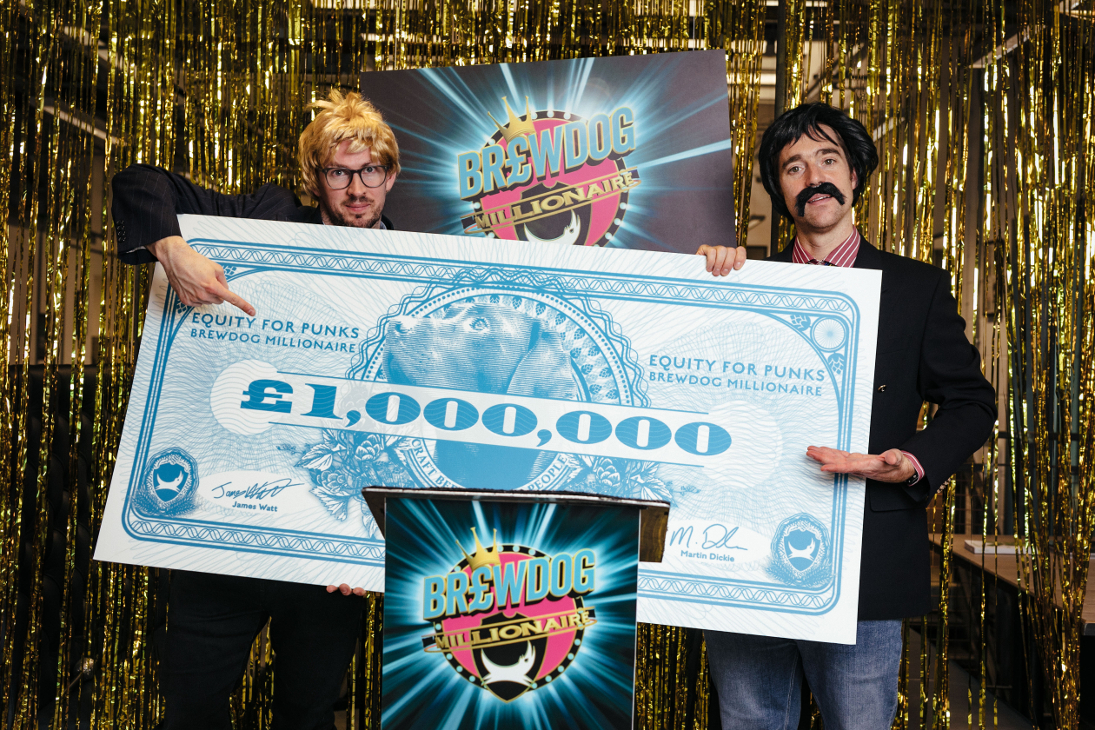 From just £25 you can help us change a world still dominated by industrial beer. Equity for Punks puts you, the people who drink our craft beer, at the centre of everything we do. Alongside sharing in our future growth all BrewDog Equity Punks receive money-can't-buy benefits including:-
• Exclusive first options on all our new beers
• Preview nights at every new BrewDog Bar opening
• Lifetime discount in all of our BrewDog Bars of up to 10%
• Lifetime discount in our online shop of up to 20%
• Free Equity Punk ID card with bar discount electronically stored
• A free copy of our book Craft Beer for the People
• A free birthday beer, every year, on us
• An invite (with a +1) to our amazing annual #PunkAGM
• Membership to our shareholder brewing collective
Click here to find out more about investing in BrewDog.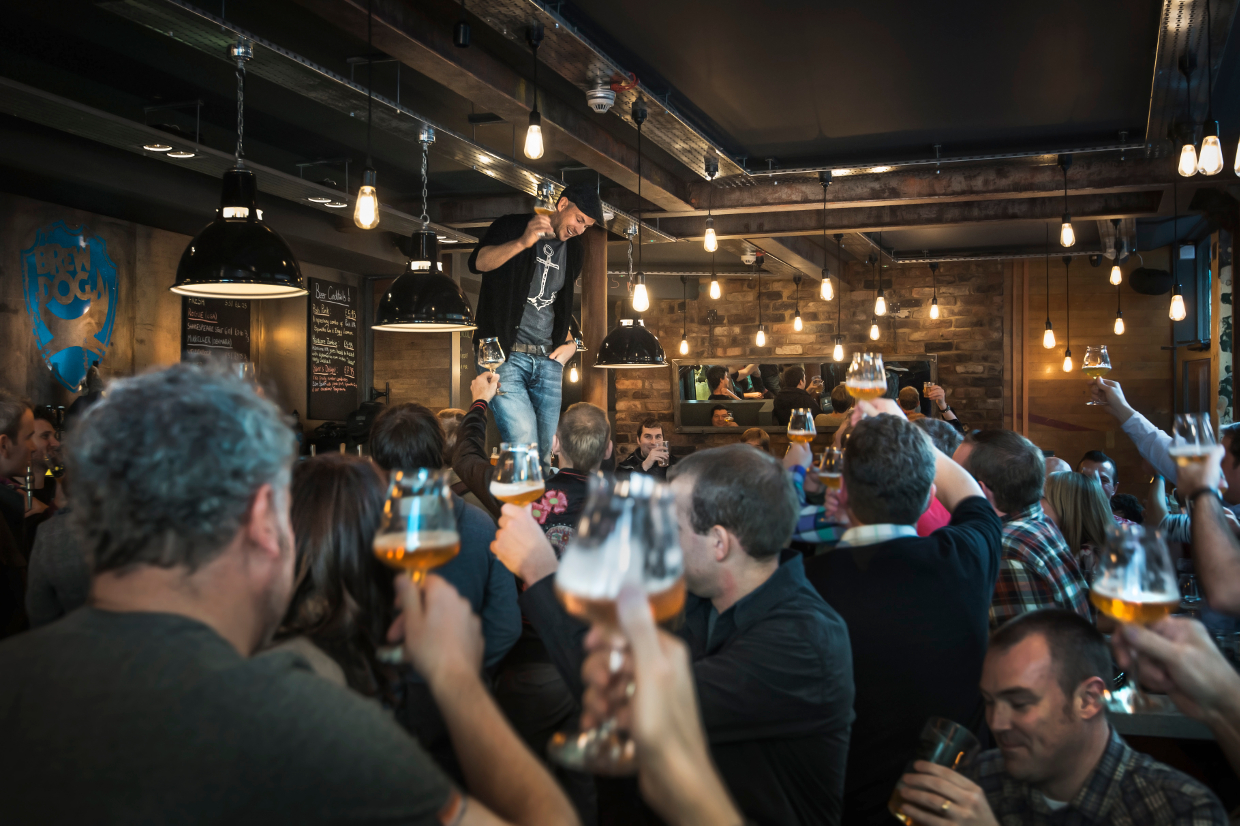 Shares in BrewDog cost £25 and the minimum investment is one share. Our goal for Equity for Punks is to raise £7m before the scheduled close on the 5th of July, with a stretch goal above that figure if we hit the target. Every penny raised will be put back into the company to grow the business for our Equity Punks. Equity for Punks will help fund three key projects:-
New Breweries
We have just secured our first brewery in mainland Europe, in the Mariendorf neighbourhood of Berlin. Investment raised in Equity for Punks will help make it a hub for craft beer and brewing in Germany and realise all of our exciting plans for this historic building.
The DogHouse London
Last year we opened the world's first craft beer hotel at our brewery in Columbus, Ohio. With draft beer in every room, a shower beer fridge and craft beer museum it has been at capacity ever since. With Equity for Punks we will open a second beer hotel and museum in London!
New Bars and Outposts
This latest round will also give us the opportunity to open more BrewDog Bars and Outpost BrewPubs in some of our key European markets – Germany, Italy, France and Spain. Demand for our beer is huge in these countries so we can't wait to give people there more epic locations!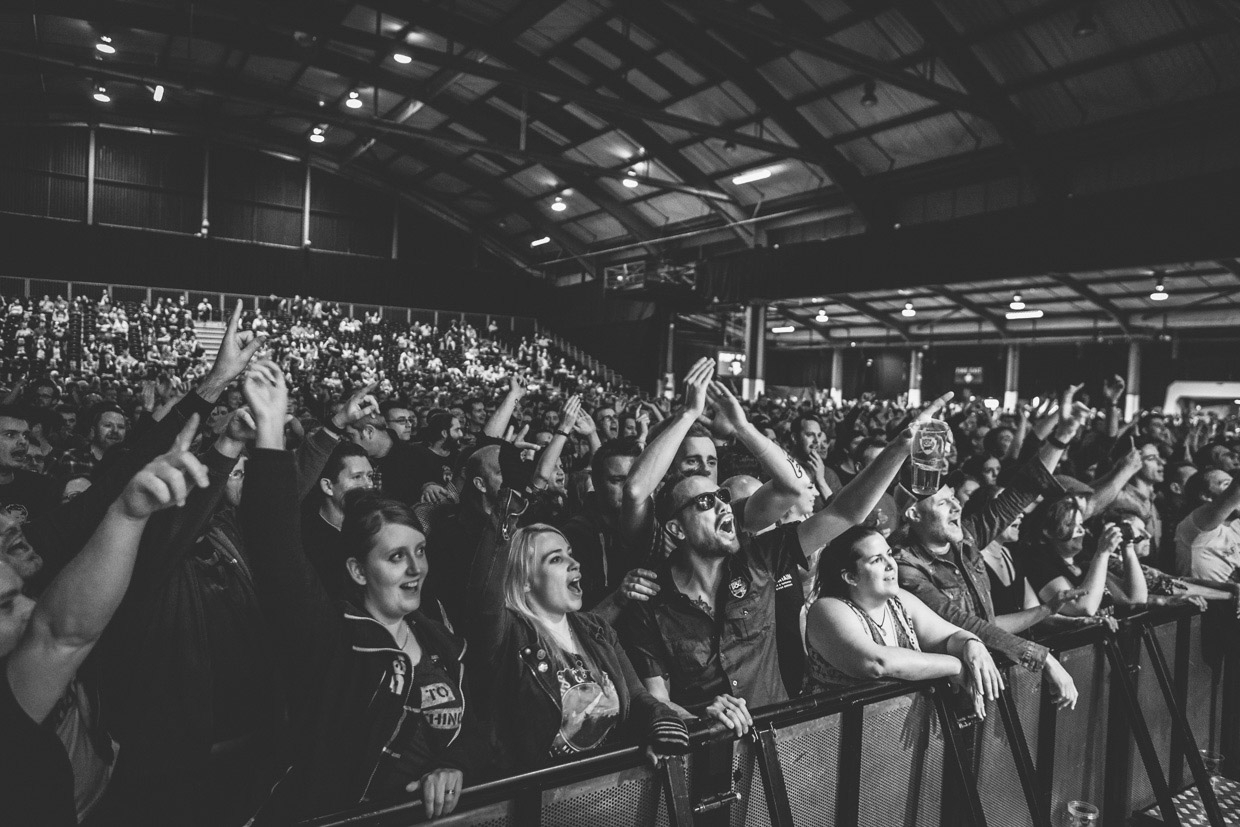 It is ten years since we first launched our innovative new-generation business model. Since then our community has grown as fast as we have and our desire to have you guys share in our future success has never been stronger. If you raise a glass to quality, choice and flavour we are right here with you.
This is your front seat to the craft beer revolution.
This is Equity for Punks.
Click here to find out more about investing in BrewDog.
IMPORTANT NOTICE: Investments should only be made on the basis of information in the prospectus available at www.brewdog.com/equityforpunks. The value of investments can go down as well as up and invested capital is at risk. Approved by SPNV Limited (FCA No: 610217