GIFTS FOR THE BREWPUP IN YOUR LIFE
Just over ten days to go until that special morning when your furry friend gets stuck in to the neatly-wrapped parcels under the tree (and then the tree itself). Christmas is a great time for our faithful companions, as they station themselves in the kitchen for all manner of dropped trimmings before a long snooze in front of the fire as you doze on the sofa. As you know, dogs are central to us here at BrewDog, so we have created a range of epic merch if you feel exactly the same way!
And you still have time to order and get your special good boy or girl a gift…
BrewDog Dog Pack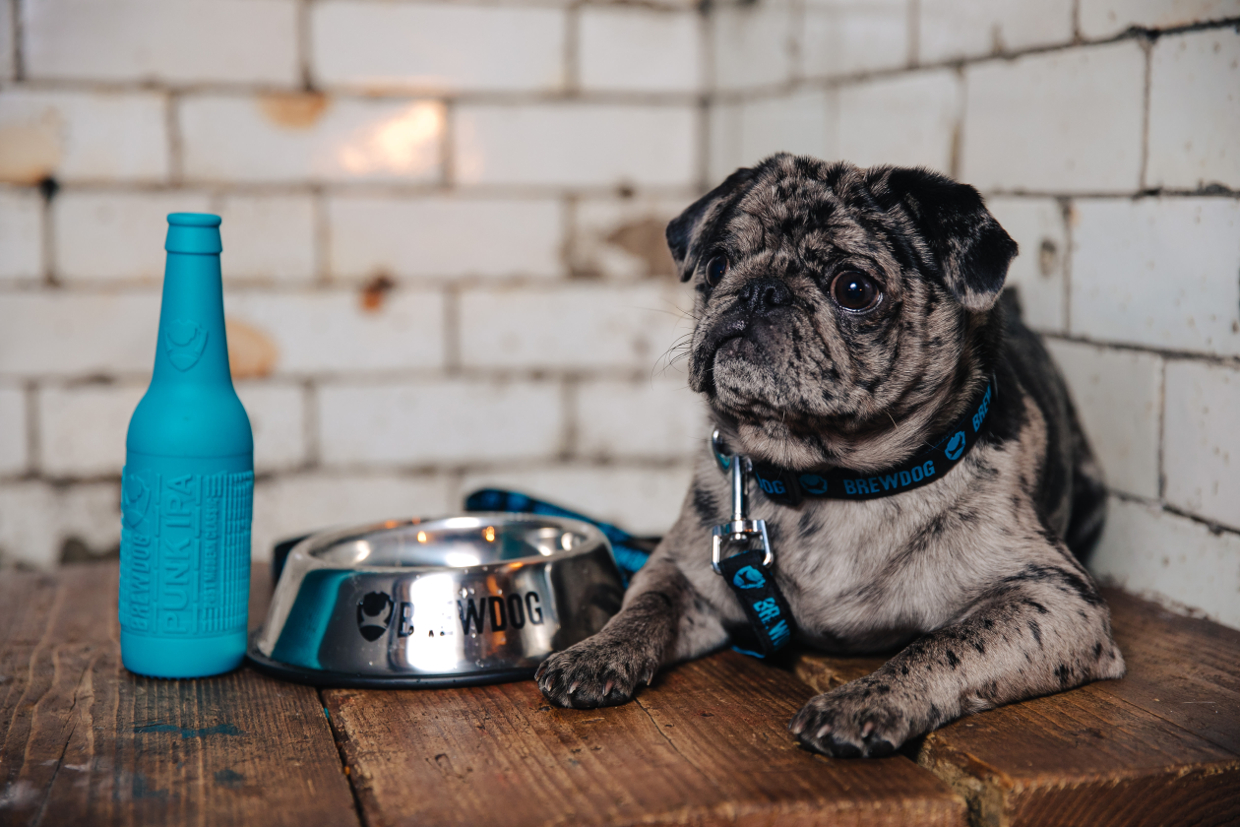 Buy the BrewDog Dog Pack online here
Brand new in our online shop and perfectly timed for Christmas we have the perfect set for your pup. Ably modelled by Stilton here, and BrewDog Buster at the top of the post, our Dog Pack contains a sturdy BrewDog dog bowl, a lead for visiting our dog-friendly bars and a Punk IPA bottle toy to unleash their energy between walkies! Plus the cardboard box itself is deliciously chewable (just remove the plastic lid first).
Subwoofer IPA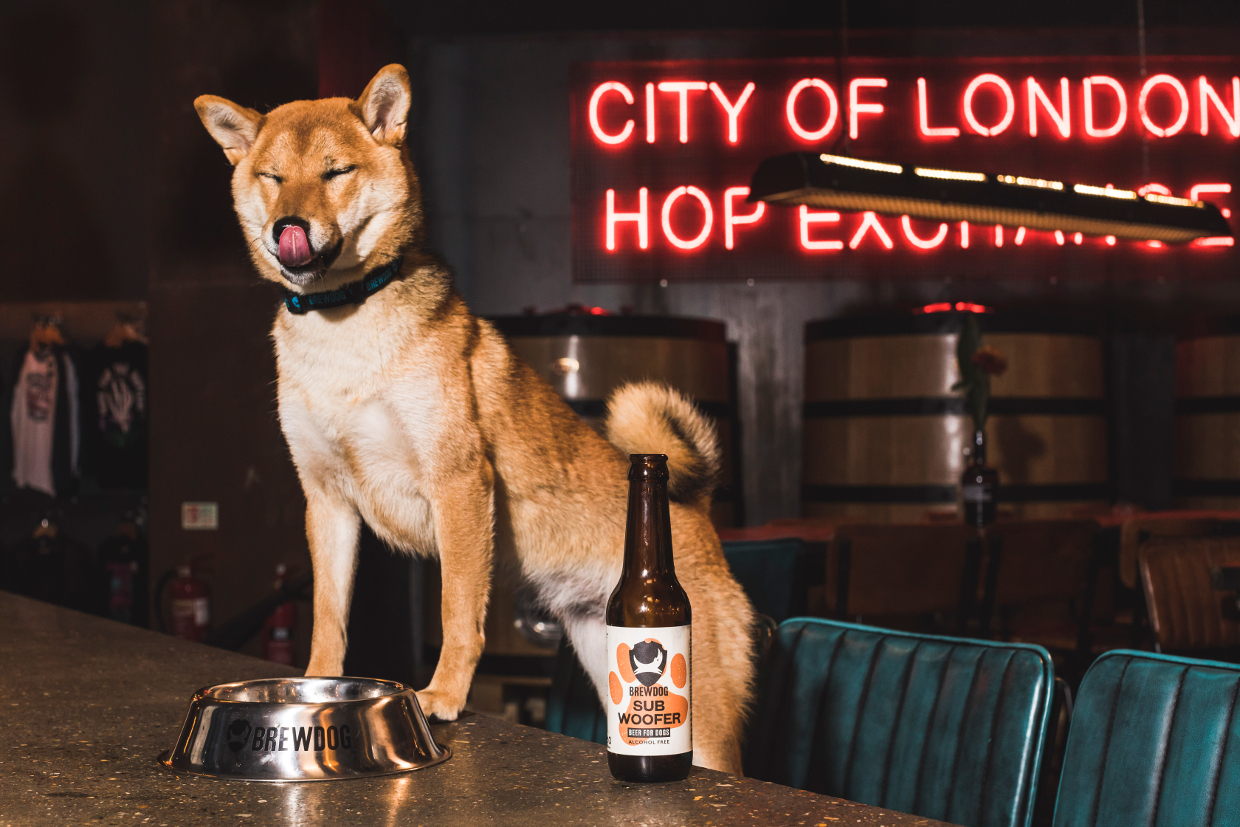 Speaking of delicious, if your canine companion works up a thirst we have the ideal thing to pour into that dog bowl. Subwoofer IPA is an alcohol-free, hop-free, non-carbonated and 100% delicious doggy beer with added B Vitamins and Probiotics – it is a tasty and nutritious way to give your pup a treat and hydrate him/her at the same time. If you don't believe us, just look at Luna here giving it the paws up!
Man's Best Friend Case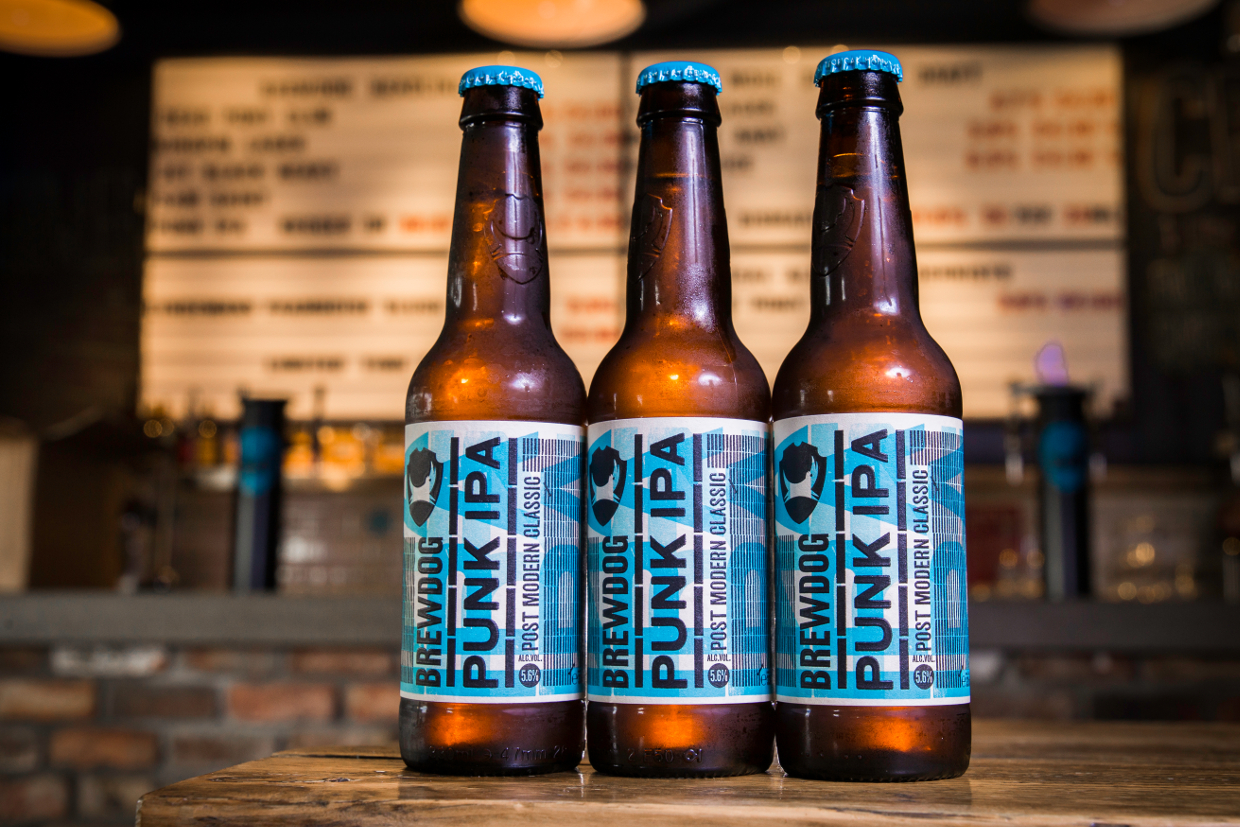 Buy Man's Best Friend case online here
But should your hound drink alone? We say no way, as with the release of Subwoofer IPA giving dogs the chance to share a beer with you, it's only right that you should be able to pop the cap off a cold craft beer as well. So we have just added to our online shop the Man's Best Friend Case. You can celebrate Christmas with all members of the family, furry or not, with four bottles of Punk IPA and two bottles of Subwoofer IPA.
Brew Bones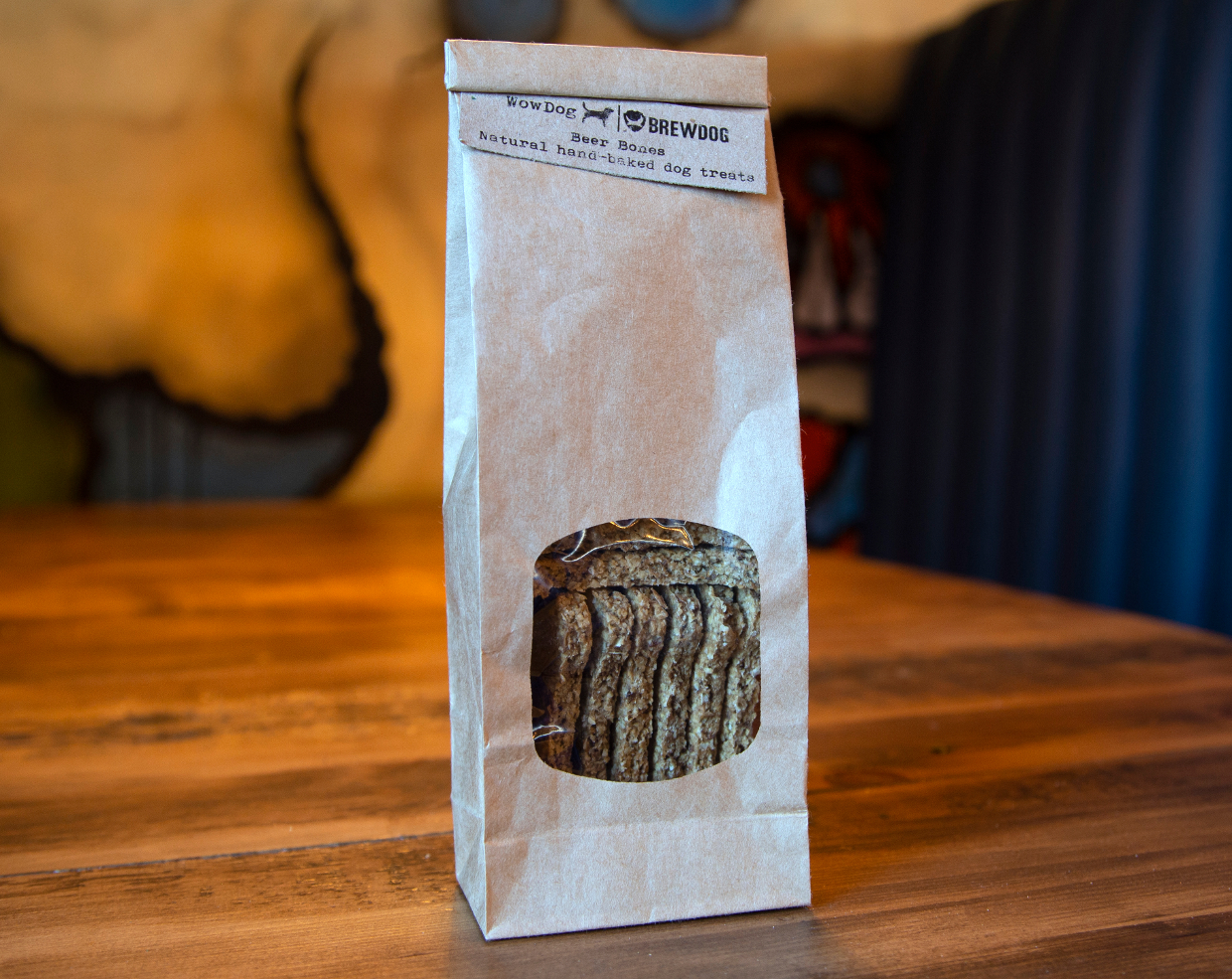 Also new online are a perfect stocking filler for your pup – and also the perfect stomach-filler. We have collaborated with our friends at WowDog in Huntly, just thirty miles from our Ellon brewery, on a new pack of dog bone biscuits, made from spent grain from our brewhouse. These alcohol-free, super-tasty treats are out now and ideal to ensure training is a smooth, seamless series of sits. Plus they go great with Subwoofer for the ideal pup-pairing!
BrewDog Collar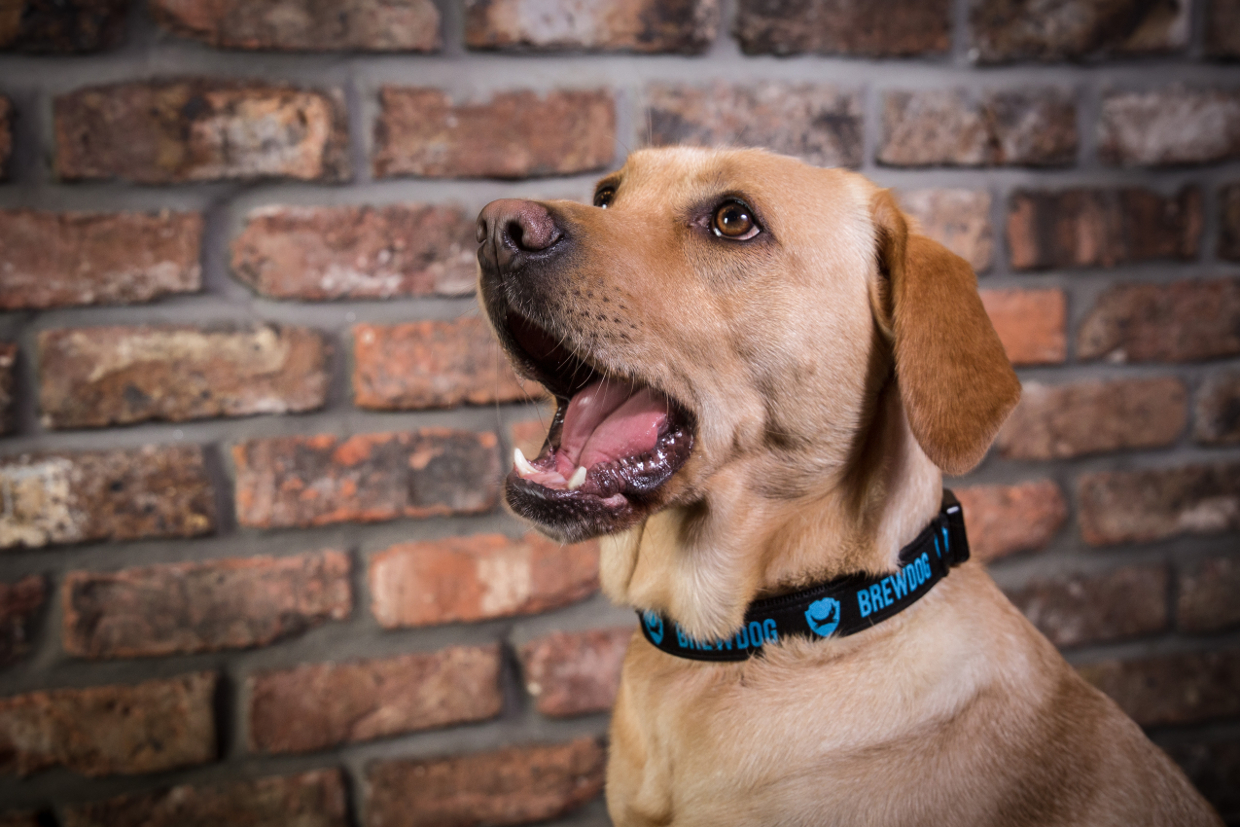 Buy BrewDog Collar online here
Finally to have your hound looking their very best we still have in stock our dog collars in BrewDog blue. As impeccably modelled by the handsome Hunter here, we have three sizes in stock to fit all manner of furry friends. Strong yet soft material, they have a contour buckle and metal D-ring that fit any lead, and are guaranteed to turn heads (human and canine) next time you are down the park!
If you want to make sure your best friend gets his or her gift on Christmas morning, then these are the final dates you can check-out in order to do that. Don't delay though!
European Orders (excluding Russia, Ukraine and Moldova): Sunday 16th December
Republic of Ireland: Sunday 16th December
Scottish Highlands and Islands: Monday 17th December
Isle of Man and the Scilly Islands: Monday 17th December
Northern Ireland: Monday 17th December
UK Mainland Standard (3-5 days): Monday 17th December
UK Mainland Next Working Day: Wednesday 19th December
UK Mainland Next Working Day AM/PM: Wednesday 19th December
UK Mainland Saturday: Friday 21st December, Order must be placed before 12PM
Happy shopping! If you have any queries or questions about our merch or anything to do with our online shop, then email [email protected] and they can help you out. If you have any dog pics then be sure and tag @BrewDog in your social media snaps!