Equity for Punks V is now live! Click here to find out more about investing in BrewDog.
With October around the corner, the fourth and final small-batch seasonal release for this year is up on deck. In previous years we have gone malt-forward to round out the quartet – but for 2018 we are switching things up entirely. This year will be remembered (amongst other things) for the summer heatwave so we are rolling back the months and clinging on to the warmer times.
Introducing our tuned New Wave Session IPA. Cybernaut is here.
Cybernaut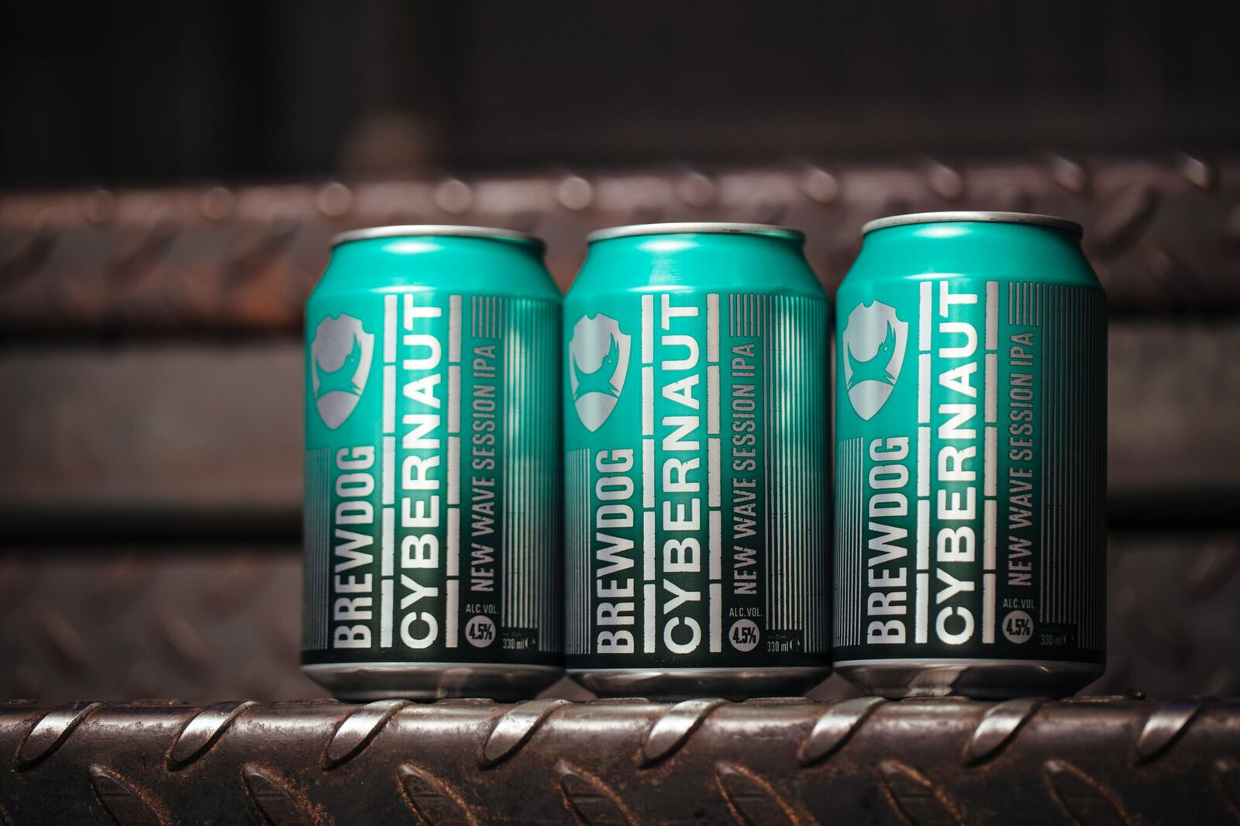 You can buy Cybernaut in 330ml cans here
You can buy Cybernaut in 660ml bottles here
Our calendar-specific foursome of releases kicked off in the darkness of early 2018 with our similarly dark lager Zeitgeist, and was followed by a blast of reviving springtime citrus in the form of Clockwork Tangerine. With Electric India hitting the shelves in the summer we have mixed things up by rounding out the year with both feet placed firmly in the pale and hop-forward camp.
Cybernaut is a New England-style IPA brewed at session strength (4.5% ABV) and coming in at 20 IBUs for the perfect soft rewarding bitterness associated with the style. Kettle hopped with Chinook and then again in the whirlpool – where it was joined by Simcoe and Amarillo – we then dry-hopped Cybernaut with all three plus a judicious dose of Mosaic.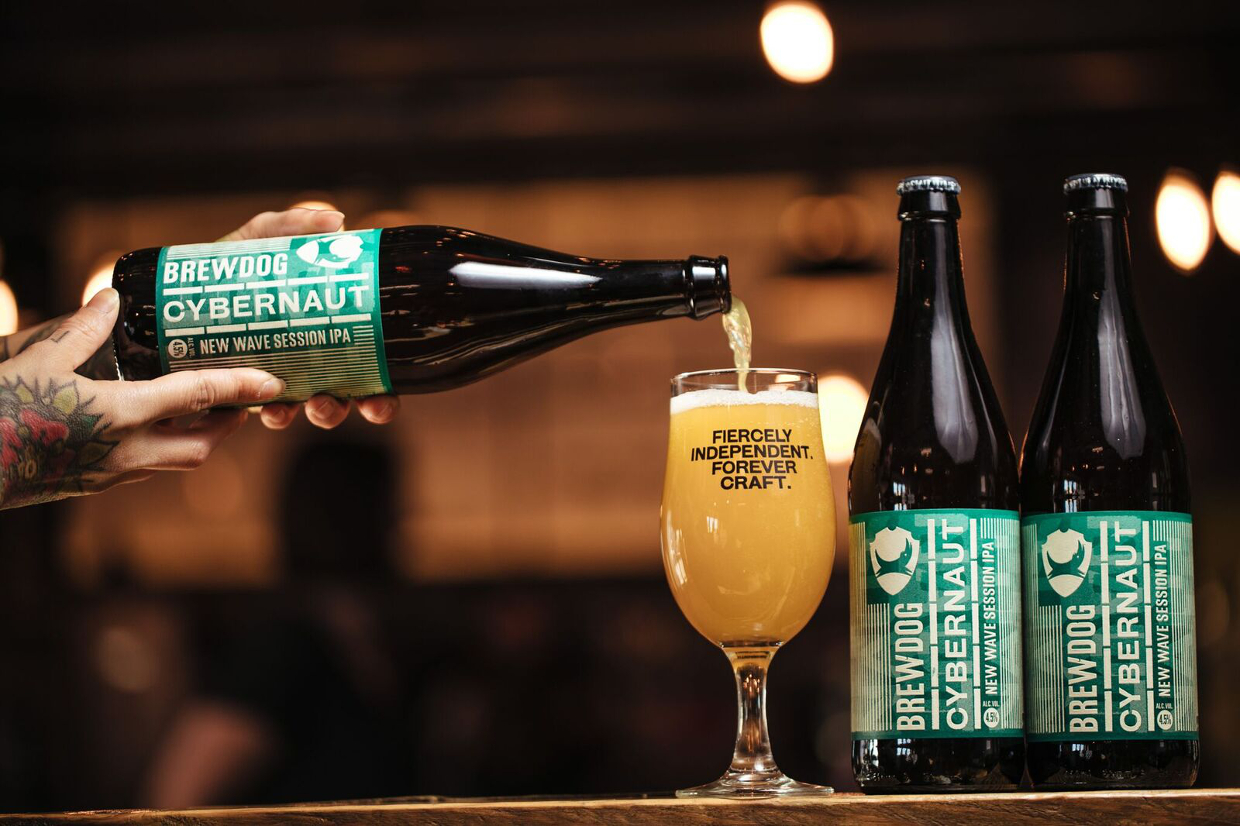 This hop profile set against a backdrop of Pale Malt, Wheat and Oats gives the beer a juicy, tropical flavour and rounded mouthfeel, even at the session strength ABV. As a tuned IPA we have very lightly filtered the beer so rather than a full-on hazebomb, instead Cybernaut adds an element of grassy, pine-led hop aroma on top of the smooth, juicy mango, peach and apricot.
In short, Cybernaut is the ideal way to sign off another year of seasonal brewing from us here at BrewDog – and is the perfect beer to remind you of summer, cling to the fading autumn rays or just kick back with and enjoy at home or in our bars. You can buy it online right now and the beer will be released at 6pm today, Friday 28th September across our UK BrewDog Bars.
Leave your tasting notes below and let us know what styles you'd like to see from our four 2019 seasonal brews!
Equity for Punks V is now live! Click here to find out more about investing in BrewDog.
IMPORTANT NOTICE: INVESTORS SHOULD ONLY SUBSCRIBE FOR SHARES ON THE BASIS OF INFORMATION CONTAINED IN THE PROSPECTUS WHICH IS AVAILABLE AT WWW.BREWDOG.COM/EQUITYFORPUNKS. INVESTMENTS CAN GO DOWN AS WELL AS UP AND INVESTED CAPITAL IS AT RISK.