JANUARY IN YOUR BREWDOG BAR
With only two more days remaining in 2019, we are looking forward to an amazing New Year here at BrewDog. There's still time to party with us on the Big Night itself – and you can also join us for Hair of the Dog brunch on January 1st – but our celebration of amazing beer and food won't end there. We have a huge amount planned for our UK BrewDog Bars to start 2020, so here's a run-down of how our bars will be your new home from home as the New Year begins.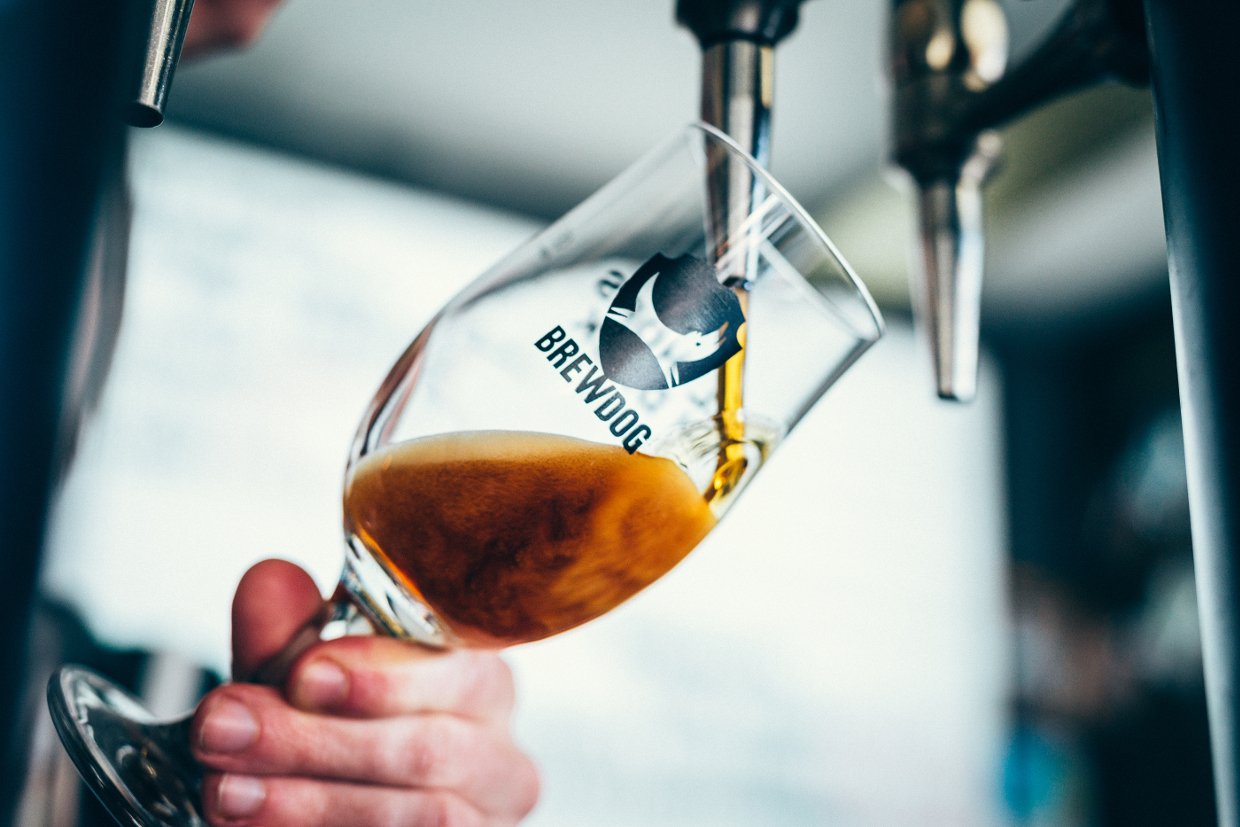 New Drinks Menus
We are taking the mantle of alcohol-free to the people this month, and stay tuned for a major announcement on that front at the end of this week!
As if that wasn't enough our new alcohol-free drinks menus are pouring from 01/01 – check out these full-flavour, no alcohol barnstormers:-
Made For us: Square Root. London's finest soda purveyors have made an alcohol-free zombie cocktail exclusively for our bars – enjoy from the 1st of January in your local BrewDog Bar.
Overworks: Hibiscus Kombucha. Not to be outdone, our masters of alternative fermentation have created an incredibly floral and uplifting Hibiscus Kombucha.
Faux Fox. Our alcohol-free Berliner Weisse is a reinvention of what beer can be; a 0.5% ABV 30-calorie micro-fermented raspberry sour.
Guest AF. We are also rocking guest AF beers in our bars, so check out your local tap list for more!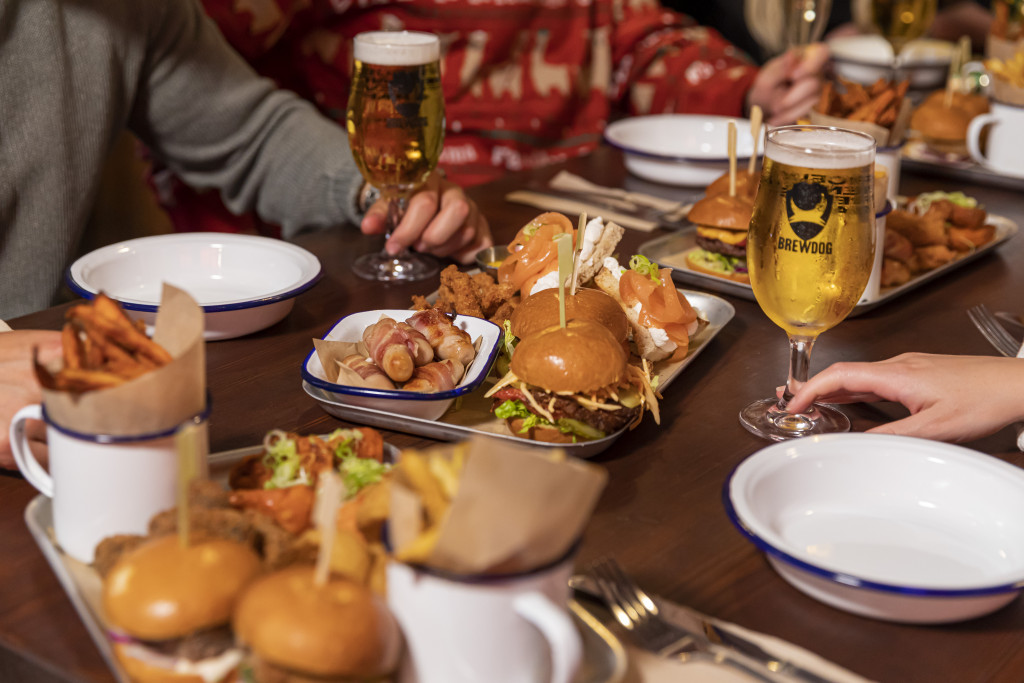 Staff Hospitality Package
We know as well as anyone that working in hospitality often means not being able to take time over the Christmas period to celebrate – so we are running a package for those who have given up their festive break for others.
If anyone in our industry books a Christmas Dinner package with us in January or February you can bag the same awesome menu at a special reduced price. You'll also receive a free can of Punk IPA for each party member or bottles of prosecco at only £15 for your party! Find out more and book here.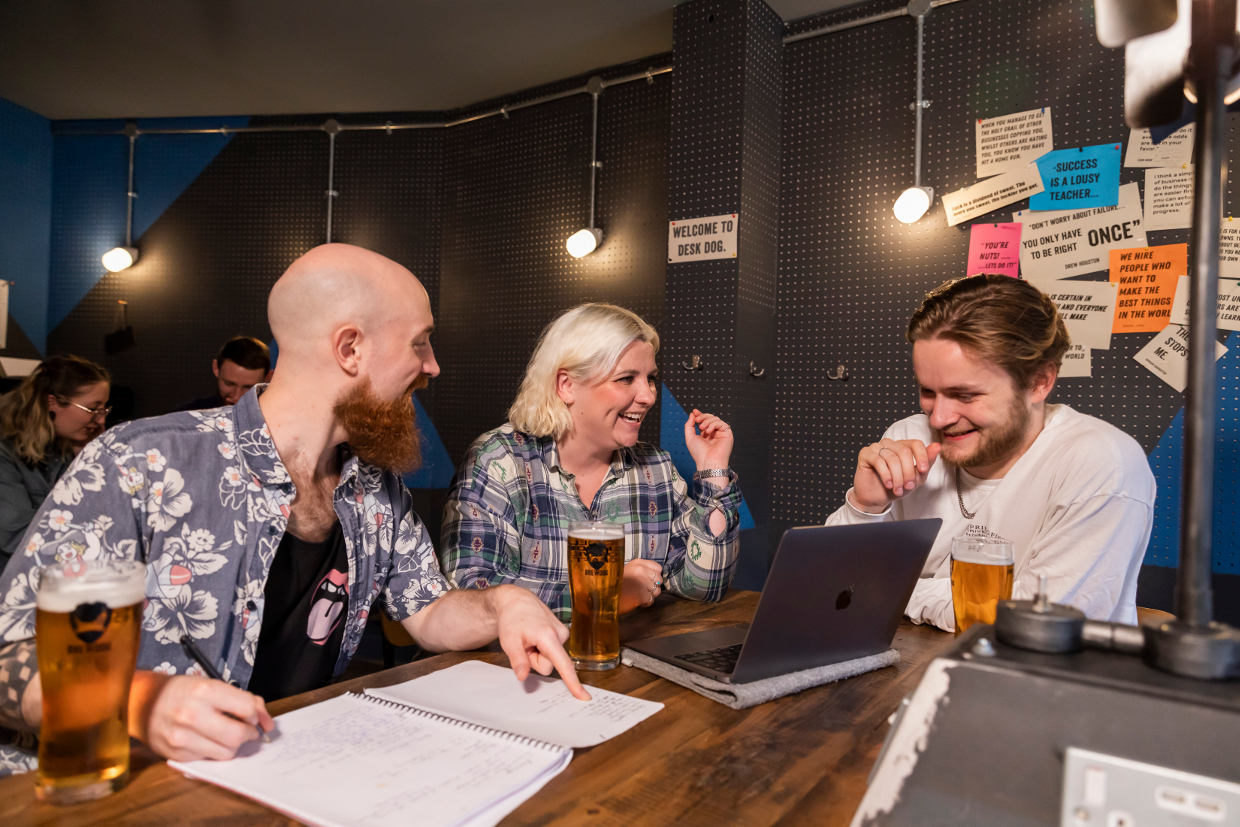 Freelance Fridays
Such has been the success of DeskDog – our unique hot-desking workspace area in our bars – that we are extending it to the wider freelance community! Starting on the 10th of January we will have the first Freelance Friday – every Friday our participating bars will have an area reserved for freelancers to work in, and at 4:30pm free snacks and pints of Punk IPA or Punk AF will be served.
You can also score unlimited coffee throughout the day, free Wi-Fi and the Friday session will end with a free weekly networking event for start-uppers and digital nomads! Pre-booking is essential so get more info and book your space in our Friday freelancer session here.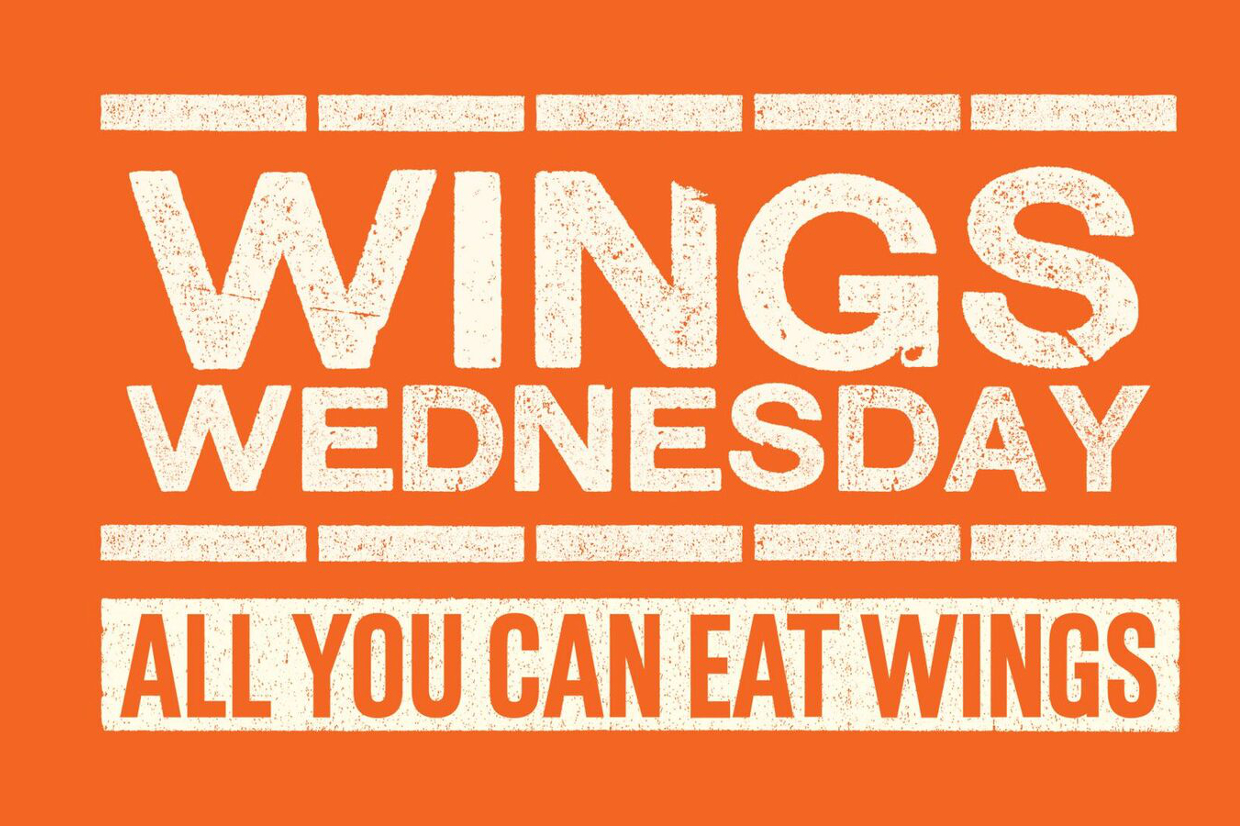 Vegan Mondays / Wings Wednesdays
Also throughout January we are upping the ante on two of our favourite other days of the week. To celebrate Vegan Monday, all vegan and veggie menu items are 50% off throughout January – every day of the week.
And for those who love wings – whether our Buffalo chicken or our crazy-good Buffalo cauliflower variety – anyone who books for a Wings Wednesday throughout January will automatically be entered into a competition to win a year of free Wings Wednesdays! How many wings can you eat in a year? One of you will find out, on us…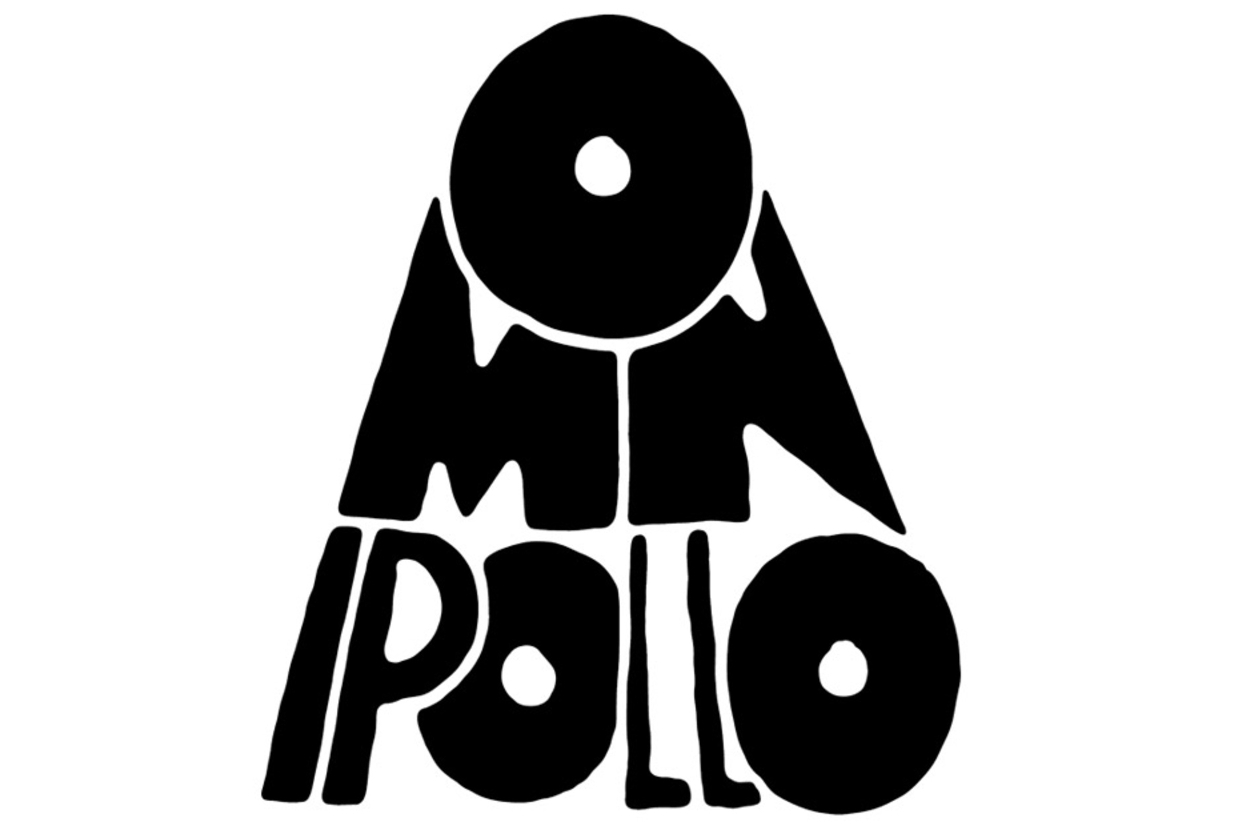 Bar Events in January
Alongside these events we are running more bar-wide celebrations of craft beer and food. On January 25th we are once again paying homage to our national Bard with BrewDog Burns Night. Scottish music, veggie haggis specials and whisky pairings will be the order of the day (and night) and anyone who turns up to their local BrewDog Bar sporting our national dress – the iconic kilt – will receive a pint on the house! We're also pumped to be working with a charity close to our hearts, the National Trust of Scotland. £1 from every Burns Night special sold on the day will be donated to the charity, to help repair the roof of our great Robbie Burns' cottage.
Also on the 23rd of January we have an event you won't want to miss. Be very excited. Each and every UK BrewDog Bar will be hosting an Omnipollo Showcase, pouring a range of draft beers from this most exciting of breweries as well as an Omnipollo soft serve. Our slushie machines will be whirring away creating some of the most fun craft beer/ice cream crossovers Sweden has to offer. It's going to be quite the night.
More events will also happen in January – it may be a quiet month for some, but not us. We are starting 2020 as we mean to go on. And check back very soon for a huge AF announcement…