LESS THAN A WEEK TO INVEST IN EQUITY FOR PUNKS
Click here to discover more about investing in BrewDog.
Equity for Punks has seen our community of card-carrying BrewDog shareholders grow with every passing day, and recently smash through the 111,000 mark. And if you were considering getting involved, then you have under a week to do so. Equity for Punks is set to close on the 5th of July. That means four days remain to score the exclusive benefits that come with Equity Punk status. But what are they? Here's a refresher.
Click here to discover more about investing in BrewDog.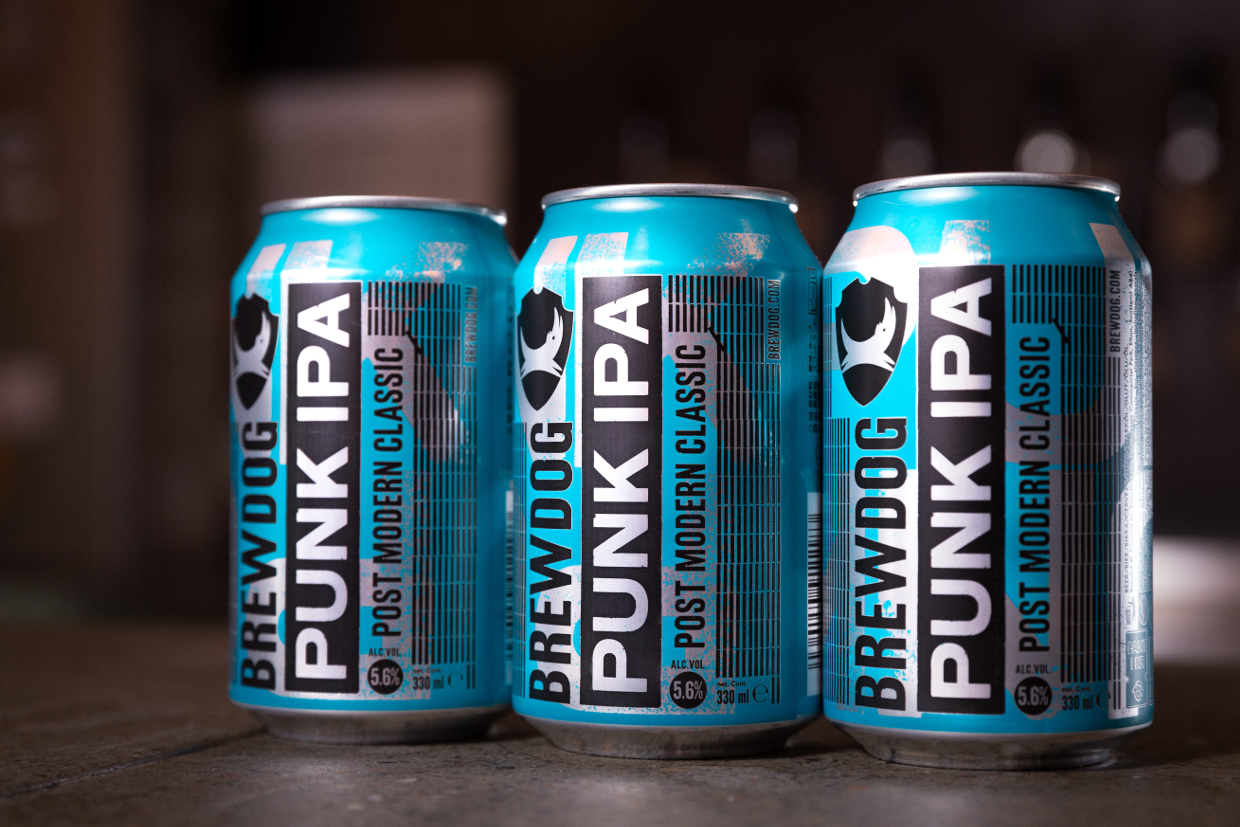 Discounts Online and in our Bars
Beer is our true North, and for those investing in BrewDog it's likely the same. That's why every Equity Punk receives a lifetime discount in our online shop of up to 20%, the best way to enjoy priority access to all new releases. Our shareholders also receive lifetime discounts of up to 10% in our network of over 90 BrewDog Bars and Draft House pubs – and receive invites to exclusive Equity Punk-only previews of new bars before they open to the public.
Punk AGM Invite
Every BrewDog Equity Punk is invited up to the mother of all parties – our Annual General Mayhem in Aberdeen. This alternative AGM is an epic day of live music, street food and cutting-edge brews from ourselves and invited guest breweries we know and love. Every Equity Punk receives a +1 so that they can share the day with someone, and this past April thousands of our shareholders did as they rocked out to headliners Deaf Havana with beer from fifteen different bars.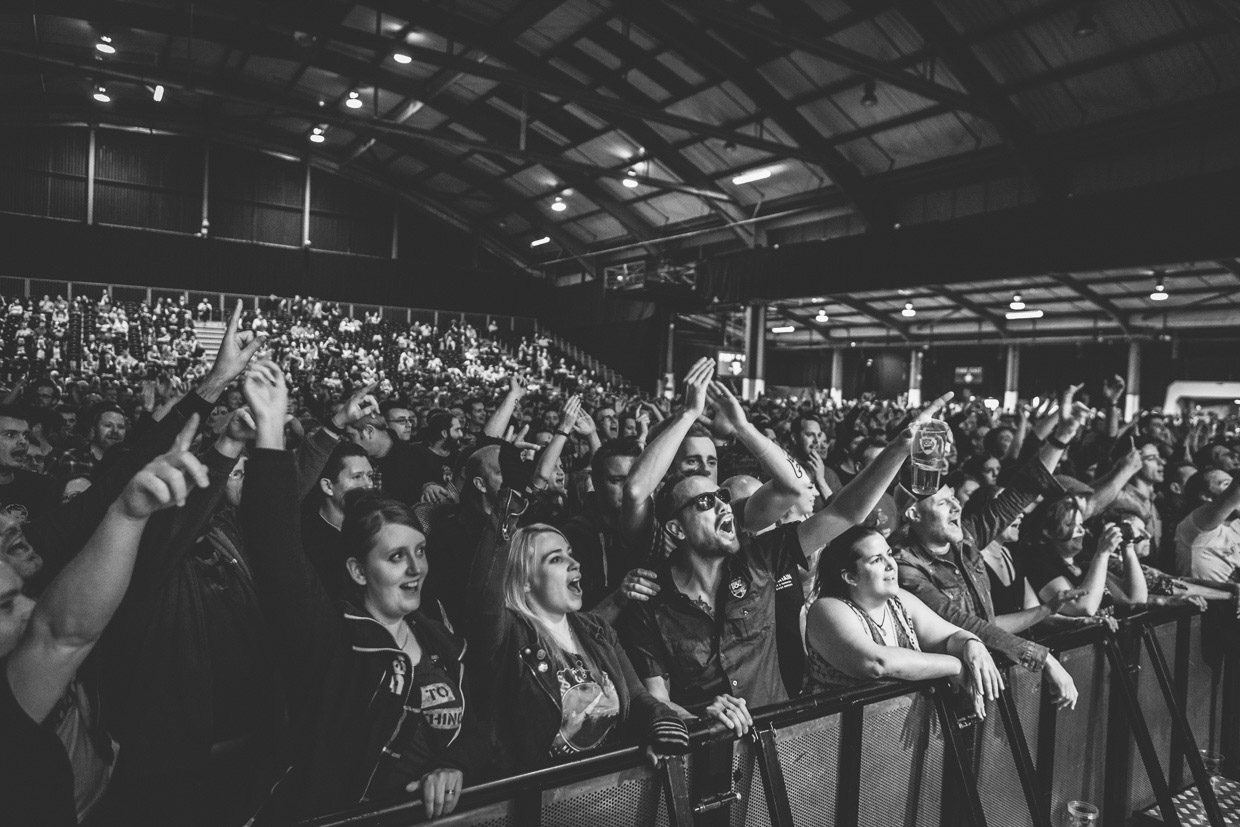 Free Birthday Beer for life
To help celebrate that special day, all Equity Punks receive a free beer on their birthday – they can head to one of our bars up to three days either side of the day itself and bring their ID and Equity Punk card. If our Equity Punks don't live near a bar then no sweat, they can enter their birth date on their brewdog.com account and we'll send a code to redeem for that free beer online. Many happy returns!
Free copy of the BrewDog Book
On investing in Equity for Punks we'll send a special code that can be redeemed online for a free copy of Craft Beer for the People – the BrewDog book about how craft beer is made and why it is incredible. Featuring beer pairing recipes, a guide to homebrewing and everything else including a pop out beer mat to be customised, all our shareholders will receive their copy on investing!
BrewDog Millionaire
One person who invests in Equity for Punks will receive an additional £1,000,000 worth of shares in BrewDog, on top of their investment. Answer a beer-related question on the application form and the Equity Punk selected at random from the correct answers will win £1 Million of BrewDog shares. This is something never done before. This is BrewDog Millionaire.
Click here to discover more about investing in BrewDog.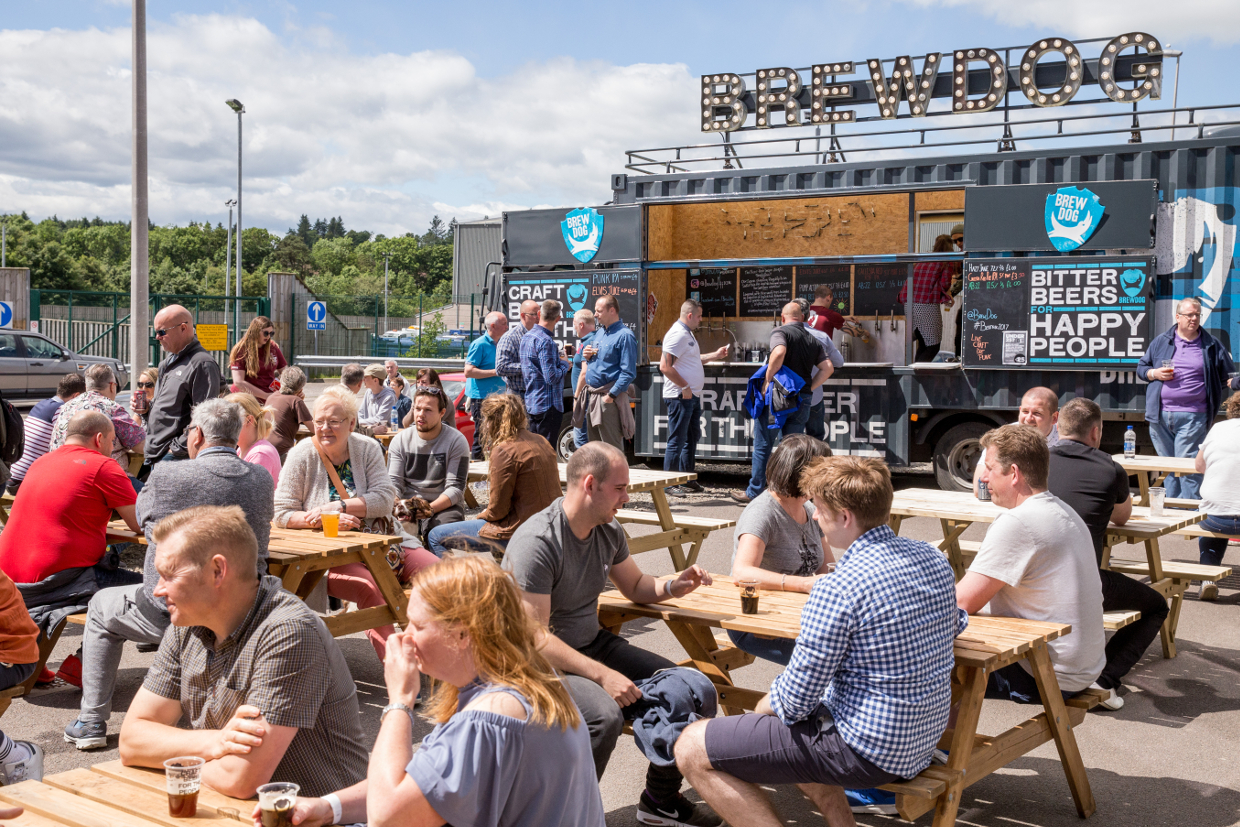 Alongside owning a piece of our company– and having the chance to win £1 Million of additional shares, here's the long list of some of those perks of becoming an Equity Punk:-
• Exclusive first options on all our new beers
• Preview nights at every new BrewDog Bar opening
• Lifetime discount in all of our BrewDog Bars of up to 10%
• Lifetime discount in our online shop of up to 20%
• Free Equity Punk ID card with bar discount electronically stored
• A free copy of our book Craft Beer for the People
• A free birthday beer, every year, on us
• 10% bar discount when booking a table of 10 or more
• An invite (with a +1) to our amazing annual #PunkAGM
• Membership of our shareholder brewing collective
Every penny of the amount raised in Equity for Punks will be re-invested in BrewDog so that we can continue to make other people as passionate about craft beer as we are. If you have any questions about anything related to Equity for Punks, email [email protected] and ask away.
But remember – you only have under a week in which to do so!
Click here to discover more about investing in BrewDog.
IMPORTANT NOTICE: Investments should only be made on the basis of information in the prospectus (including the full risk factors set out therein) available at www.brewdog.com/equityforpunks. The value of investments can go down as well as up and invested capital is at risk. Approved by SPNV Limited (FCA No: 610217)