MIND GAMES: THE ULTIMATE PUB QUIZ
Equity for Punks is live! Click here to discover more about investing in BrewDog.
Knowledge is power, so they say. If you share 'their' viewpoint and revel in your command of current affairs, sport, beer (and light-hearted picture rounds) then we have a proposition for you. Each and every Tuesday we are testing the grey matter of BrewDog Bar regulars from Aberdeen to Southampton – 41 different UK bars now host a weekly quiz that pits teams against each other for epic prizes, sponsored by our friends at BrewGooder. This is the BrewDog Mind Games.
If you have what it takes to take on all comers, book in your team here.
Until now, Tuesdays were bookend days either side of Vegan Mondays (all vegan and veggie mains 2-for-1) and Wings Wednesday (all you can eat wings for £10/£12 in London). No longer. We are unleashing food for the mind in the form of our BrewDog quiz. So grab a group of your brainiest friends, book in at your local UK BrewDog Bar and head on down when Tuesday arrives to battle for bragging rights.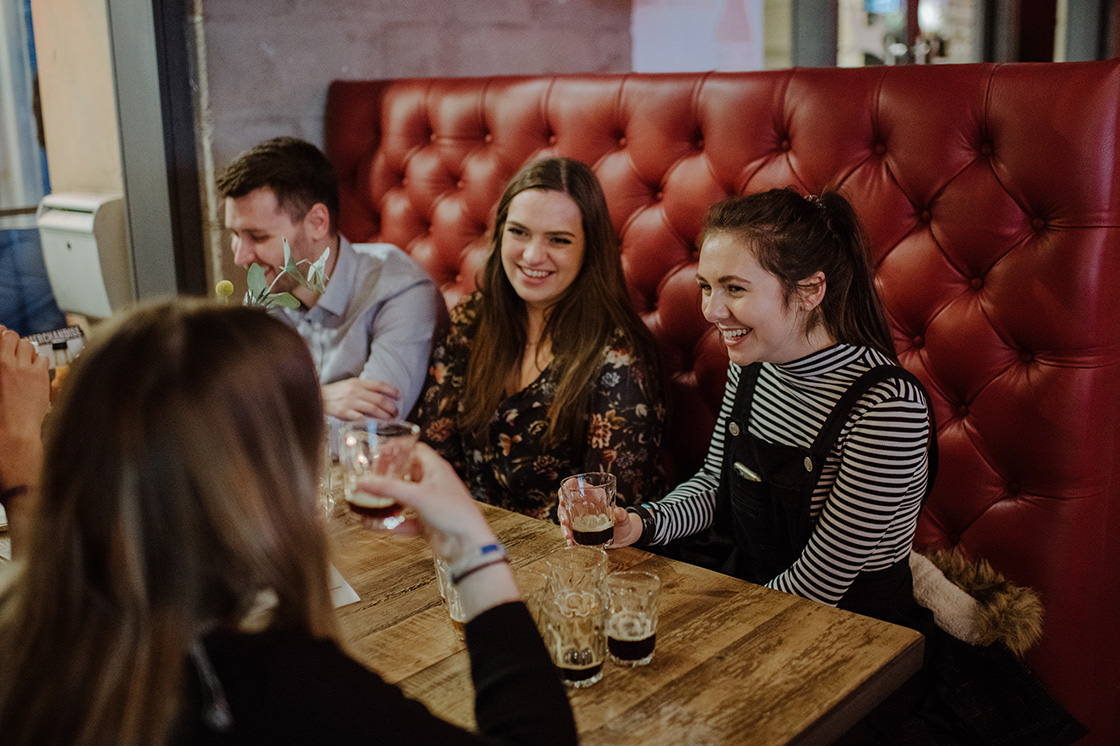 We are psyched that the guys at BrewGooder are the official sponsors of the BrewDog Mind Games; it is three years since we first partnered with Alan, Josh and the team in their incredible mission to harness the power of craft beer to provide clean drinking water for the people in Africa. Victors in the quiz may even score themselves some BrewGooder goodies!
If you think you have what it takes to top the league table, here are a few sample questions from a recent Mind Games quiz. Answers are below. (No peeking).
- How many nights were spent filming for the Battle of Winterfell in Game of Thrones?
- Which beer style that evolved from brown ales have British drinkers been enjoying for over 300 years?
- Sir Arthur Conan Doyle wrote Sherlock Holmes and played football for Portsmouth. Which position did he play?
- How many albums did the Stone Roses release?
- What 'G' is another word for the different malt used on a brewday?
- Which unusual animal can be found roaming the tracks of the London Underground?
- Which US celebrity was born in an Underground station during the Blitz?*
* The specialist round was on the London Underground…
Hosting the BrewDog Mind Games is just another way to ensure that you guys have the best time possible in our bars. In between rounds you may well hear our latest exclusive playlist MixTape (currently curated by the amazing Honeyblood), or head to the bar for the newest Made For Us guest release – the latest beer launches this Thursday and is an incredible Double New England IPA brewed for us by the incomparable Bearded Iris of Nashville, Tennessee.
Oh and don't forget, Equity Punks, until the 9th of June you can decide how much you think our beer and food are worth in the ultimate experiment – Honest to Dog!
Quiz Answers:-
55 nights; Porter; Goalkeeper; Two; Grist; Scorpions; TV presenter Jerry Springer
Equity for Punks is live! Click here to discover more about investing in BrewDog.
IMPORTANT NOTICE: Investments should only be made on the basis of information in the prospectus available at www.brewdog.com/equityforpunks. The value of investments can go down as well as up and invested capital is at risk.