At BrewDog, we are on a mission to prove that alcohol-free does not equate to taste-free. And today we bring you a new alternative to the mainstream. A beer for those seeking a point of difference at 0.5% ABV that brings all the attitude of our flagship, all of the flavour – but none of the alcohol.
Alcohol-free beer just got Punked up. This is Punk AF.
You can buy Punk AF online here and on draft in UK BrewDog Bars from tonight at 6pm.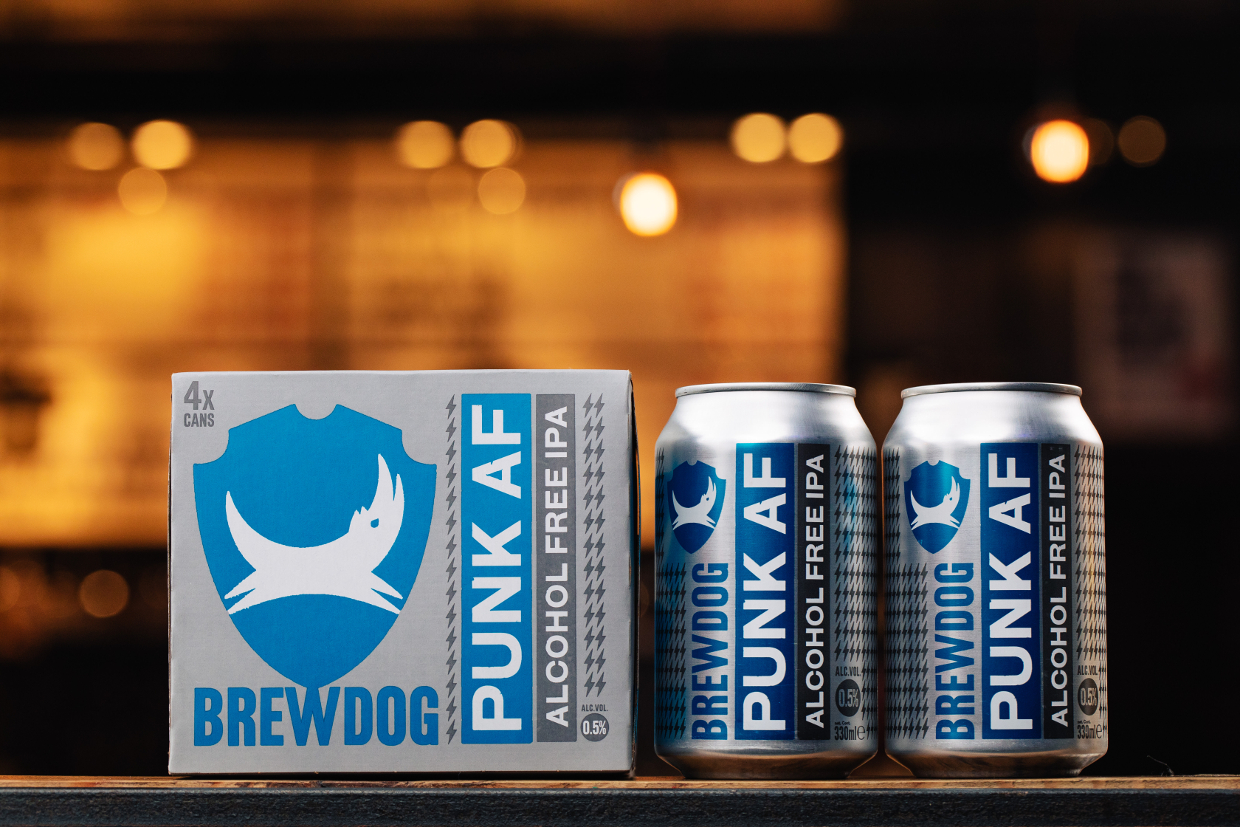 Brewed with eight different hops from North America, New Zealand and Europe, Punk AF lives up to its billing in every respect. Juicy tropical fruit mixes it up with grassy notes and a hit of resinous pine, all sitting on a solid foundation of four different malts. The bitter finish belies its ABV, rolling in at 35 IBUs to provide the perfect retort to those who push alcohol-free beer devoid of character.
Punk IPA was the beer that kick-started the craft beer revolution and Punk AF is the next step in our desire to brew beer for every taste, for every occasion. Hopped with Simcoe, Chinook, Mosaic, Nelson Sauvin and then dry-hopped with Ahtanum, Cascade, Chinook, Citra, Huell Melon and Simcoe it is full-flavour, no-alcohol, all Punk. This is how you break free from the taste-free.
Punk AF is available now in cans and soon to be followed by bottles. You can find it in any BrewDog Bar as well as in specialist beer retailers, bottle shops and supermarkets very soon.
Punk AF. The new saviour of alcohol-free.