Last year we brought our mission to the people of Britain as never before with Punk State; a series of city-centre roadblocks where bad beer was banished and everyone made welcome – with a chilled can of Punk IPA. We wanted the beer that kickstarted the craft beer revolution to do the talking for us, and gave away over 23,000 to the people of eight cities from Southampton to Aberdeen. We had such a blast bringing Punk to the People that we are set to do it all again. Only much bigger.
This summer Punk State is hitting the road bound for 15 cities. And we are going International.
For 2019 our State within a State begins on the 31st of May in the Catalan capital, Barcelona. A two-day blockade will take place as we encourage the people of one of Europe's great cities to join us and discover, re-discover or enjoy again a new way of thinking – and hopefully light a spark that leads to a lifetime of better beer. After all, the only way to be sure is to taste it for yourself.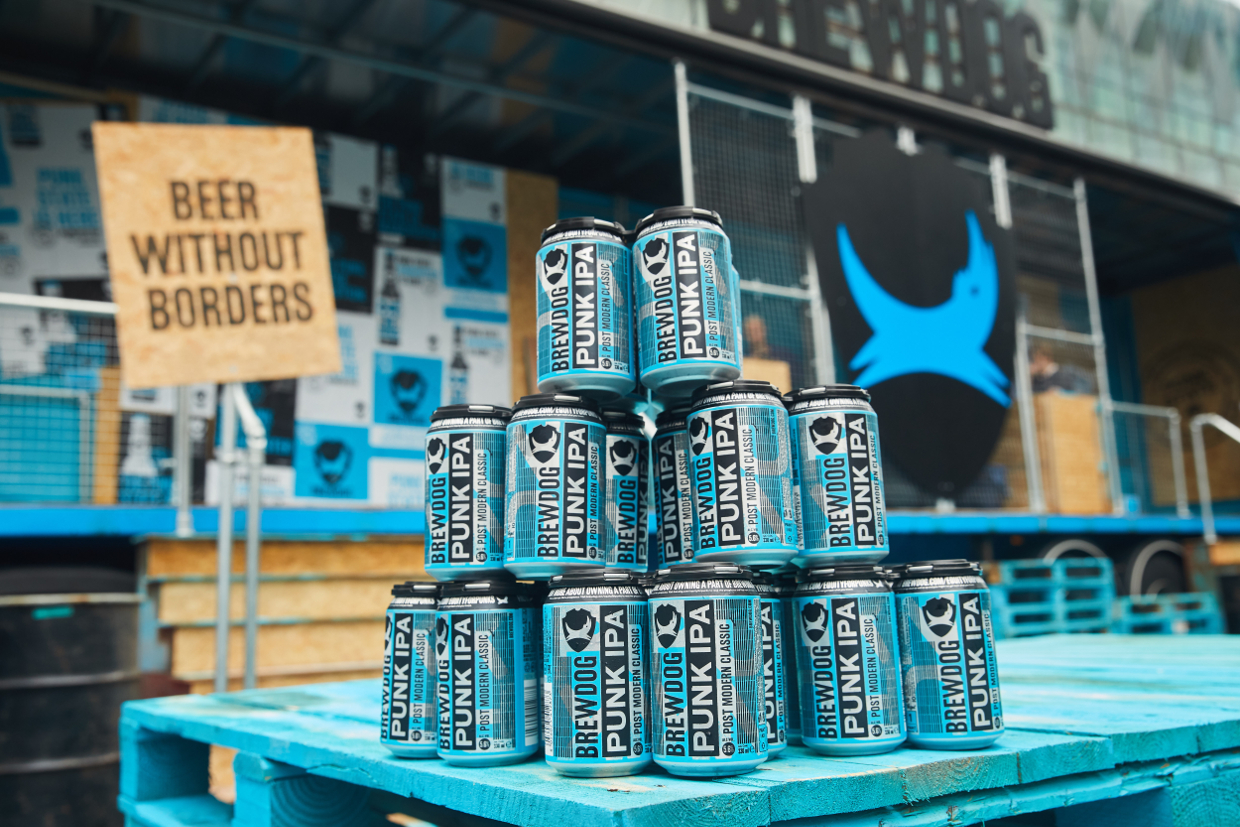 As ever, once the barricades come down Punk State will hit the road and move on, before rocking up at another city and creating a new pivot point in the revolution against mediocre, bland beer. As faceless corporations still monopolise the global brewing industry, we, and the people who visit Punk State, say enough is enough. These are the cities and dates to join us in the streets:-
31st May – 1st June | La Maquinista, Barcelona
14th – 15th June | Rindermarkthalle, Hamburg
22nd – 23rd June | Spinningfields, Manchester
28th – 29th June | St Peter's Square, Leicester
5th – 6th July | Paradise Place, Liverpool
12th – 13th July | The Hayes, Cardiff
19th – 20th July | Bargate, Southampton
26th – 27th July | Jubilee Square, Brighton
2nd – 3rd August | Castle Street, Edinburgh
9th – 10th August | Civic Square, Aberdeen
16th – 17th August | Smithy Row, Nottingham
23rd – 24th August | The Orcle, Reading
30th – 31st August | Hay Hill, Norwich
13th – 14th September | Fargate, Sheffield
20th – 21st September | Cabot Circus, Bristol
Our continuing battle against mass-produced beer needs all hands in order to succeed. That is the reason why Punk State exists – and why we are now taking it to Europe. Once each weekend has passed and our barricades have been taken down, the battle is far from won. But maybe we will have lit a few fires along the way.
Power – and Punk IPA – to the people.