SUBWOOFER IPA: CRAFT BEER FOR DOGS
Ever since Bracken, the original BrewDog, oversaw the first operations of our brewery back in 2007, four-legged friends have been an inspiration to us. From our dog-friendly bars to staff Pawternity Leave to our Dog Pawty events, they are integral to our company and the way of life of many of our crew members. However there has been a missing link. When you pop the cap off a bottle of Punk IPA, with your best friend in tow, you have to drink it alone.
No longer. Introducing Subwoofer IPA. The world's first craft beer for dogs.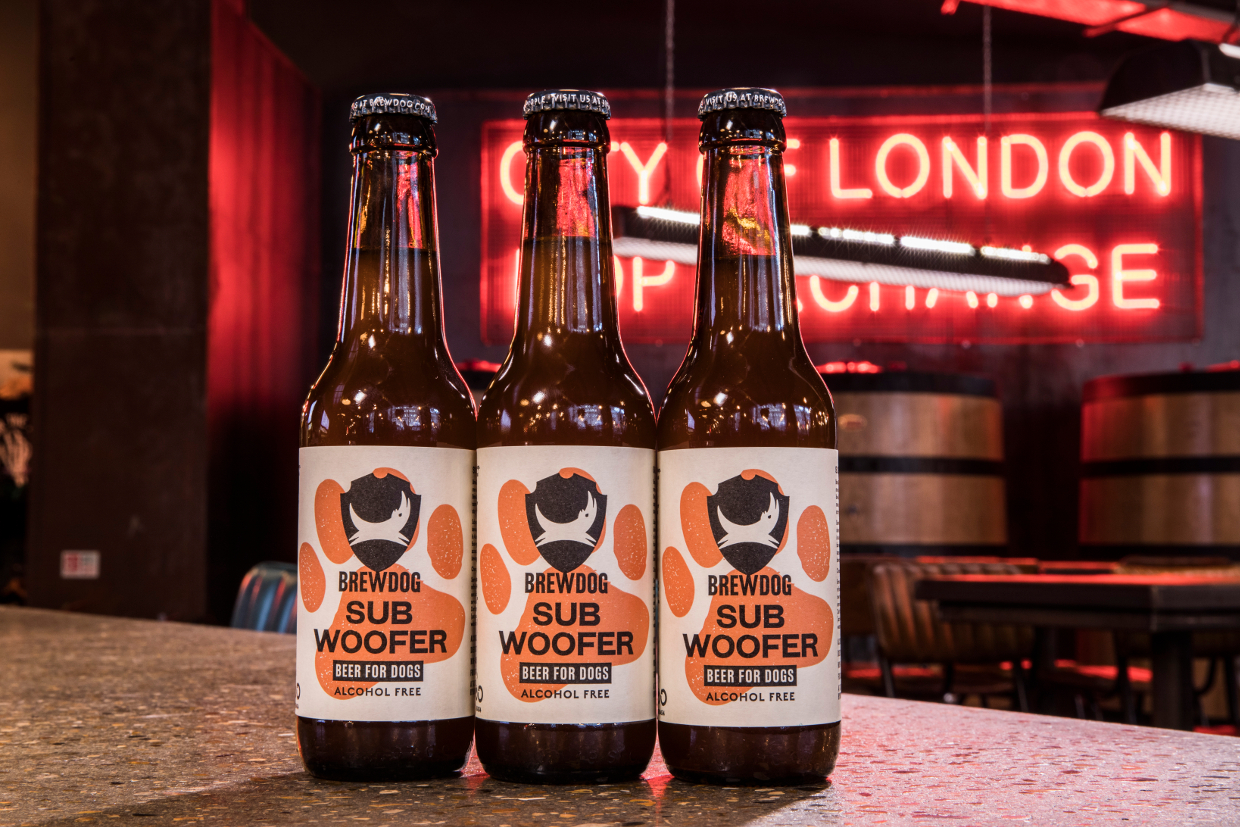 You can buy Subwoofer IPA: Beer for Dogs online here!
Originally developed by our kitchen team at our Liverpool bar, our beer for dogs proved a huge success with local canines (especially on Sundays!), so we decided to roll it out across the UK. Because our dogs build up a thirst faster than we do, it's only fair they should enjoy a quenching beer – and let's face it, you can reward your best bud with treats but beer takes the best relationship you can ever have to a whole new level. That is why we created Subwoofer - alcohol-free, hop-free, non-carbonated, full of healthy goodies and 100% delicious for canine companions.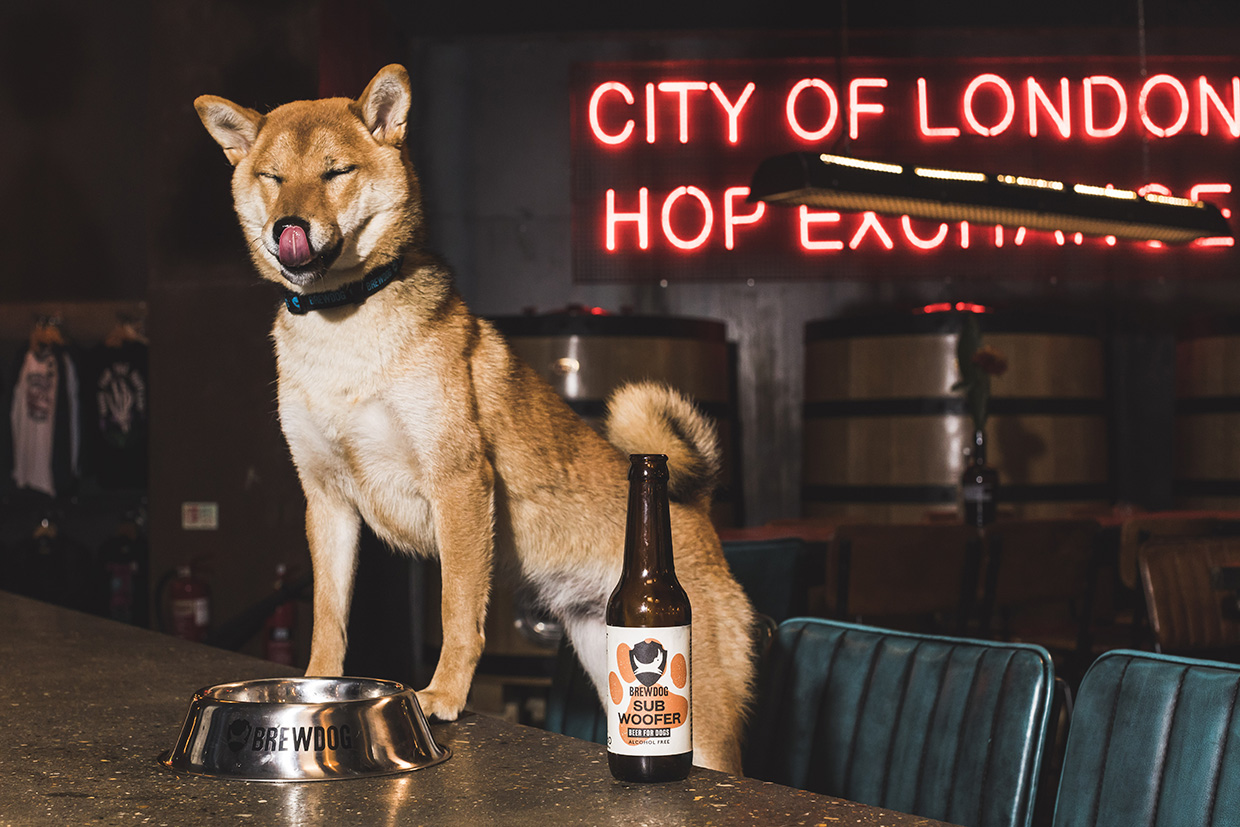 Subwoofer is made with wort from our brewery – the same malted barley and hot water that go into our human IPAs. We have worked for months on the recipe with industry-leading professionals and then did multiple rounds of doggy taste panels (which was every bit amazing as it sounds) to get a definitive reaction from the very best pups out there.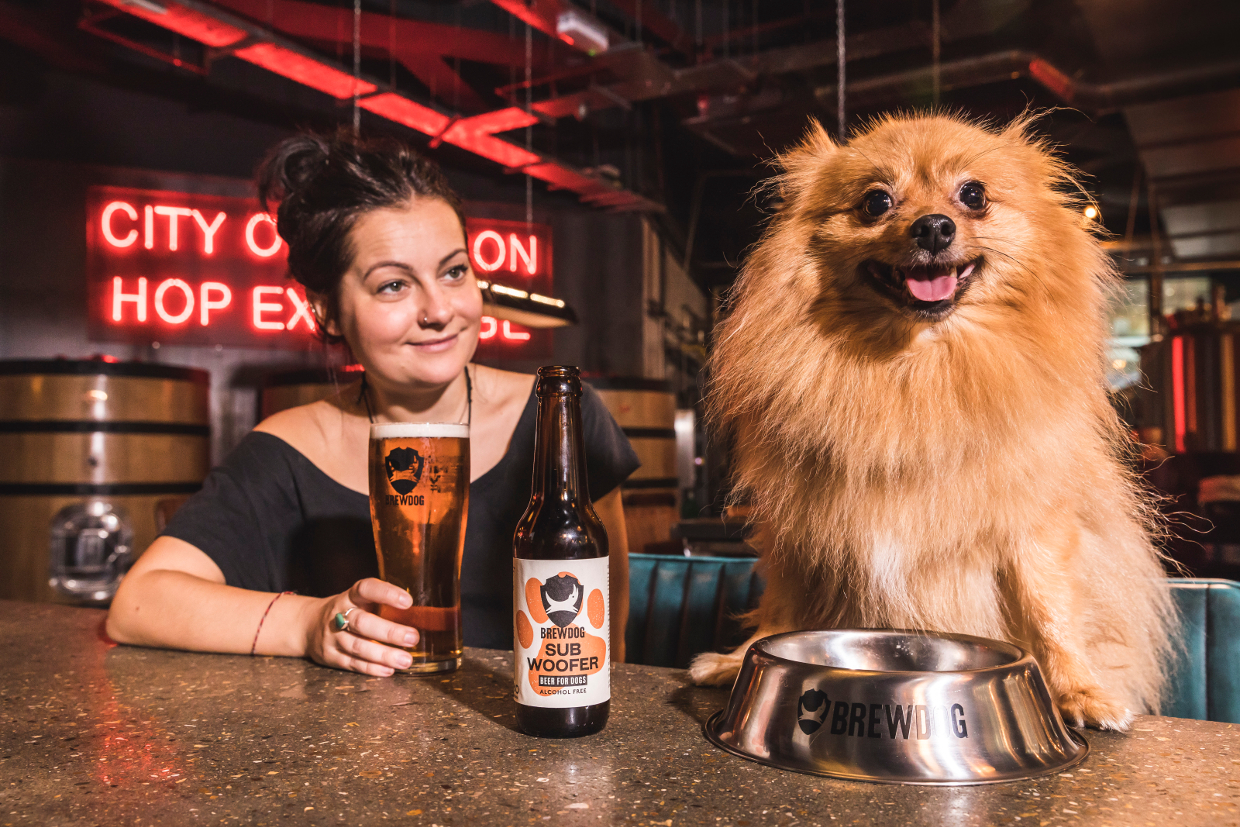 The result is a dog-friendly beer that has a malt backbone and a 'hoppy' overtone from citrus, but also with a meaty element that makes it even more appealing. Subwoofer IPA contains B vitamins and probiotics to promote general and gut health meaning Subwoofer is a tasty and nutritious way to hydrate your dog and treat them to a beer at the same time.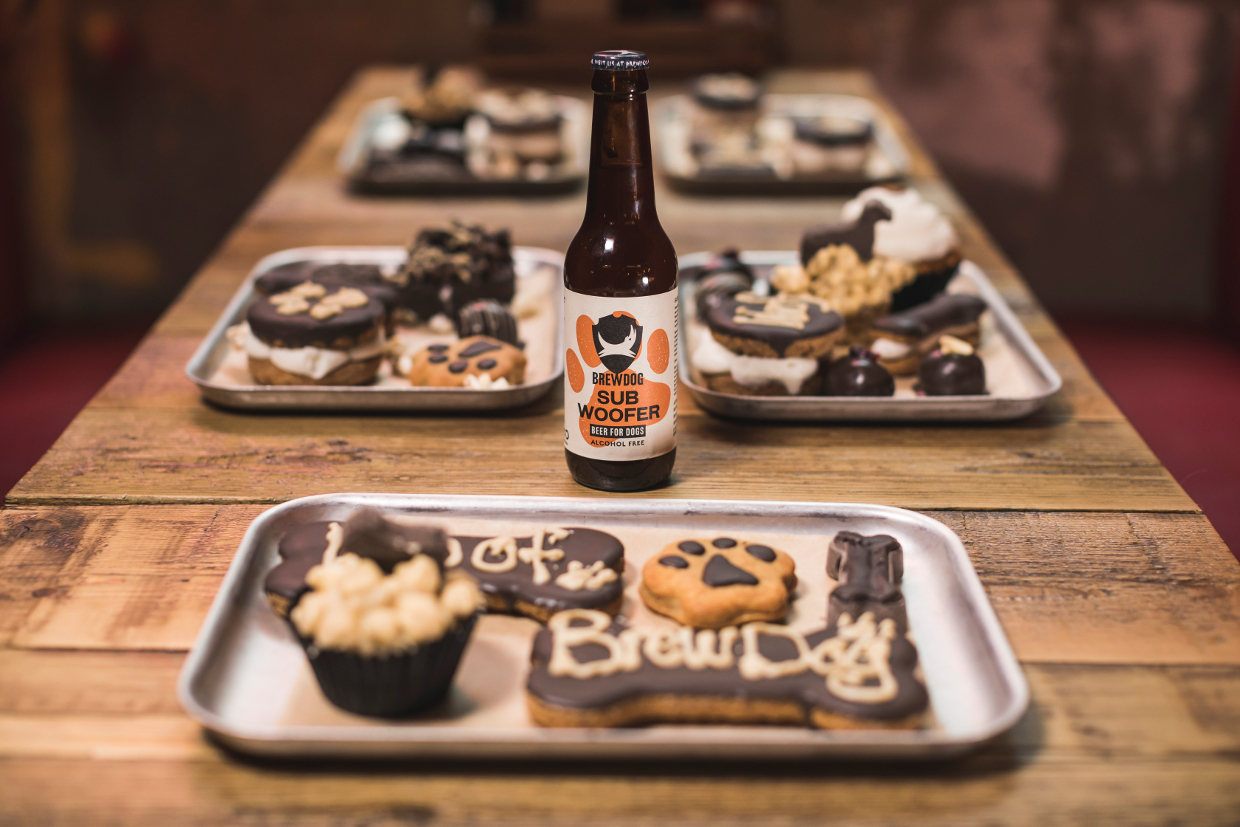 You can buy Subwoofer IPA online here or at BrewDog bars around the UK, where you can of course pour it for your pup there and then. And if you want to crack open a cold one with your canine, you'll soon be able get your paws on a craft beer gift pack of Punk IPA (for you) and Subwoofer (for them!). The suggested food pairing for Subwoofer IPA is marrowbone biscuits followed by a pat on the head. Be sure and tag @BrewDog on your social posts when you give your four-legged friend their beer!
Subwoofer IPA. Alcohol free, hop-free pawesomeness.