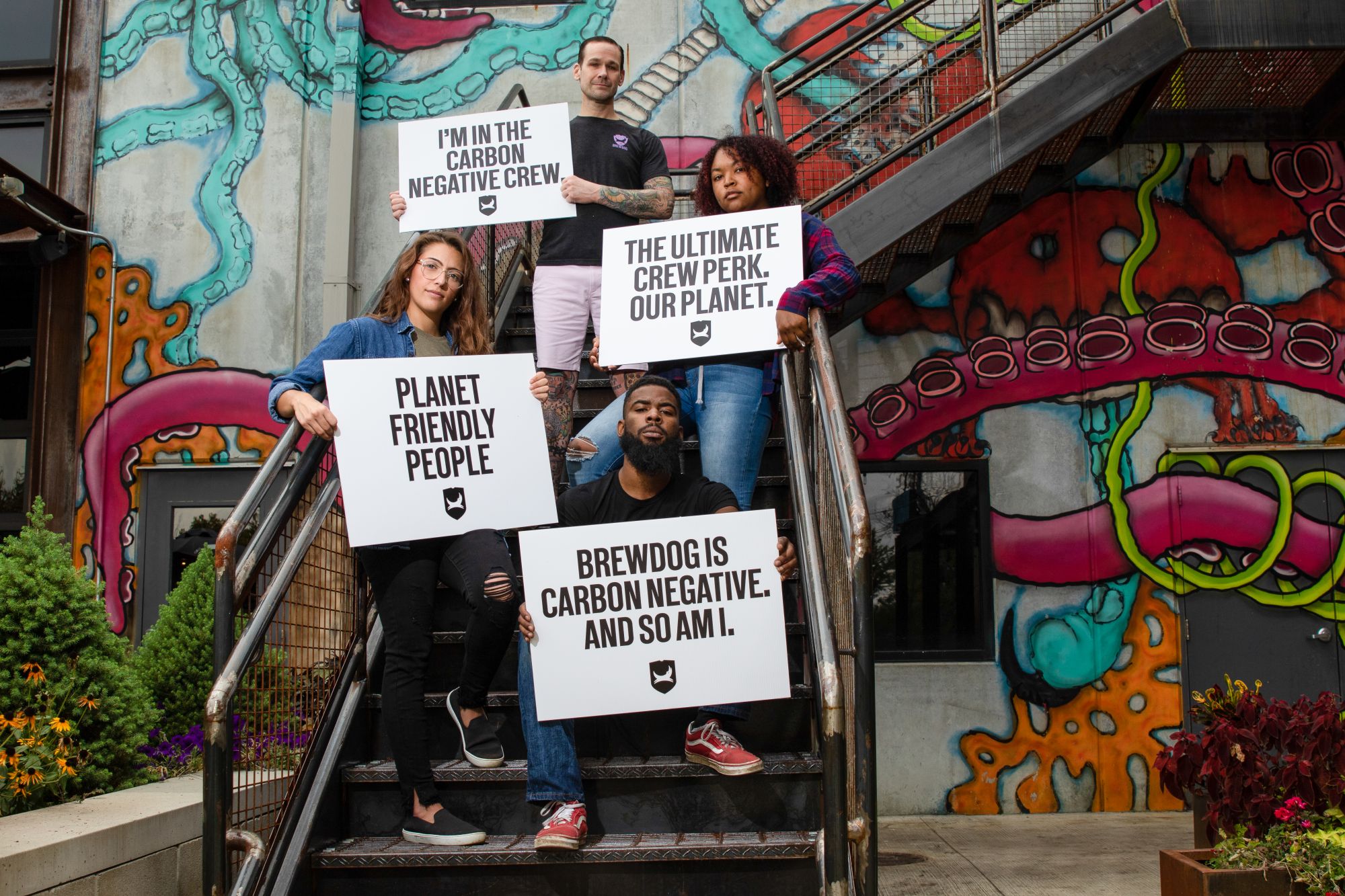 We are really excited to launch what we believe is the most unique and perhaps most important employee perk on the planet.
We want to set a new standard when it comes to sustainability. We recently become the world's first carbon negative brewery and now we are taking that ambition one step further, with the Carbon Negative Crew.
We are committing to removing twice as much carbon as our team members are responsible for in their personal as well as business life. We are taking the unprecedented step of double offsetting the carbon footprint of all of our team members for as long as they stay part of our team.
As well as helping our team members calculate their carbon footprint we help them track it too and we work with our lead scientific advisor Professor Mike Berners-Lee to give them regular tips on how to reduce their impact on the planet.
This all means that we as both as a company and as individuals are having a positive impact on the planet and helping drive the change that our world so badly needs.
As a company we also remove twice as much carbon as we emit and we are tackling the problem ourselves with our own 2,000 acre BrewDog Forest where we will plant over 1 million trees. You can read more in our sustainability report available here: brewdog.com/tomorrow
We want to set a new standard for sustainability and be a catalyst for the change that our world so badly needs.
Keep on rocking in the free world.
The BrewDog Team x