TOPPLING GOLIATH SHOWCASE
Equity for Punks is now live! Click here to find out more about investing in BrewDog.
'Big Beers brewed in Small Batches' is a fitting tagline for one of the best breweries in the United States at this or any other moment – Iowa's Toppling Goliath Brewing Company. Rarely seen in the UK their depth and range of IPAs and barrel-aged stouts is incredible – and deservedly saw them listed #7 in RateBeer's Top 10 Breweries in the World for 2019, behind only AleSmith, Tree House, Cigar City, Trillium, Russian River and Hill Farmstead. In short, Toppling Goliath are amazing.
But don't take our word for it. From 6pm on Friday November 1st we are holding a UK-wide Toppling Goliath Showcase.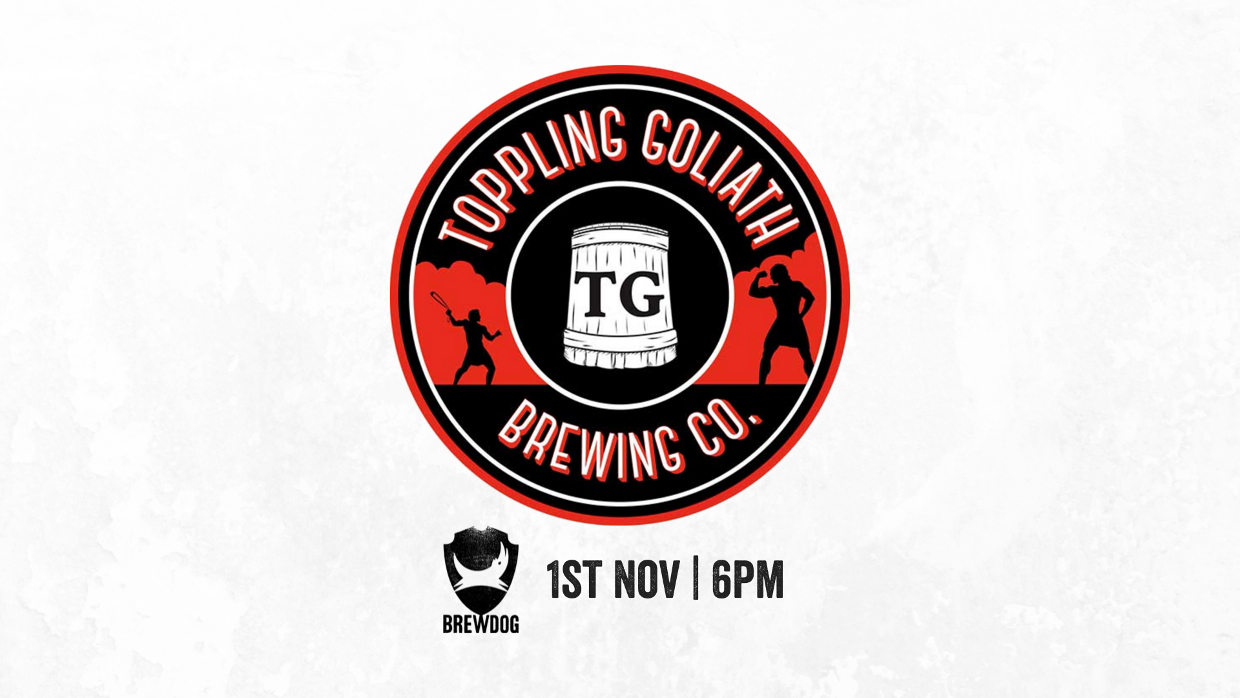 On the same day that sees the start of our Month of Darkness, we are powering through with a blast of hop-powered light, direct from the Hawkeye State. It's a long journey to Decorah in the far north-eastern corner of Iowa, but going the extra mile to bring you great beer is what we love doing. We have worked with the guys at Toppling Goliath to select and then transport some of their industry-leading pale ales, IPAs and Double IPAs in keg and bottle.
Here's what we have on offer – be sure and check the social media feed of your local UK BrewDog Bar to find out which of the below they have pouring/for takeaway from 6pm on the 1st!
Pseudo Sue (6.8%) Pale Ale (Draft, 473ml Cans)
This single hop pale ale showcases the skill Toppling Goliath have when wielding a single hop – in this case, Citra. Over the years they have dialled in the recipe, increasing it to near 7% to give the fullest of billings to the clean, crisp grapefruit, mango and citrus bite.
Pompeii (6.2%) IPA (Draft, 473ml Cans)
Another of their core range is this IPA created with the same attention to detail as the famous mosaics that survived the destruction of Pompeii. More tropical than the citrus-centered Pseudo Sue, it runs with mango, pineapple and other juicy flavours and a medium-dry body.
King Sue (7.8%) Double IPA (Draft, 473ml Cans)
Taking Citra to its limit is the gear change that moves from Pseudo to King Sue. Currently rated (at time of press) at 4.4 on Untappd and 100/100 on RateBeer, this 100IBU monster roars with mango, orange, pineapple and other fruit, as any Citra Double IPA should.
Hop Hollow (7.2%) IPA (650ml Bottles)
Released at the end of September, this Amarillo and Simcoe IPA was brewed with Eagle Park Brewing of Milwaukee, Wisconsin. Both landlocked breweries created a surf-themed IPA with huge rollers of orange and ripe peach from the American hops.
Kettle Clogger (7.8%) Double IPA (650ml Bottles)
Toppling Goliath describe the creation of this DIPA as 'ambitious' due to the quantity of hops used, with the name giving away what happened next. Citra, Mosaic, and Simcoe are unleashed in this enormous hop bomb, yielding ripe peach, pineapple, orange, and citrus zest.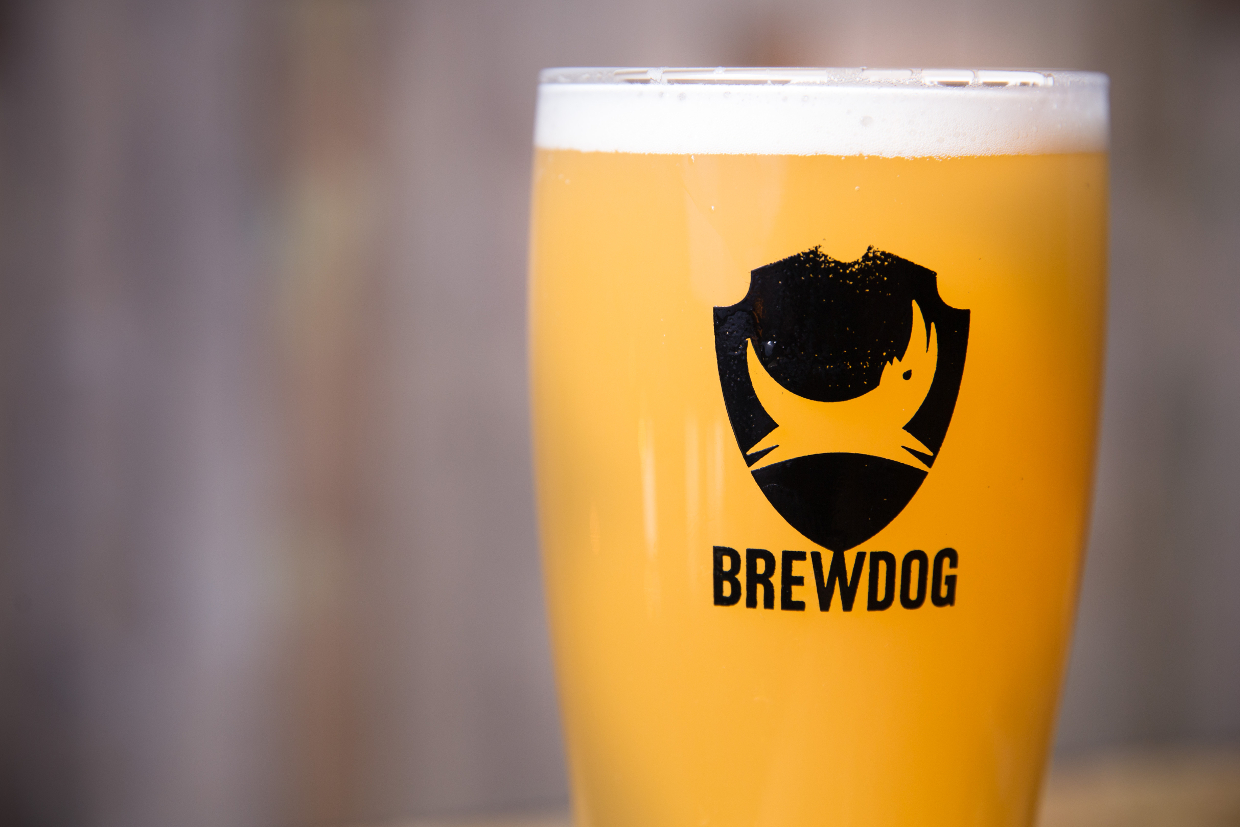 Since their founding in 2009 by homebrewing husband and wife Clark and Barbara Lewey, Toppling Goliath have been named the second-best brewery in the world by the users of Beer Advocate as well as their numerous RateBeer Best awards. We can't wait to show you exactly what they are about, in the simplest way possible – pour their beers for you, on their behalf.
The Toppling Goliath beers will be pouring from our UK Bars at 6pm on Friday 1st November. We are following it up with an even bigger showcase on Thursday 14th as Evil Twin have sent us their freshest beers for another UK-wide showcase, with each bar pouring at least five kegs of incredible beer. November is set to be yet another month of amazing beer, all thanks to our friends.
Equity for Punks is now live! Click here to find out more about investing in BrewDog.
IMPORTANT NOTICE: Investments should only be made on the basis of information in the prospectus available at www.brewdog.com/equityforpunks. The value of investments can go down as well as up and invested capital is at risk.