Equity for Punks is now live! Click here to find out more about investing in BrewDog.
This Thursday, people will be going to the polls across all corners of the UK. At BrewDog, we're not affiliated with any political party or persuasion – we believe it's best to settle differences amicably over a pint. So we are doing just that. Everyone who votes in the General Election can have a pint of our flagship Punk IPA on us.
Vote Punk is back. Click here to find the nearest bar in which to claim your pint.
All you have to do is take a selfie outside your polling station and show it to our crew in your nearest UK BrewDog Bar on Thursday 12th December. We'll repay your faith in democracy with the ultimate reward (whether you get the Government you voted for or not).
And if you have already voted by post, no worries! Simply show the postal registration confirmation email on the 12th and we'll hook you up.
We first rocked Vote Punk during the 2017 General Election, and within hours of the UK Parliament debating the 12th of December as an election date we were asked on social media whether we would be bringing it back for this year. The answer is yes. Just vote on the 12th and take that snap of yourself outside the polling station!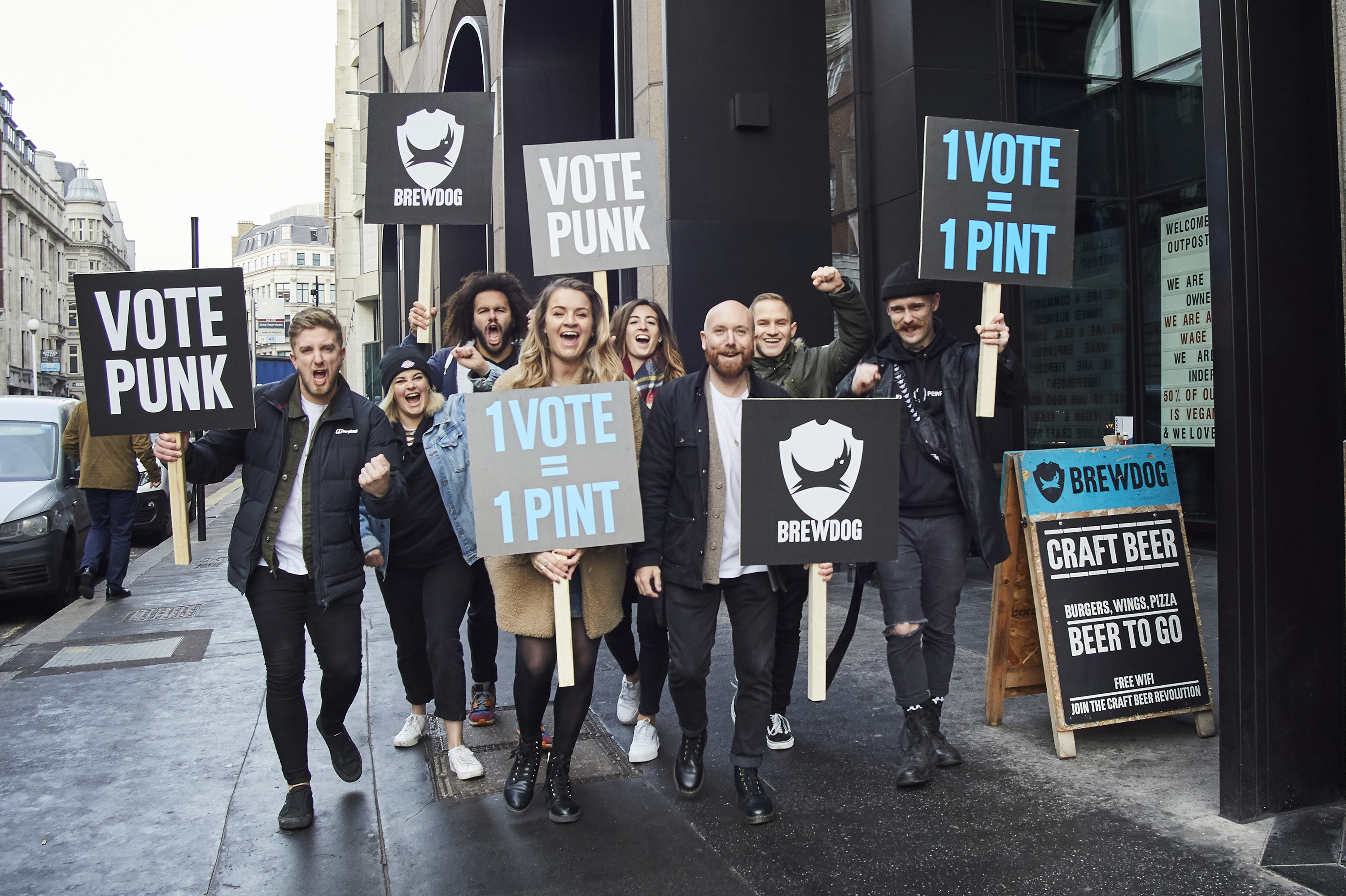 With the opening of BrewDog Swansea we now have fifty UK BrewDog Bars, so hopefully one exists within your constituency. Last time around, thousands of people cast their votes and joined us for a beer, so we are ready and waiting to do the same again. For those after an alternative, for 2019 we will have Punk IPA, Punk AF, Nanny State and gluten-free Vagabond Pale Ale.
Just head here to discover your nearest BrewDog Bar if you don't already have its address committed to memory.
Irrespective of who you want to see heading in to 10 Downing Street on the 13th, we can all agree that if you Vote Punk on the 12th, everyone wins…
Equity for Punks is now live! Click here to find out more about investing in BrewDog.
IMPORTANT NOTICE: Investments should only be made on the basis of information in the prospectus available at www.brewdog.com/equityforpunks. The value of investments can go down as well as up and invested capital is at risk.