YOUR LATEST FANZINE IS HERE
Equity for Punks is live! Click here to discover more about investing in BrewDog.
Craft beer is breaking down barriers thanks to those who believe experimentation is an art and that nothing is sacred. It is about passion, imagination and creativity. Principles that also apply to our beer club Fanzine – a trio of amazing beers delivered to your door every month for only £11. No subscription fees. No commitment. No catch. Just small-batch brewing done right. And the latest edition left Ellon this week.
Fanzine subscribers: you've got (beery) mail.
Not subscribed to Fanzine yet? You can do so right here.
Just follow the link above to sign up and enjoy three of the freshest, most innovative beers our amazing brewing team have turned their collective hands towards. For those of you who have already done so and don't want to reveal the contents of your upcoming shipment, skip these next paragraphs!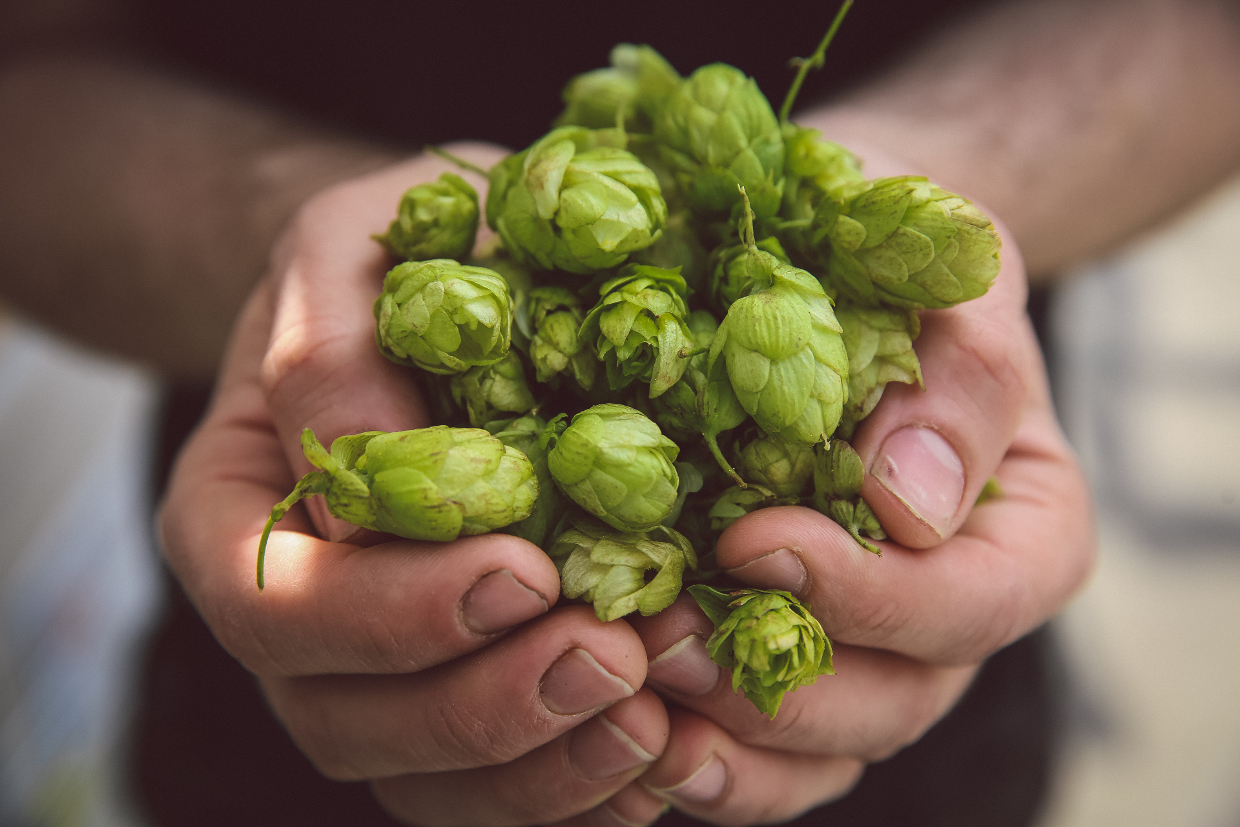 Humulus Helmsman (5.6%) West Coast IPA.
First up, we are setting a course for the West Coast with some true American muscle. Seven different US hops have been deployed to proudly fly the flag for America's favourite craft beer style in Humulus Helmsman – Simcoe, Cascade, Citra, Centennial, Ahtanum, Mosaic and Chinook. A who's who of IPA, all involved in this tropical, citrus and pine-led new world hero.
Coffee Caramel Curfew (5.0%) Caramel Macchiato Coffee Porter.
Get off the streets and take refuge with this night-black porter, brewed with five different malts and five different additions. We have included milk sugars, honey, Demerara sugar, vanilla and coffee to this stand-up dark brew, pairing with the crystal and dark malts to create a smooth, roasty coffee and chocolate porter with notes of mellow Macchiato and a sweet nuttiness.
Pulp Patriot V4 (9.5%) Single Hop Double IPA.
Mosaic is the name of the game here, introduced into the whirlpool and at the dry-hop stage as our hazy DIPA flies solo. This single-hopped superpower is a classic Mosaicathon – tropical fruit, mango, stone fruit and citrus. Resinous pine also gets a look in but the wheat and flaked oats balance the body and lift the mouthfeel as the near-10% ABV brings the flavour home, and then some.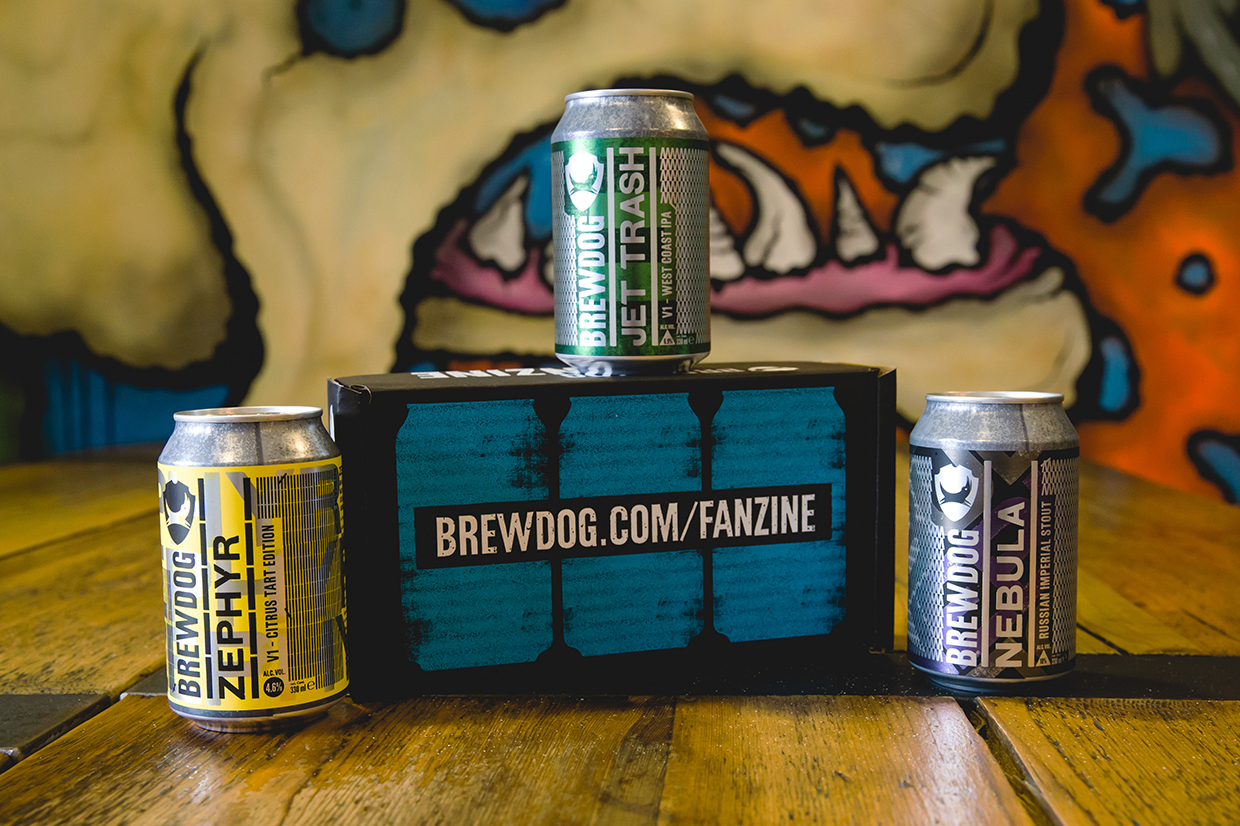 If this sounds like your kind of beer delivery then Fanzine is open for subscriptions – hit this link to check out the club in more detail and sign up. Each dispatch will arrive at your door every month for only £11 in the UK, or £15 for those based in Europe. A trio of brand new or returning favourites, from the imaginations of our amazing brewing team. All exclusive, all delivered direct to you. This is Fanzine - liquid modernity.
Equity for Punks is live! Click here to discover more about investing in BrewDog.
IMPORTANT NOTICE: INVESTMENTS SHOULD ONLY BE MADE ON THE BASIS OF INFORMATION IN THE PROSPECTUS AVAILABLE AT WWW.BREWDOG.COM/EQUITYFORPUNKS. THE VALUE OF INVESTMENTS CAN GO DOWN AS WELL AS UP AND INVESTED CAPITAL IS AT RISK.