Our Equity Punks are the lifeblood of our business; they're the reason we are where we are today, and for that, we are eternally grateful. So, to prove we will go the distance to thank our closest friends and family, we are chartering a flight from the UK to America, to show our Equity Punk community what they have helped us build.
This is BrewDog Airlines.
Check out more information and buy tickets here
We are dialling in a bespoke BrewDog Boeing 767 that will run its maiden flight on February 21st, 2019. The jet will cruise from London Stansted to Columbus Ohio giving our Equity Punk passengers a chance to see our US brewery and get the mother and father of all exclusive tours. Equity Punks are already involved in every aspect of our business – so if any of you have wanted to check out our Columbus operations, there is no better way to get there than with BrewDog Airlines.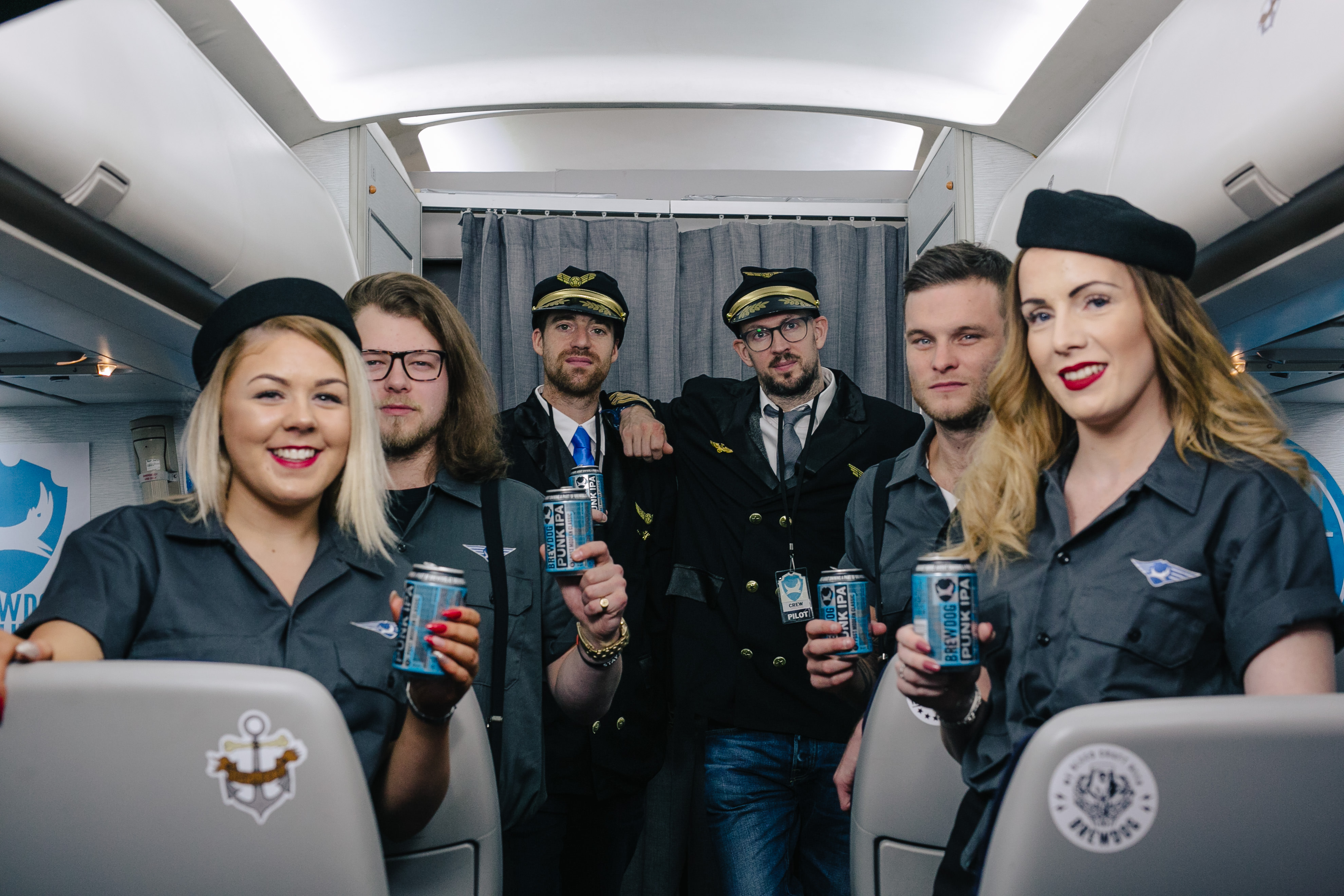 And if you were expecting a dull flight with small packets of peanuts and Adam Sandler movies, then think again.
On board, our Equity Punk passengers will be able to take part in the world's highest ever beer tasting at altitude – with a specially developed, brand new beer. As the senses and taste buds are pushed slightly off-kilter by the impact of elevation, our brewers and Quality team have combined to create a beer that is designed to taste better at 30,000 feet than on the ground. Our passengers will be the first people in the world to try this out!
That's not all however, as our 767 will also be stocked with a BrewDog-inspired food menu and all courses paired with BrewDog beer, served by Cicerone-trained cabin crew. Our Equity Punks on board can then kick back with BrewDog Network content and relax with a care package including a BrewDog eye mask and a BrewDog blanket. And yes, there will be a trolley service, and yes, it will be stocked with beer.
Once we land in Columbus, our Equity Punks will be treated to 2 days of beery fun in Columbus, including a leisurely evening walking tour around our favourite bars, restaurants and breweries in our adopted hometown, as well as a tour of BrewDog Columbus and The DogHouse Columbus. Plus, just for the hell of it, we'll take you to the Queen City of Cincinnati to visit some epic breweries.
Equity Punks – pick up your boarding pass to BrewDog Airlines here!
This incredible craft beer voyage through the skies will take place February 21st to 25th 2019 and is an exclusive to our card-carrying BrewDog Equity Punks. Tickets for all flights, excursions and accommodation at a hotel in downtown Columbus will cost £1,250 per person and there is a maximum of two people per transaction allowed. Check here for more FAQs for the trip!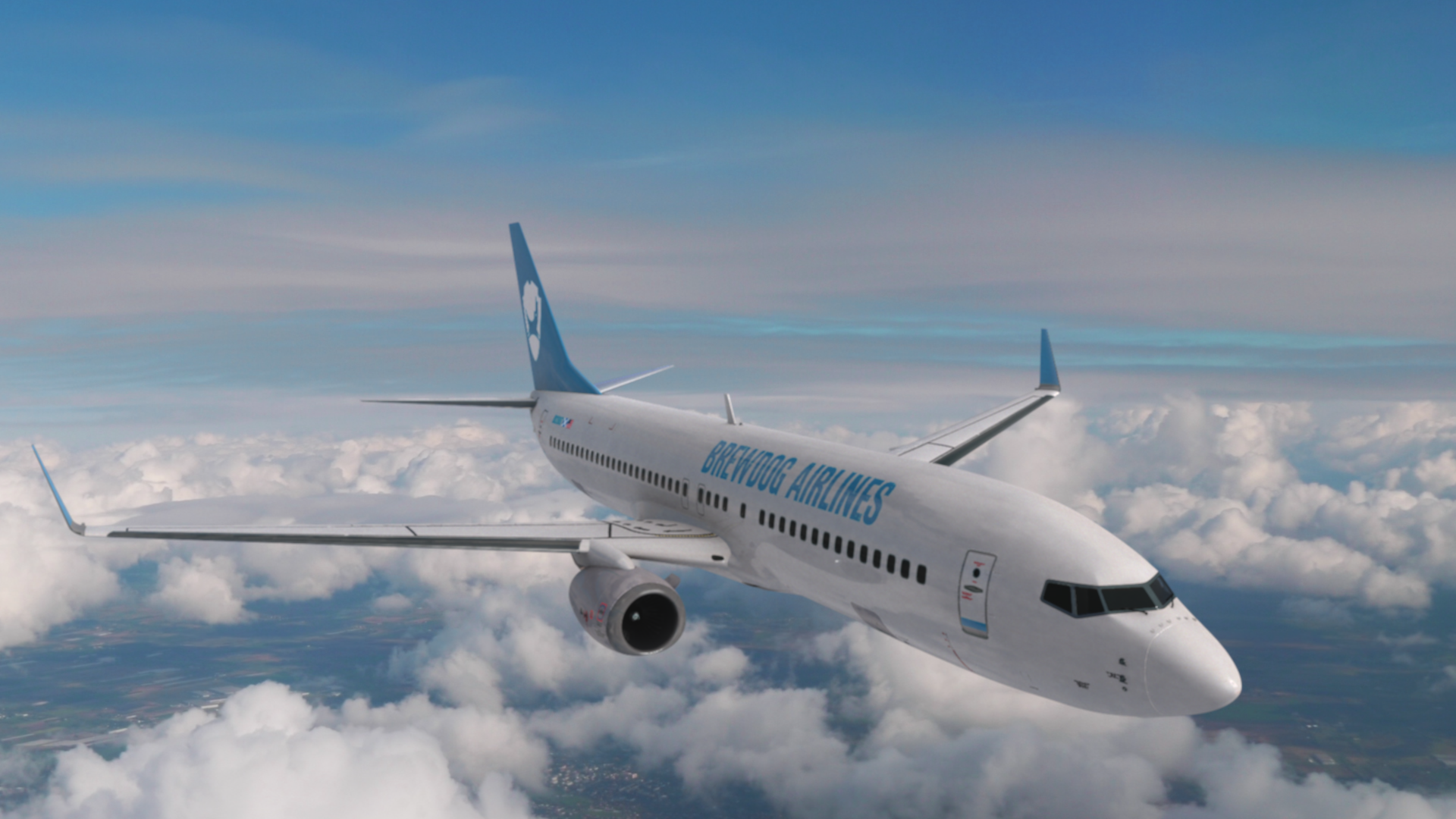 Our shareholders are the centre of our company, and setting world-firsts with them in mind is one of the awesome ways in which we can thank them for taking this crazy journey with us. Any of our shareholders who would love to see our American brewery in a truly unique way, then there's not going to be a better way to do it than on-board BrewDog Airlines.
We've also got 10 spots ready to be won – open to all craft beer lovers! To be in a chance of winning, simply hit us up on Facebook, Instagram or Twitter, and tag a pal you'd like to bring with you. Fingers crossed!
For tickets and more information, check here
Come fly with us, Equity Punks!