BREWDOG AIRLINES – WHEN IN OHIO…
Equity for Punks is live! Click here to find out more about investing in BrewDog.
"So many memories, new friends made and the odd infamous story that I will treasure for the rest of my life." Terry Dunsdon
The world's only craft beer airline is back. On October 31st we will be flying a plane-load of craft beer fans from London to Columbus to see the best of American craft beer at first hand. Tickets are now open to all lovers of great beer and are selling out fast. You can pick yours up right now, giving you a few months to build anticipation for the trip of a lifetime with 200 like-minded beery aficionados.
And once you're there, the experience is only just beginning.
We love our adopted home state of Ohio, and are proud to show its beer scene in the best light. Our flyers will be treated to a series of behind the scenes VIP events that are going to add up to an epic long weekend. This is our new backyard and we will guide you round a series of incredible breweries and beer-led restaurants, starting with the biggest project in our history.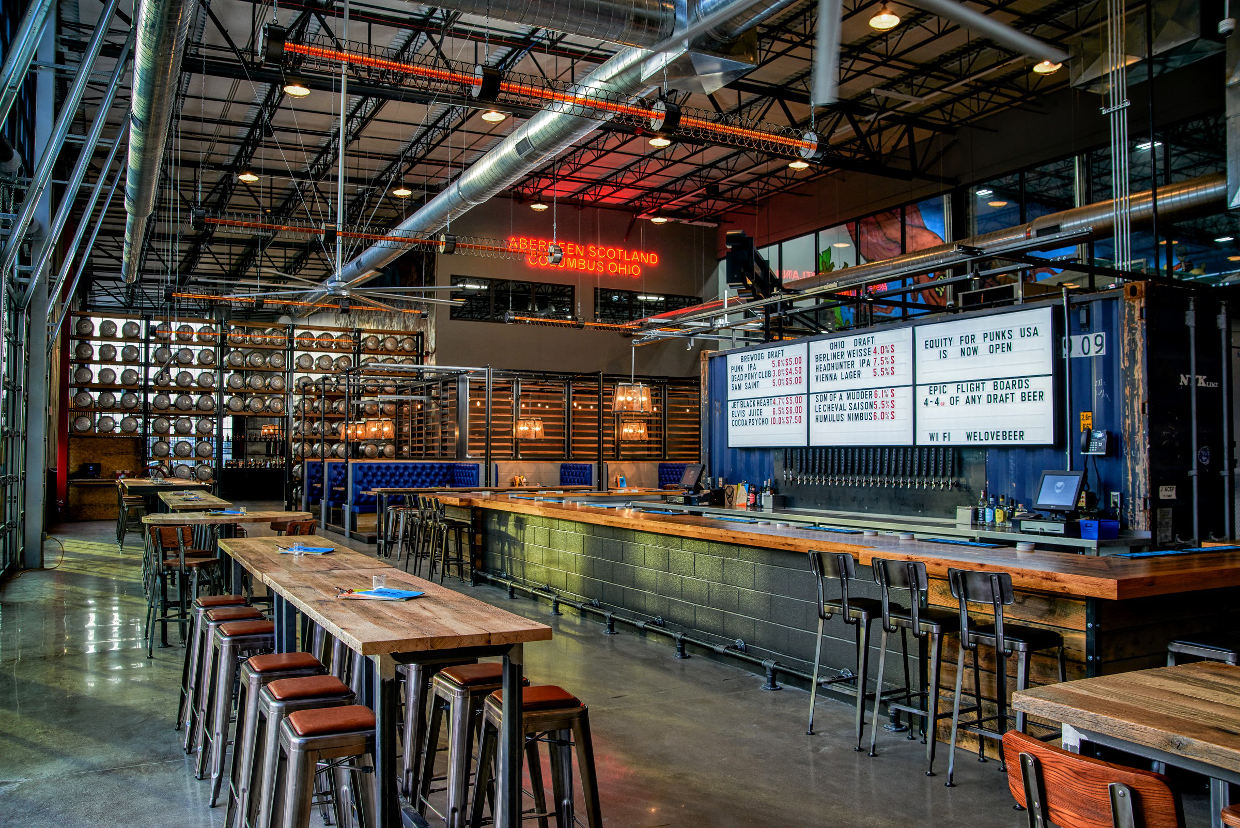 You'll score an all-areas pass to our Columbus HQ; the epicentre of all things BrewDog USA. We'll give you a guided tour of our brewhouse, including our US OverWorks and our incredible craft beer museum! Plus you can take a peek at your lodgings for the night – the world's first craft beer hotel – and spend some quality time familiarising yourself with our US-brewed beer at DogTap Columbus.
"I absolutely loved the experience and the friends we made during the visit; I'm not sure you can put a price on that." Lucy Thompson
One thing that makes this the trip of a lifetime is that you'll get the chance to experience not one, but two amazing beer cities that you may not otherwise get to. Columbus and Cincinnati have as many cutting-edge breweries to rival any other US city, and we will give you the chance to experience at least a dozen of the finest beer producers in our new home state – including Urban Artifact, Rhinegeist and MadTree in Cincy and Land Grant, Seventh Son and Wolf's Ridge in CBus.
Pick up your tickets to BrewDog Airlines right here.
The joy of beer travel is discovering the new and we love it that we can provide our BrewDog Airlines ticket holders with so much incredible beer they may never otherwise have had the chance to try. It really is the ultimate in beer geek travel.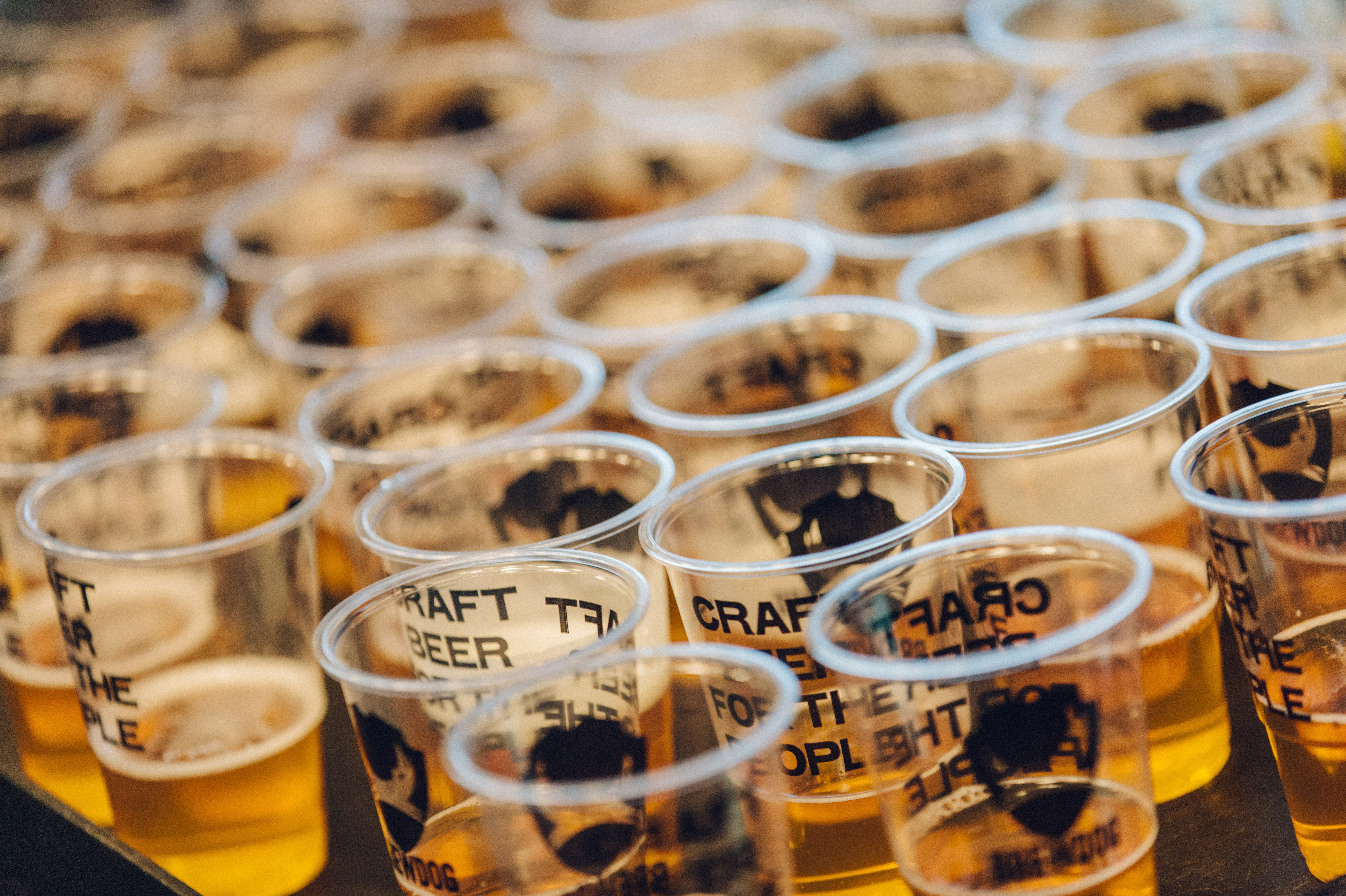 This incredible craft beer voyage through the skies will take place October 31st to November 5th 2019 (London Stansted to Columbus) and the direct flight will rock the following onboard:-
- The highest ever beer tasting with a brand new beer designed to taste better at altitude!
- BrewDog-inspired dining on board, with suggested BrewDog beer pairings
- The BrewDog TV show as inflight entertainment.
- BrewDog Beer, Hawkes Cider and BrewDog Distilling Company spirits on the flight.
- Flight care package including a BrewDog eye mask and a BrewDog blanket.
For a chance to check out our Columbus brewery like never before, whether card-carrying BrewDog Equity Punk or not, there's no better way to travel than with BrewDog Airlines. Visit this page to book your seats on the plane and to check out the timings and FAQs.
"Best 'weekend' away in history" Matt Walker
Equity for Punks is live! Click here to find out more about investing in BrewDog.
IMPORTANT NOTICE: Investments should only be made on the basis of information in the prospectus available at www.brewdog.com/equityforpunks. The value of investments can go down as well as up and invested. Capital is at risk.