Equity for Punks V is now live! Click here to find out more about investing in BrewDog.
All this year we have been dialling in a series of collaborative brews with amazing producers the length and breadth of Europe. These beers are created for our Equity Punks and for the people who drink our beers in each particular country but are then also added to our online shop so that everyone can get their hands on them (if we have enough). The latest iteration is out now, and we can safely say you will want to get your hands on it.
Well, if you like the work of To Øl or 12% imperial stouts, that is.
Mercurial Mælk – BrewDog vs. To Øl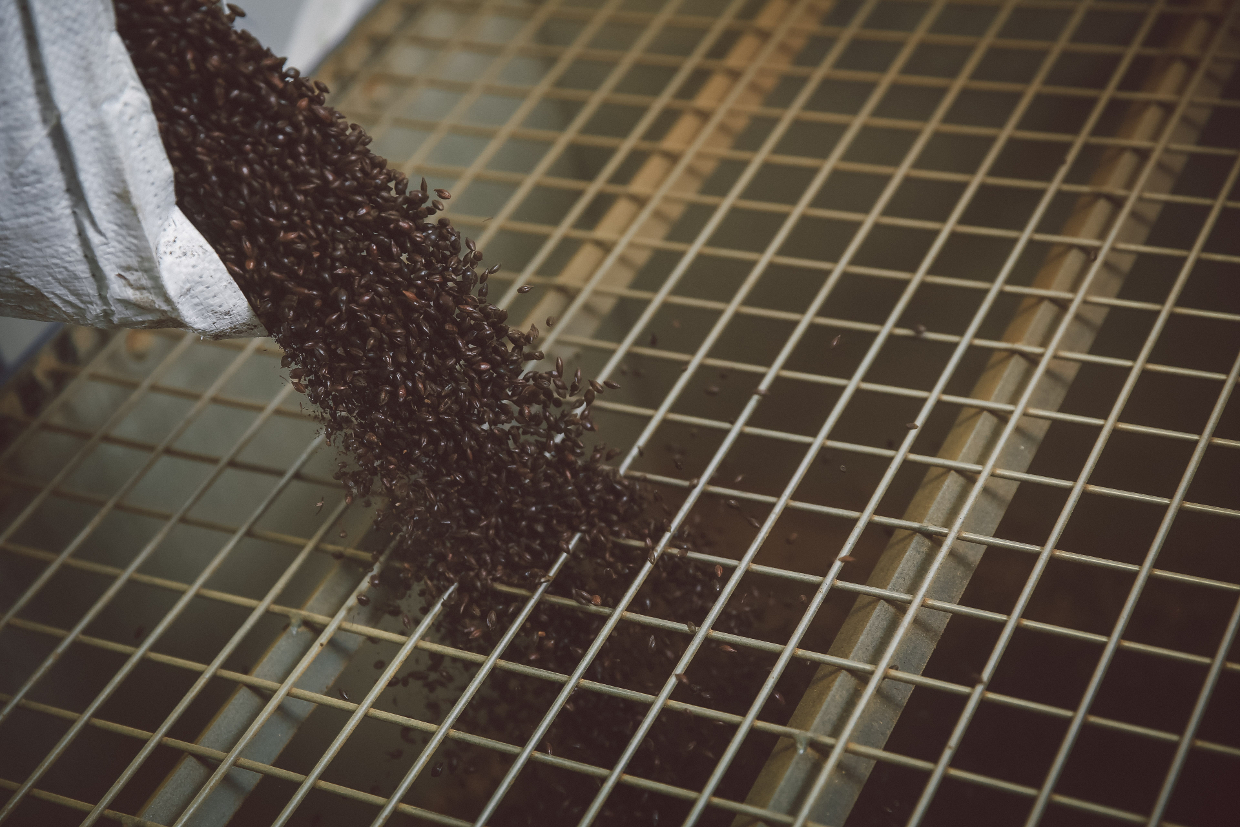 You can buy Mercurial Mælk – BrewDog vs. To Øl online here.
We have known the guys from Denmark for years and it is always awesome to spend time in their company, so we were psyched when they came over to Ellon a short while ago for a brewday. Our psych-ometer then went to critical levels when we discussed what style to brew and an imperial chocolate milk stout came top of the list. To Øl's spellbinding Mælk series is one of the best groupings of dark beers in the brewing world so we were thrilled to partner up on another.
On the brewday itself we thundered to an OG of 1.150 thanks to a payload of Pale, Brown, Chocolate, Extra Dark Crystal and Carafa malt, plus wheat and flaked oats. The Mælk beers are malt-driven marvels so we added Hallertauer Taurus and Perle to the boil and left the hopping schedule right there. Oh, and we also introduced a judicious amount of cacao nibs into the brew as well. This is a rich, opulent armchair beer if ever there was one.
If you don't know To Øl, they were founded eight years ago by Tore Gynther, who together with then partner Tobias Emil Jensen was taught at high school in Copenhagen by none other than Mikkel Borg Bjergsø. When Mr Mikkeller is your teacher, you learn pretty quickly. Brewing around Europe, To Øl produce one amazing beer after another and Tore is forging ahead (if you are ever in Copenhagen be sure and head to BRUS, the To Øl taproom in Nørrebro).
As with similar beers of its class such as Jule Mælk, Kaffe & Mælk and Sort Mælk, Mercurial Mælk is smoooooth – the chocolate and roasted malt add a touch of coffee-style bitterness but this is a milk stout and proud of it. Our To Øl collab is 12.2% ABV and packs notes of mocha, ganache, black cherry and cinder toffee alongside that chocolate and espresso backbone. At 40 IBUs there is enough of that bitterness to help out, but this is a complex, malt-forward monster.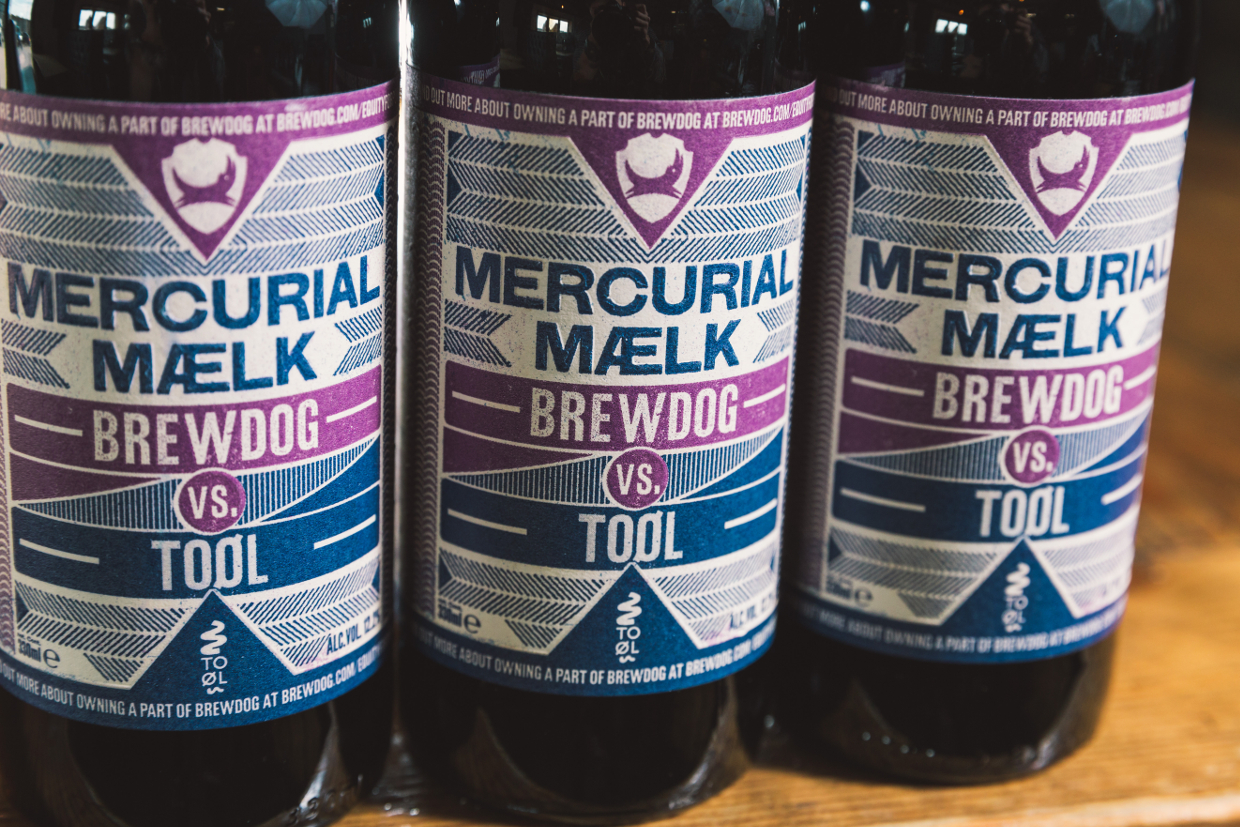 Mercurial Mælk – BrewDog vs. To Øl is live in our online shop right now, and as with all of our international collaborations, was brewed in extremely limited quantities, so once it's gone it's gone!
We love the fact that beer-fans from all corners of Europe have joined our community and invested in Equity for Punks V – it proves that when it comes to craft beer borders mean nothing with everyone sharing the same passion.
Equity for Punks V is now live! Click here to find out more about investing in BrewDog.
IMPORTANT NOTICE: INVESTORS SHOULD ONLY SUBSCRIBE FOR SHARES ON THE BASIS OF INFORMATION CONTAINED IN THE PROSPECTUS WHICH IS AVAILABLE AT WWW.BREWDOG.COM/EQUITYFORPUNKS. INVESTMENTS CAN GO DOWN AS WELL AS UP AND INVESTED CAPITAL IS AT RISK.