COMING SOON: BREWDOG ONLINE BAR
Click here to find out more about investing in BrewDog.
This past week, life has changed completely. But we are here to help our amazing community in any way we can. After switching up our UK Bars to click & collect via our Hop Drop app, we are now going even further. Our biggest and most important bar yet is set to open its doors this coming Friday, 27th March. And you are all invited.
The first ever BrewDog Online Bar session arrives at 6pm on Friday 27th.
We have worked as quickly as we can to repurpose our UK Bars so that you can still get the beer and food you love. Now we are taking on the other important reason why people visit us – the community. This is our answer to how you can still get together, be social and be safe. We are opening the largest BrewDog Bar ever, open to anyone in the world (over 18).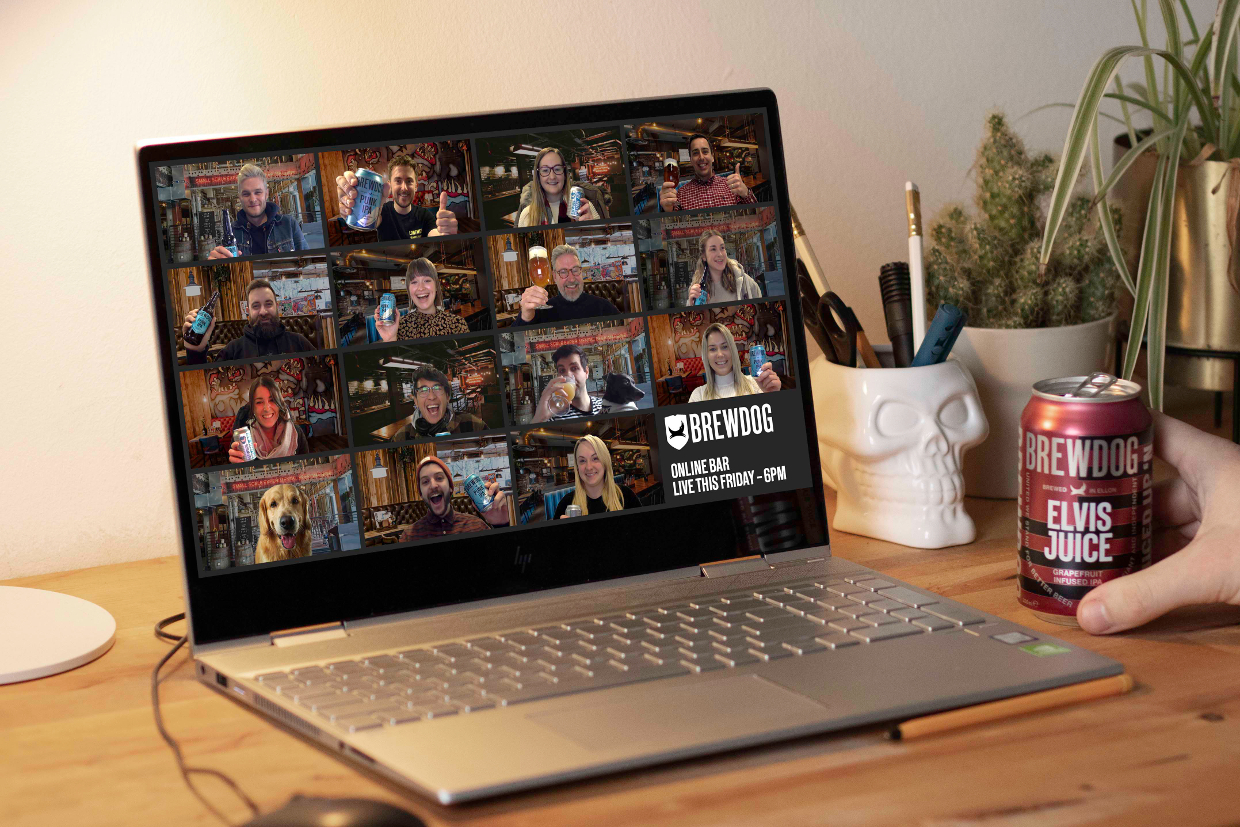 We will also be setting up BrewDog Online Bar sessions for every single BrewDog bar in UK, USA, Australia and Germany to give locals and regulars a chance to reconnect and share a beer.
The BrewDog Online Bar opens for business at 6pm on Friday 27th March. Head on in for:-
- Live beer tastings with our co-founders James and Martin and other beer experts.
- Homebrew masterclasses with Martin.
- Virtual pub quizzes.
- Q&As with BrewDog crewmembers.
- Live music and comedy.
- Giveaways and exclusive merch from brewdog.com
We'll be sharing further details soon and a complete schedule of the events on our Twitter and Instagram accounts. Stand by for details of where BrewDog Online will be hosted and how you can take part, and what else you can expect. Get ready to grab a beer, log in and hang out with the BrewDog community.
BrewDog Online is coming this Friday. See you, online, then!
Click here to find out more about investing in BrewDog.
IMPORTANT NOTICE: Investments should only be made on the basis of information in the prospectus available at www.brewdog.com/equityforpunks. The value of investments can go down as well as up and invested capital is at risk.