Equity for Punks Tomorrow - Standard Benefits!
Equity for Punks Tomorrow is now live! Find out more about investing by reading the prospectus here.

Our latest round of crowdfunding launched under a month ago and we have already passed £5million raised of our initial £7.5m goal! This is an outstanding response, and we're stoked to have more than 11,000 Equity Punks join our latest offering.
As a shareholder, you get access to some ace perks for the minimum investment of 2 shares for £50.30. Here's the deal with our host of perks for every Equity Punk.
1) OWN PART OF BREWDOG
You can benefit in the financial success of our future growth through a potential increase in the value of your shareholding.
You can see a little more about the recent growth of BrewDog by reading the prospectus - check out pages 10 & 11 of the Securities note for our latest growth stats.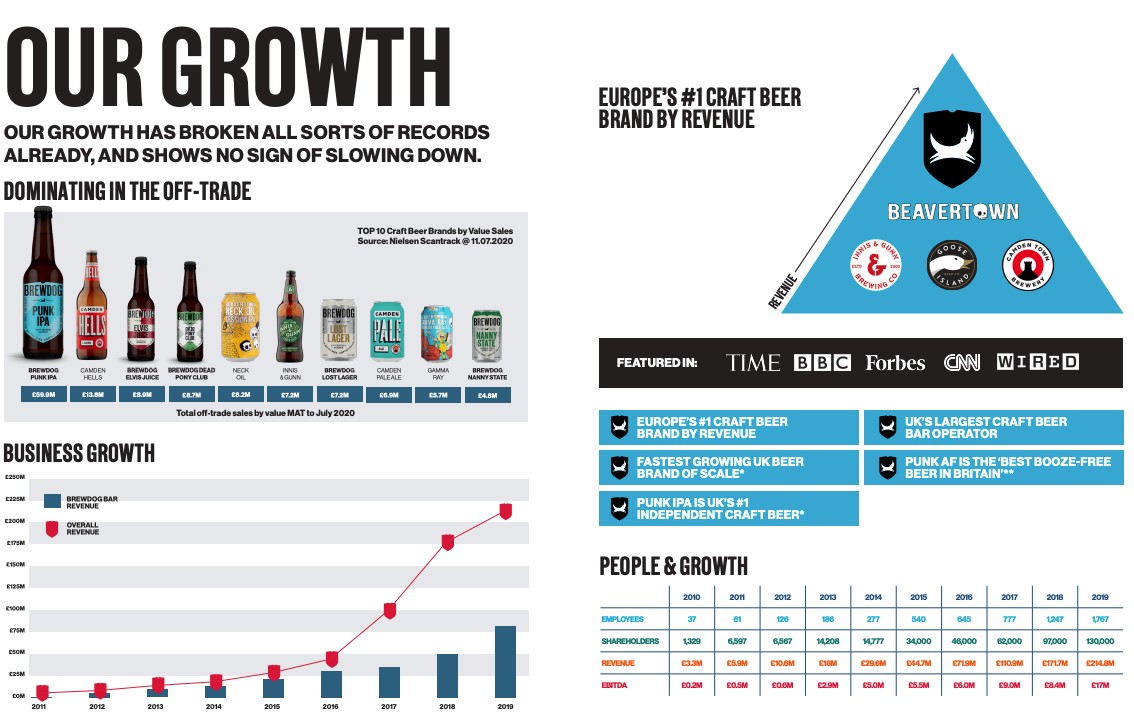 2) LIFETIME DISCOUNT IN OUR BARS, AND IN OUR ONLINE SHOP
By investing you entitle yourself to amazing lifetime discounts in all of our BrewDog bars and on our online shop. Buy 19 shares or fewer, and get 5% off in our bars and online. Buy 20 shares or more, and get 10% off in all our bars and online.
3) A FREE BEER ON YOUR BIRTHDAY EVERY YEAR
A free beer. Every year. On your birthday. For as long as you are a BrewDog shareholder. Happy Birthday, Punk!
4) AGM INVITE FOR YOU AND A FRIEND
BrewDog shareholders receive an annual invite for you and a friend to our legendary AGM. Awesome live music, epic beer tastings, thousands of Equity Punks and the lowdown on all things BrewDog.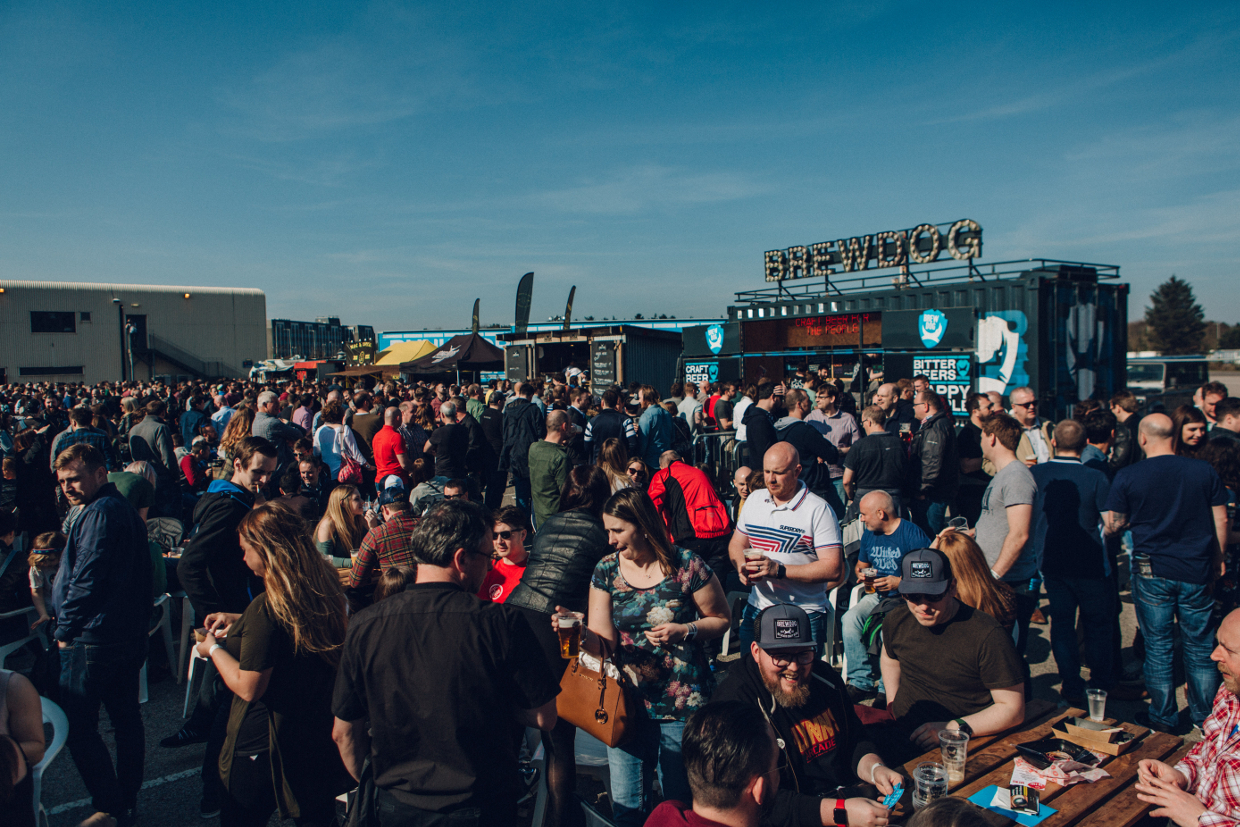 5) AN EQUITY FOR PUNKS TOMORROW PIN BADGE
You will get an exclusive pin badge to wear your sustainable investment with pride.
6) SUSTAINABLE SUPPER CLUB MEMBERSHIP
Equity Punks get a double their discount on all vegan food, Sunday-Thursday, in all of our bars.
7) ACCESS TO EXCLUSIVE TOMORROW PUNK MERCH
We will be launching two new items of sustainably sourced Tomorrow Punk merchandise, exclusively for our Tomorrow Punks, every year.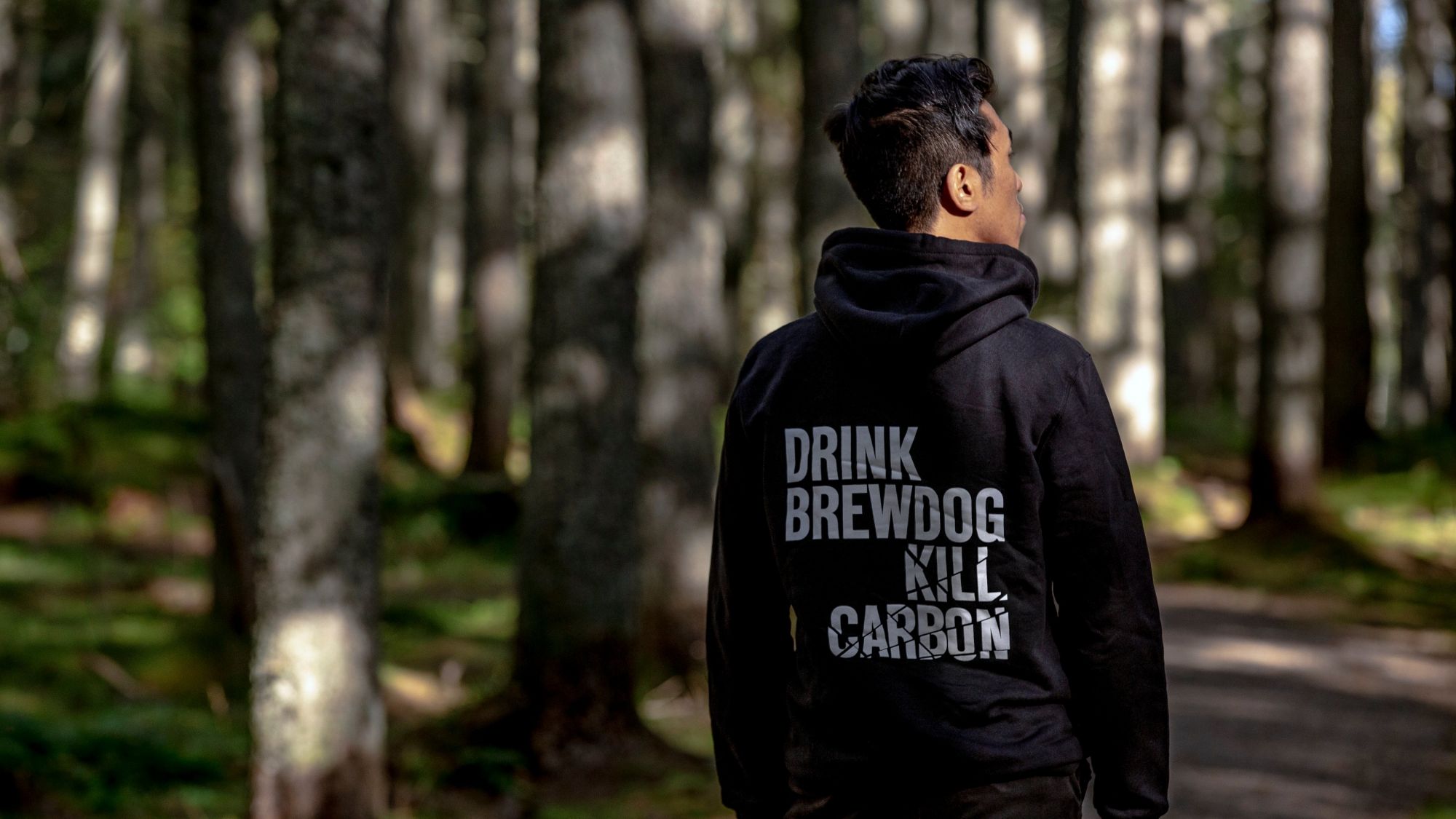 8) INCREASED DISCOUNT ON DIYDOG SUPPLIES
Get a boosted discount on our new range of homebrewing kits and ingredients when they launch later this year!
9) YOUR OWN TREE PLANTED IN THE BREWDOG FOREST
Everyone who invests in Equity for Punks Tomorrow will have a tree dedicated to them at the BrewDog forest in Scotland. You can visit it, and camp nearby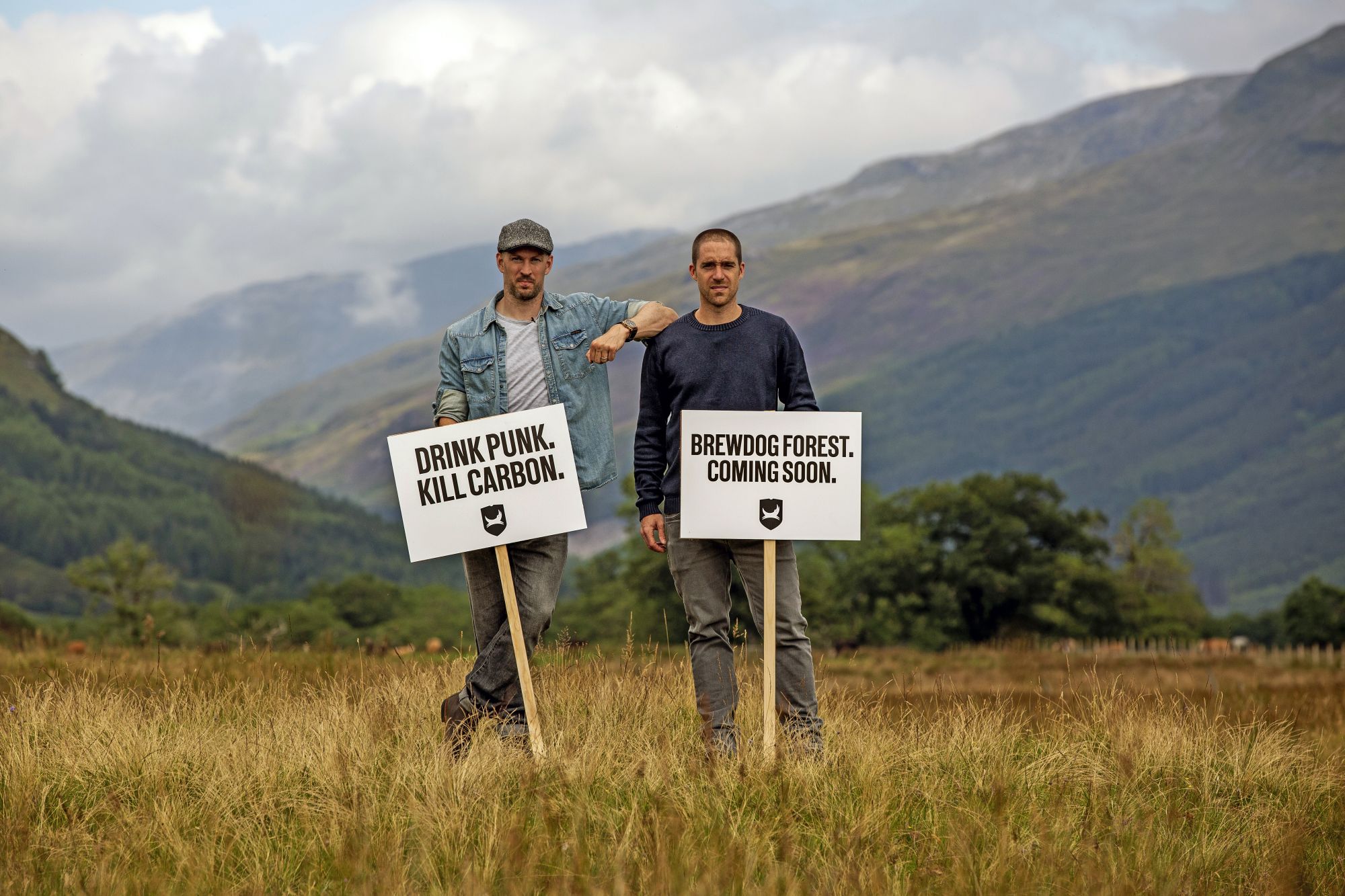 How does that sound for an entry-level array of perks? And don't forget, every single penny raised will be used to support fully sustainable innovations and initiatives.
Equity for Punks Tomorrow is now live! Find out more about investing by reading the prospectus here.
Investments can go down as well as up and invested capital is at risk. Investors should only subscribe for shares in BrewDog plc on the basis of the information contained in the Prospectus which is available from www.brewdog.com/equityforpunks. This blog is a financial promotion issued by BrewDog plc and approved by SPNV Limited (FCA No. 610217).