EQUITY FOR PUNKS GETS A CRYPTOCURRENCY EXTENSION!
Click here to discover more about investing in BrewDog.
Equity for Punks has seen our community of BrewDog shareholders grow into an incredible number – over 114,000 people now own part of our business. So today we are pledging to give more beer lovers the chance to join that community. We are extending our ground-breaking Equity for Punks until April 2020. And at the same time we are giving you another way to invest.
You can now become a card-carrying BrewDog Equity Punk using Cryptocurrency.
This is the natural next step for us as a business. James and Martin started BrewDog to be an alternative to the status quo; to challenge perceptions and revolutionise their industry. The developers, miners and users of cryptocurrency are exactly the same. Joining forces to link the old and new financial systems is a perfect fit.
Simply head to our website and once you submit your application you'll be given the option to invest in BrewDog using Crypto.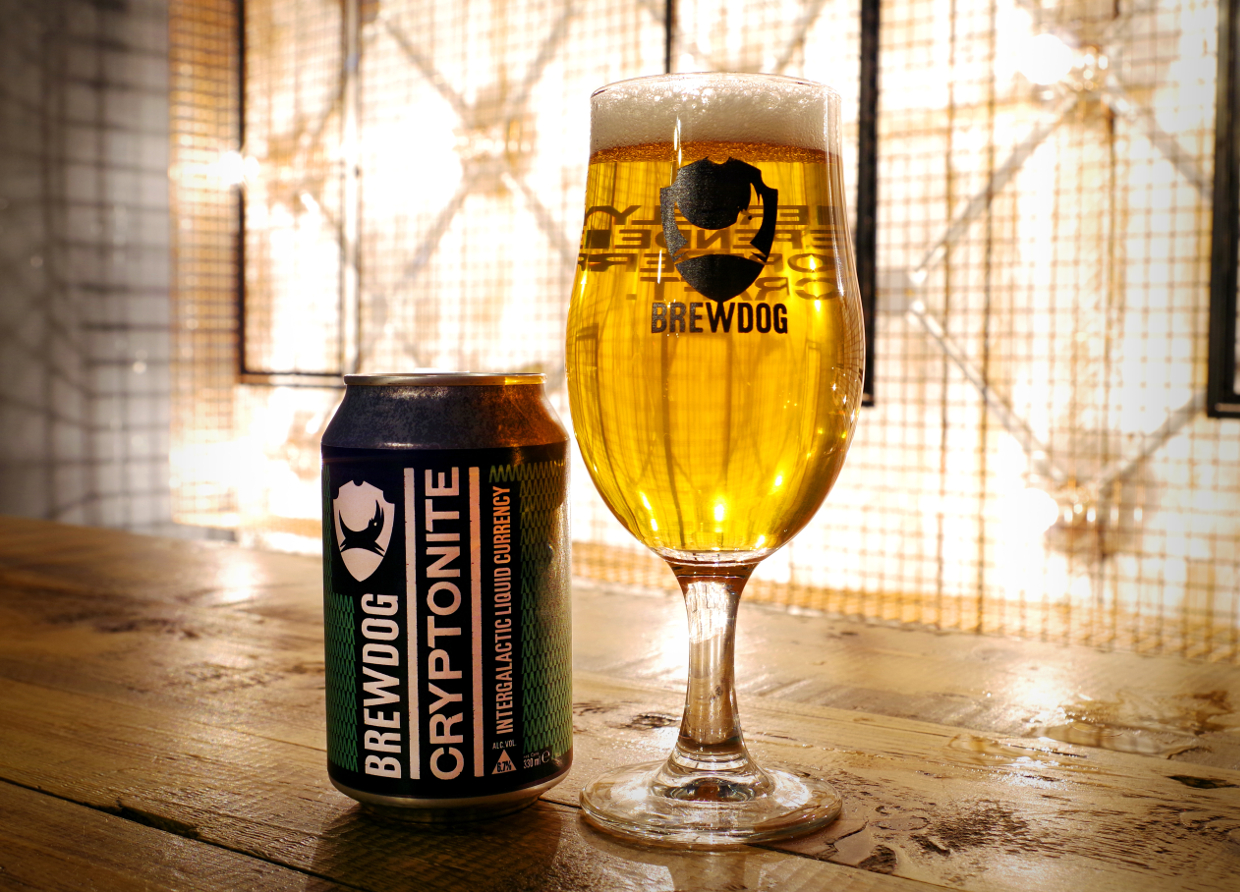 But that's not all. To mark this new way of doing business we are doing what we do best – brewing a beer to go alongside. Anyone who invests in BrewDog via Cryptocurrency score SIX cans of Cryptonite West Coast IPA.
Click here to find out more about investing in BrewDog.
Equity for Punks puts the people who drink our craft beer at the centre of everything we do, and from just £25 you can help us change a world still dominated by industrial beer. Alongside sharing in the growth of our company here are some of the perks of becoming a BrewDog Equity Punk:-
• Exclusive first options on all our new beers
• Preview nights at every new BrewDog Bar opening
• Lifetime discount in all of our BrewDog Bars of up to 10%
• Lifetime discount in our online shop of up to 20%
• Free Equity Punk ID card with bar discount electronically stored
• A free copy of our book Craft Beer for the People
• A free birthday beer, every year, on us
• 10% bar discount when booking a table of 10 or more
• An invite (with a +1) to our amazing annual #PunkAGM
• Membership of our shareholder brewing collective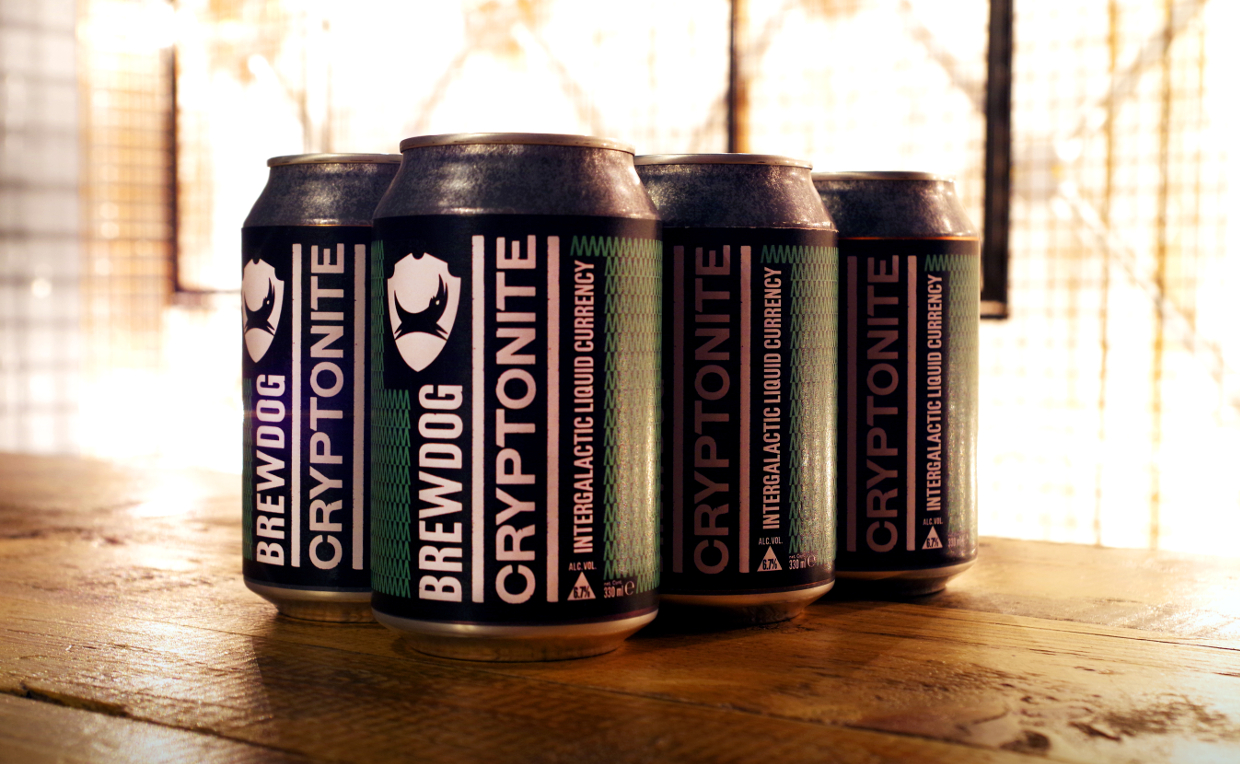 The people who have invested in us and become Equity Punks have shown what can be achieved with taking charge of something you believe in. We are proud to be extending Equity for Punks so that more of you can join our community, and in adopting Cryptocurrency payments to do so.
Click here to discover more about investing in BrewDog.
Currencies accepted for Equity for Punks are the following: - Bitcoin, Bitcoin Cash, Bitcoin SV, Ethereum, Litecoin, OmiseGO, Qtum, Augur, XRP, Ripple, 0x.
IMPORTANT NOTICE: Investments should only be made on the basis of information in the prospectus (including the full risk factors set out therein) available at www.brewdog.com/equityforpunks. The value of investments can go down as well as up and invested capital is at risk.