HELP US SHAPE THE FUTURE OF THE BREWDOG RANGE
Covid-19 has had many impacts on our business as we try and fight our way through this unprecedented global pandemic. One of those impacts is that we have decided to fast-track our next 12 months of beery innovations and work with our retail partners to reshape our range. And we would love for you to help us do this.
We have 8 different prototypes and concepts we are currently developing at BrewDog. We would love to hear your thoughts and for you to let us know which 4 of the 8 prototypes we should progress with.
Here are the current prototypes:
1) Tropical New England IPA
A 5.2% hazy bomb on flavour. Citra and mosaic hops combine with a tropical fab four as we infuse white peach, mango, guava and passionfruit into this hazy little beast of a beer. Hazy, juicy, tropical and beguiling and our first ever take on a fruited New England IPA.
2) Light Speed
Light Speed is a super session hazy IPA coming in at 4% ABV and only 95 calories. This beer packs a hoppy punch and depth of flavour that belies it's modest stature. Packed with new wave hops from the pacific north west of America this pocket rocket of a beer hits you hard with a fruity, citrussy and piney onslaught. Perfect for drinking by the can, case of keg.
3) Jagged Edge
We love an old school, west coast classic IPA and Jagged edge is based on one of our most beloved beers: Jack Hammer. We have kept the same hop profile and the same devastating bitterness levels delivered at a more sessionable ABV with a lighter body. This is a beer for the dedicated.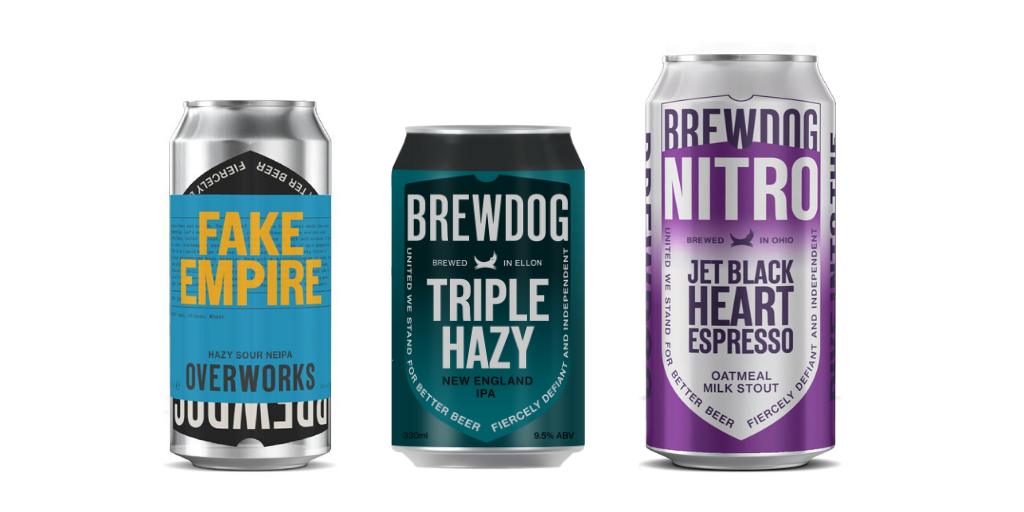 4) Fake Empire
Richard Kilcullen (our Overworks Brewmaster) has been hard at work with JK (our Head of Beer development) on this one. It would be the first O/W beer brewed and fermented in our main brewery. Taking inspiration from the wave of sour, hazy IPAs taking America by storm, Fake Empire would be our Overworks take on this new and emerging style.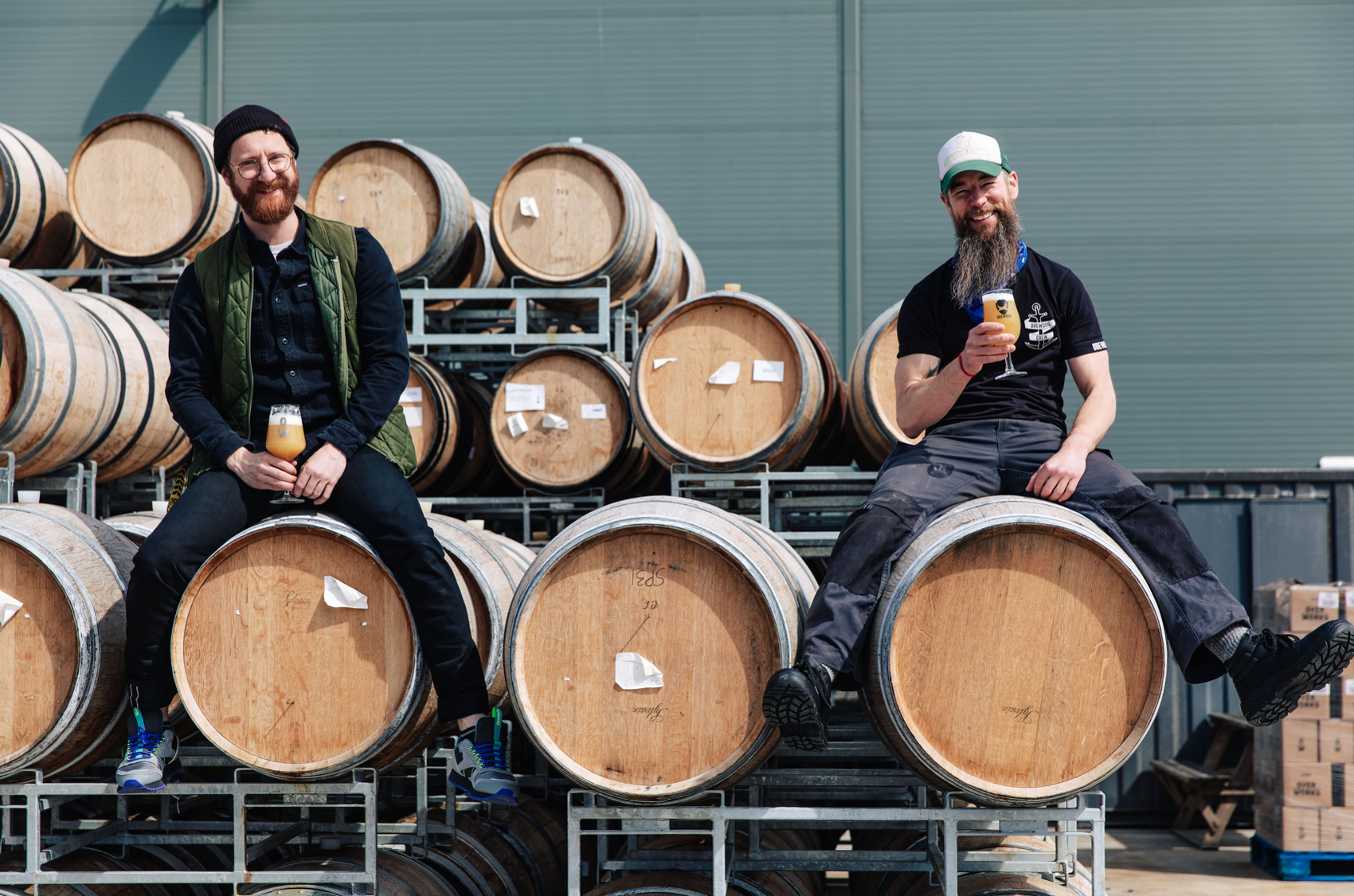 5) Triple Hazy
This 9.5% behemoth of a beer was meant to be a one off to celebrate our recent AGM. Taking Hazy Jane to a whole new level this triple New England IPA is a high octane slow motion rollercoaster of hoppiness. Smooth and opulent and so hoppy it is almost silly this may just be a big sipper that is destined for a comeback.
6) Jet Black Heart Espresso Nitro
This is a beer we brew in Columbus, Ohio, given the nitro capabilities of our canning line there, that we are considering making part our European range. It is Jet Black Heart, but not quite as you know it. Boosted up to 6.7% ABV and infused with a hearty and delicious dose of our favourite cold brew coffee. It might just be too good to just sell in America.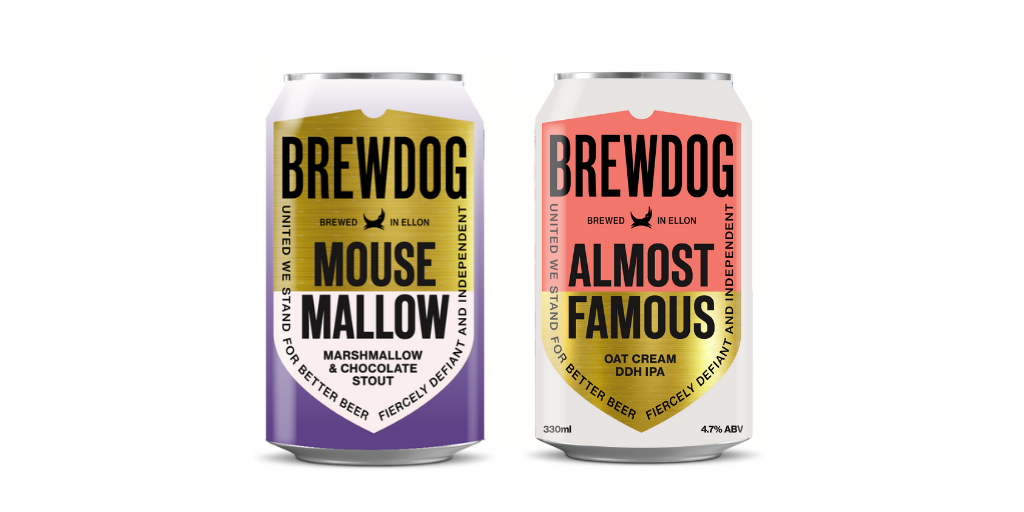 7) Mouse Mallow
Mouse Mallow is a new 7.5% pastry stout infused with marshmallows, cacao, bourbon barrel aged house roasted coffee beans and toasted walnuts. Dessert in a glass, in a cup, in a mug or even in a bowl this beer is one of the coolest little pilot brews we have ever made, and we can't wait to potentially scale it up.
8) Almost Famous
Based on Dupolis, our best-selling seasonal of the last 3 years, this 4.7% beer is a double dry hopped milkshake IPA. Set against a backbone of pale malt and flaked oats, the mix of North American and European hops bring a complementary juicy payload of kiwi, lychee and berry fruit – a fully loaded hop profile delivered as smooth as you like.
The only problem is that we don't have the capacity to add all of them to our European range.
To help us decide which four make it into our final line-up, we are running the ultimate #BrewDogBeerBattle all week on our social media channels so you can pick which 4 of the above 8 prototypes make the cut.
Simply follow us on Twitter, Facebook or Instagram and keep your eyes peeled for the votes to have your say!