#PUNKAGM2019 SURVIVAL GUIDE
There are now less than two weeks to go before thousands of card-carrying BrewDog Equity Punks (and their +1's) arrive in Aberdeen for the mother and father of all AGM weekends. As you may know, for the first time ever it is indeed a weekend as we have laid on a second day for #PunkAGM2019 – the same beers, same headliner music, same tutored tastings. Sunday 7th April is going to rock every bit as much as Saturday 6th – and there are still Sunday tickets available!
If this will be your first Annual General Mayhem, here's what you can expect. It's our annual AGM Survival Guide!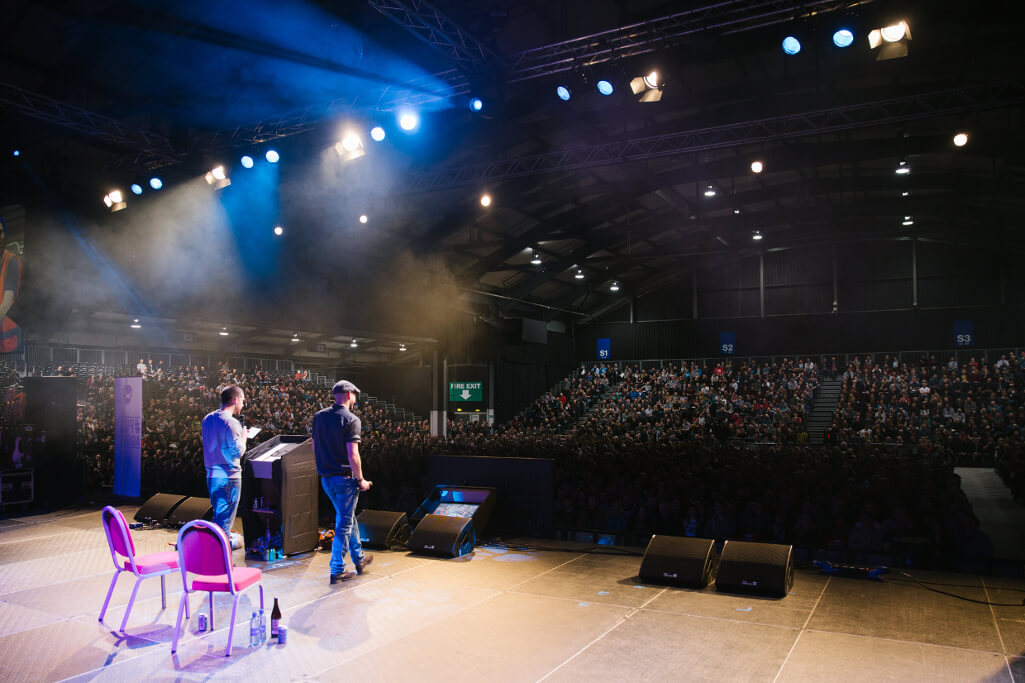 What should I bring?
You need three things to get into the AECC. So make a note of these and please remember them. To get into the AGM you'll need your ticket (either printed out or downloaded via the Universe App). These will be released around a week before the AGM kicks off. You'll also need your Equity Punk card or shareholder number. And you'll need some form of ID as the venue operates Challenge 25.
You will also need to bring cash to pick up beer tokens and pay for food. The AECC is huge but it has only a single ATM so visit a bank before you leave the city centre. Also bring with you an empty reusable water bottle (if full it will be emptied before you can get in) – we will have plenty of water stations on hand for you to stay hydrated. Also, if you have one, bring a portable phone charger and as we are rocking a concert also bring ear plugs or head phones if required.
Oh, and definitely bring your BrewDog Intergalactic Beer Visa for that #PunkAGM stamp!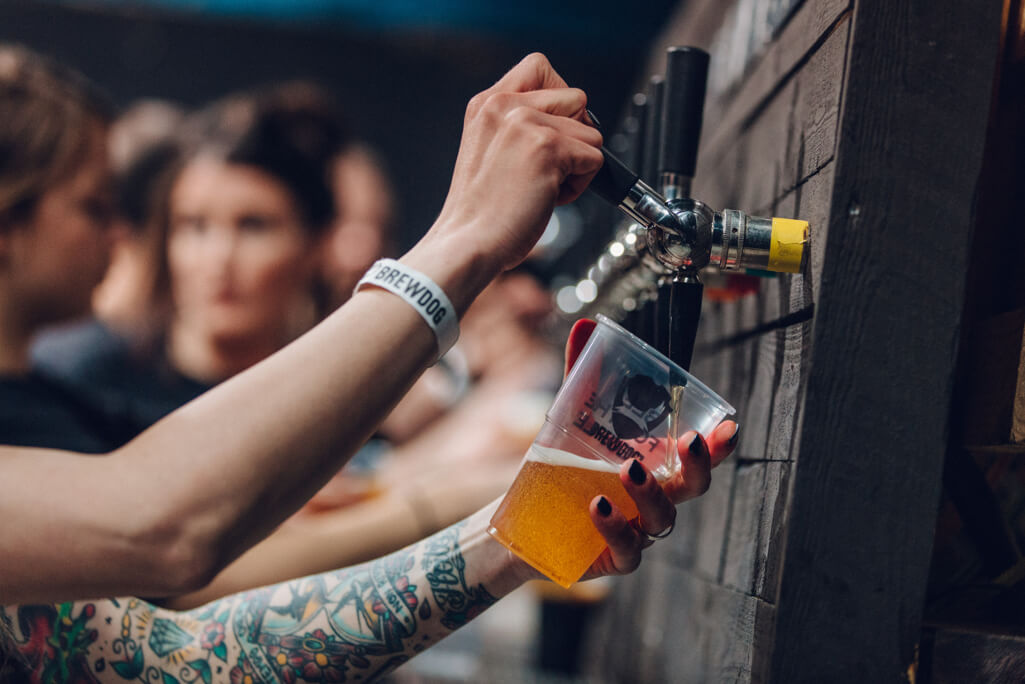 What should I leave behind?
We love dogs as you know, but sadly they can't be your buddy for the day. Also the AECC will not allow any backpacks or suitcases of any kind – please, please leave your bag behind. Small handbags are permitted – check the AECC's rules on bags before you set off for the AGM. No food or drink will be admitted either – and don't bring illicit substances, weapons, your homebrew, or anything else you wouldn't take to a concert.
You are welcome to leave and come back; if you hold on to your wristband and ticket you can re-enter up to 10pm on Saturday and 9pm on Sunday. Also for 2019 we are cutting down on plastic waste by issuing every entrant with their own reusable beer cup when they enter the venue. Please keep hold of it AS YOU WON'T BE ABLE TO GET A REPLACEMENT. You can rinse it at any of the designated rinsing stations around the AGM, or behind any of our fifteen – yes, fifteen – bars.
Maybe stuff a few stickers into your pocket to personalise yours? (and make it identifiable)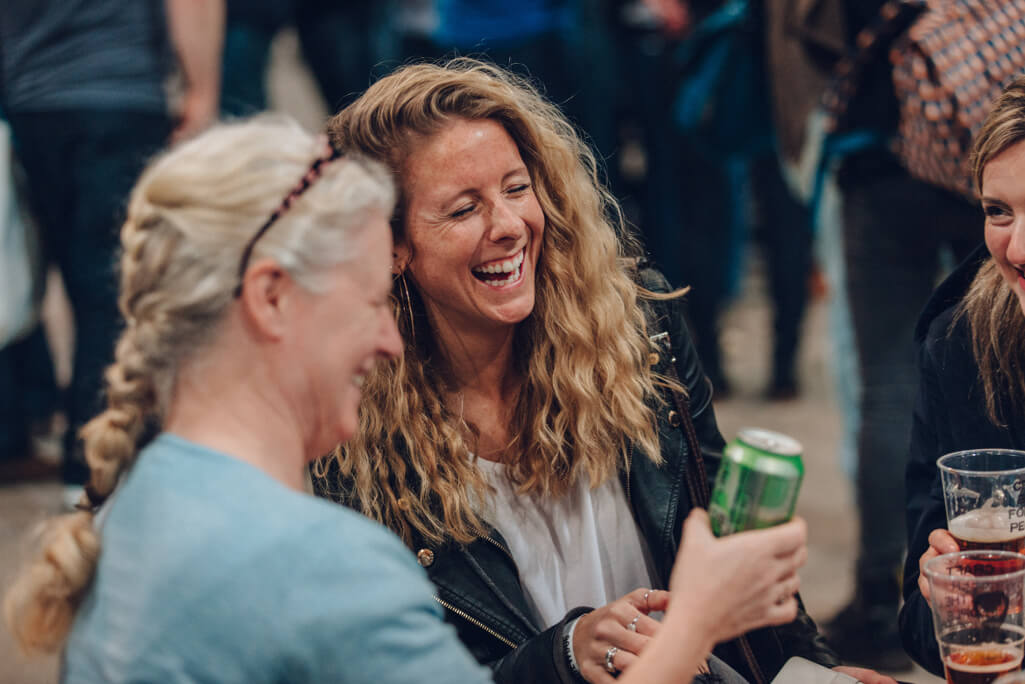 How do I get there / How to I get home from there?
The AECC is located just north of the city centre on Exhibition Ave, Bridge of Don (AB23 8BL). They have a handy guide on their website of how to get to the venue – a bus or taxi is your best bet. To build up an appetite we have our annual AGM Beach Walk once again; if you'd like to walk from the city to the AECC via Aberdeen beach then check the Equity Punk Forum for the thread of when and where to meet.
Getting home there will be a Gig N Go service running from 8pm to close, just follow the signposts from the West Exit of the AECC to the buses – running every 20 minutes or so, this will cost £3 per ticket back to the city.
What food can I get hold of?
We have a huge range of different foods on offer throughout the day, from a number of awesome suppliers. We have ensured a variety of different vegetarian and vegan options and although the queues will hopefully be kept to a minimum, bear in mind that around lunchtime and teatime people will be getting hungry! Our advice – scout out the rooms when you arrive and note where your favoured food options are located so you can beeline there when hunger strikes.
Next week we will be posting a blog with all the confirmed bands, breweries and food vendors to give you that last minute fix on how your #PunkAGM weekend is going to rock.
Any other tips?
Sure. If you're at the AECC and need anything – just grab one of our staff members for a chat and ask them. You'll spot their distinctive BrewDog tees from across the room. We're here to help! Be sure and think of questions to pose to James and Martin in their Q&A, work out what merch you might have room for in your wardrobe and – above all – relax, enjoy the beer, food and music and remember this all happens because of your investment!