THE NEW BREWDOG STARTS HERE
We are now almost 13 years old as a company. We have 2,000 amazing team members, 4 world class breweries, 100 outstanding craft beer bars and a community of over 130,000 Equity Punks all over the planet.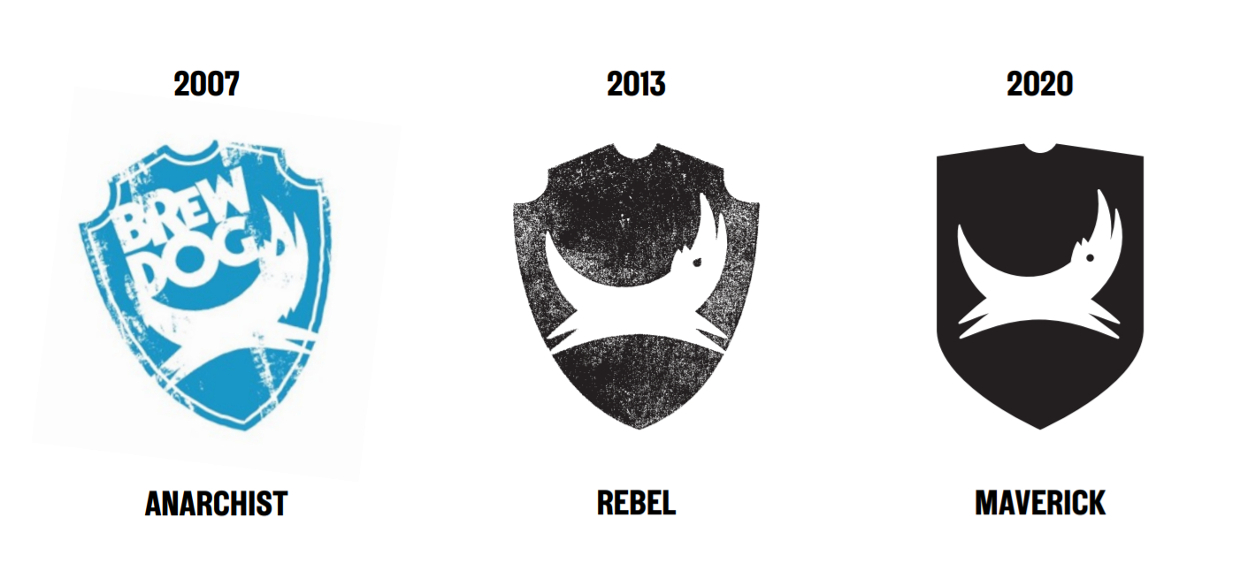 It has been a crazy journey so far. We have made it here by shaking up the beer business and by crafting a community-owned business that is 100% powered by the people.
This week, we are unveiling not just a new visual identity but a renewed purpose for the next chapter in our story. We believe in the power of independence, community and the positive power of a people-based business being a force for good in the world.
Welcome to the new BrewDog.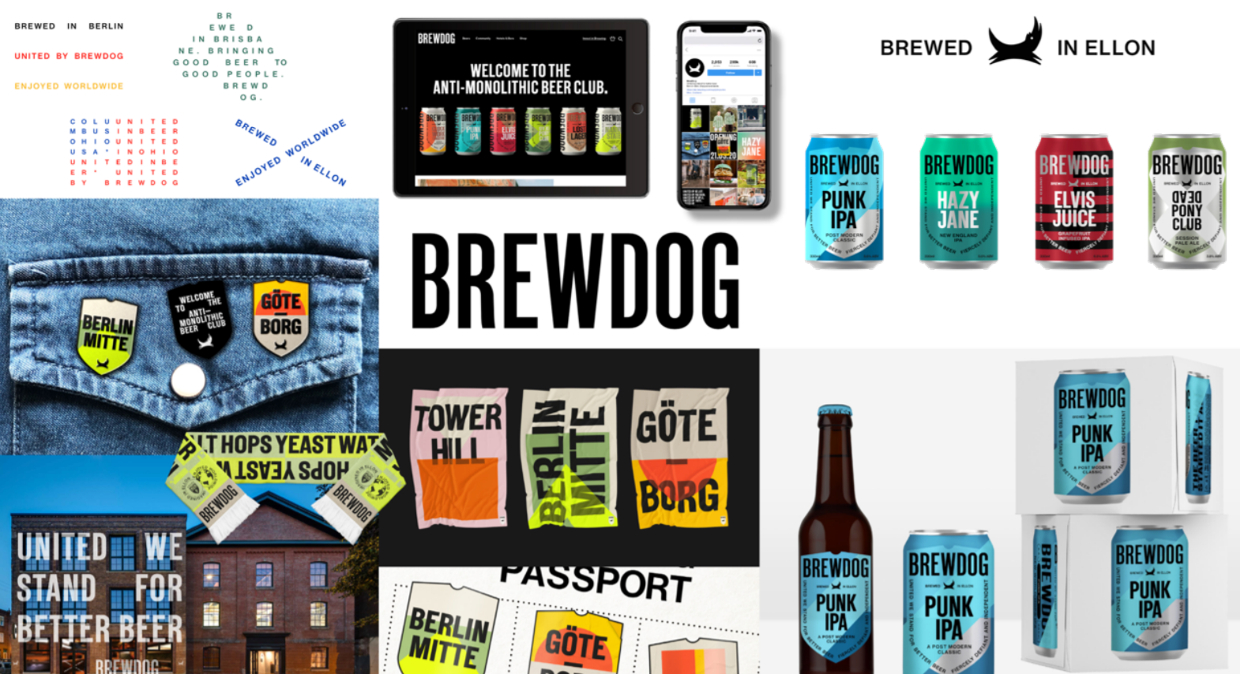 As well as new packaging and a new visual identity we are also launching some great new beers and introducing more individuality across our breweries, bars and beer ranges.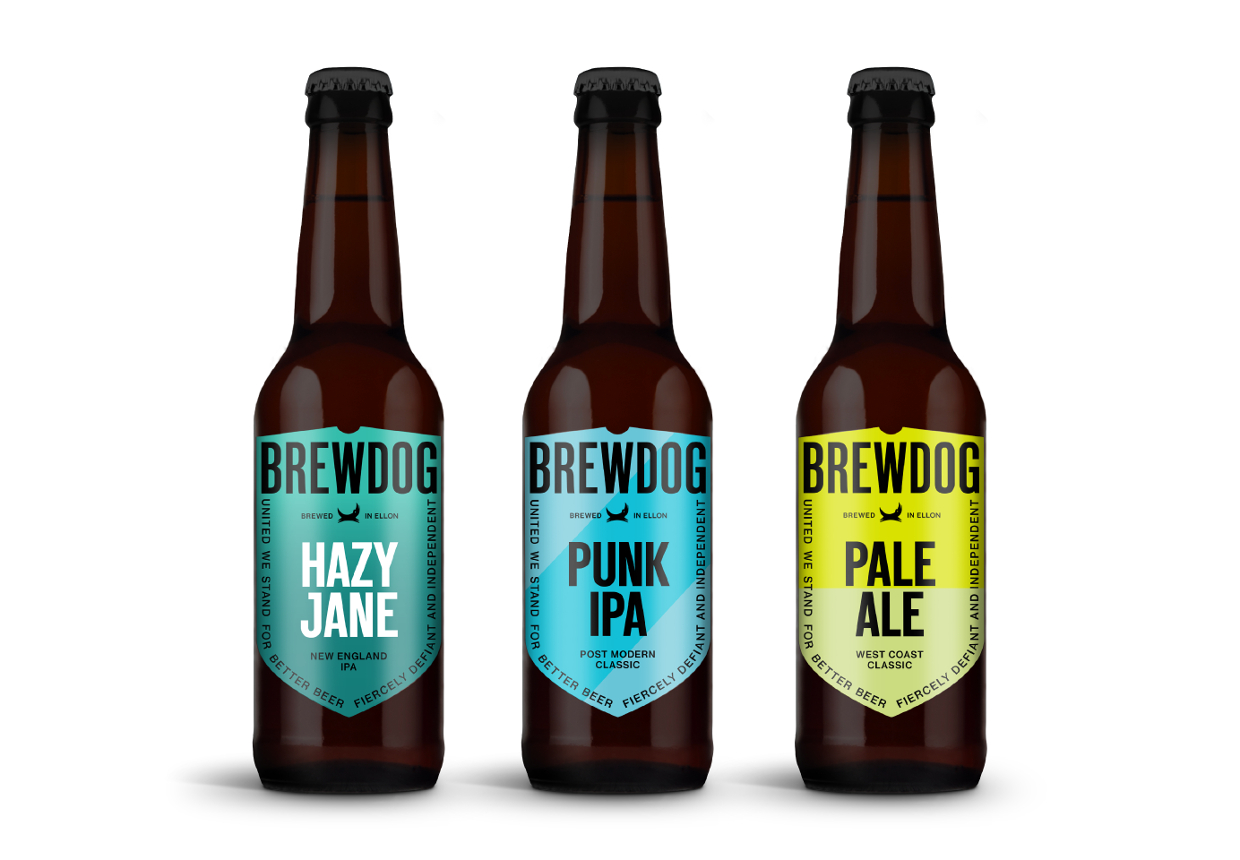 With BrewDog Tomorrow we are building on our strong sense of purpose & building on some fantastic initiatives we already have in place; from The Unicorn Fund to the BrewDog Foundation, and from being a Living Wage employer to our community ownership model and our B-corp journey.
BrewDog Tomorrow outlines our commitment to do far more from a sustainability perspective. BrewDog Tomorrow is our commitment to combine brave thinking and bold action to help ensure we have a planet to make beer on for future generations.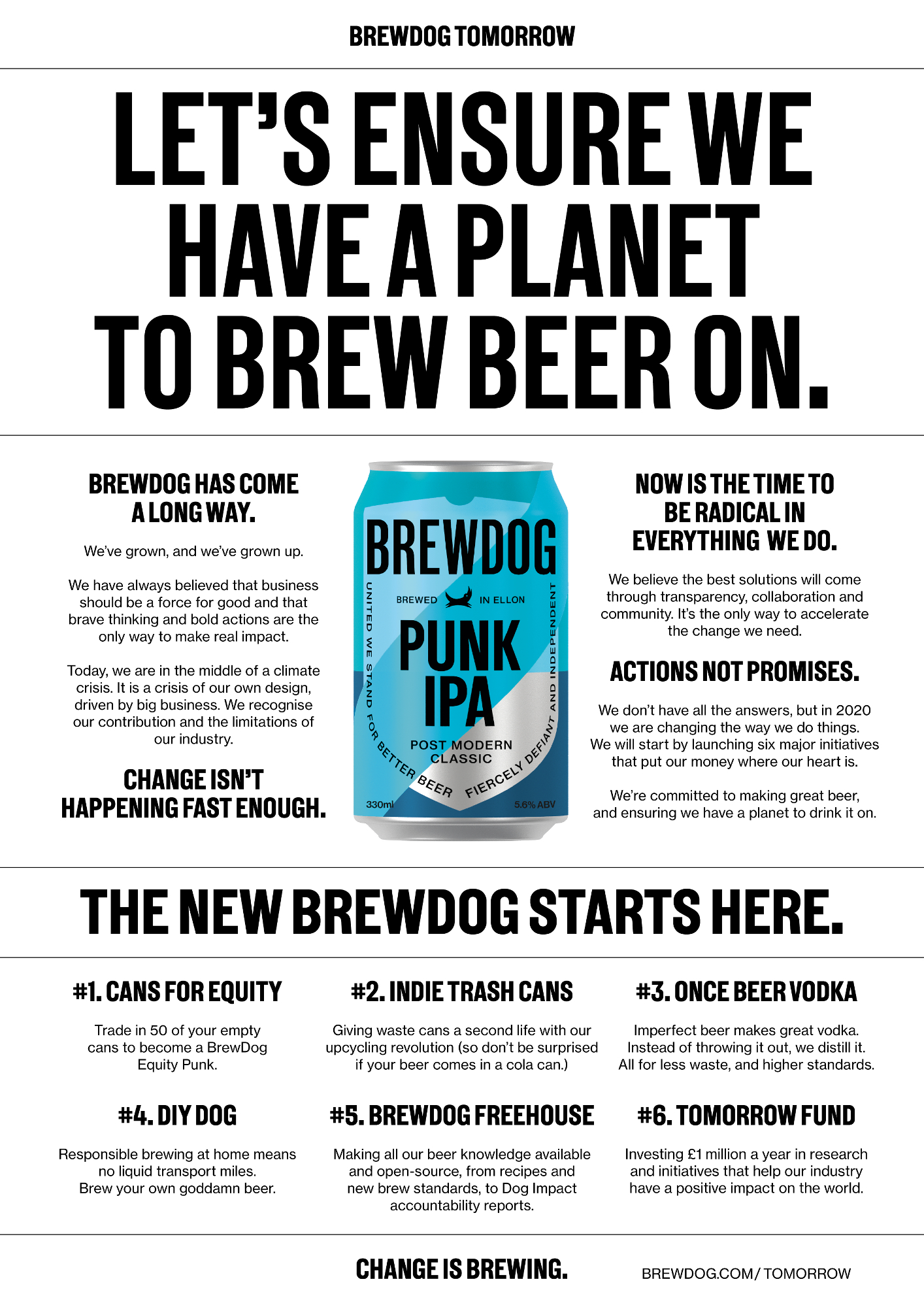 We may have grown up a bit. But the underdog spirit is as alive as ever. We are determined to continuously raise the bar and set a new standard for beer and business.
Welcome to the New BrewDog.