BREWDOG OUTPOST MANCHESTER IS HERE
Seven years ago, we opened our seventh bar, overlooking Peter Street in the centre of Manchester. It's fair to say that a whole lot has happened since, as craft beer has become a global phenomenon – but we are proud to be bringing things full circle and opening another bar in Manchester. But not just any bar. In the heart of the University district centred around Oxford Street is our second UK brewpub, ready and waiting for the people of this amazing city.
BrewDog Outpost Manchester opens at 12:00 on Friday June 21st.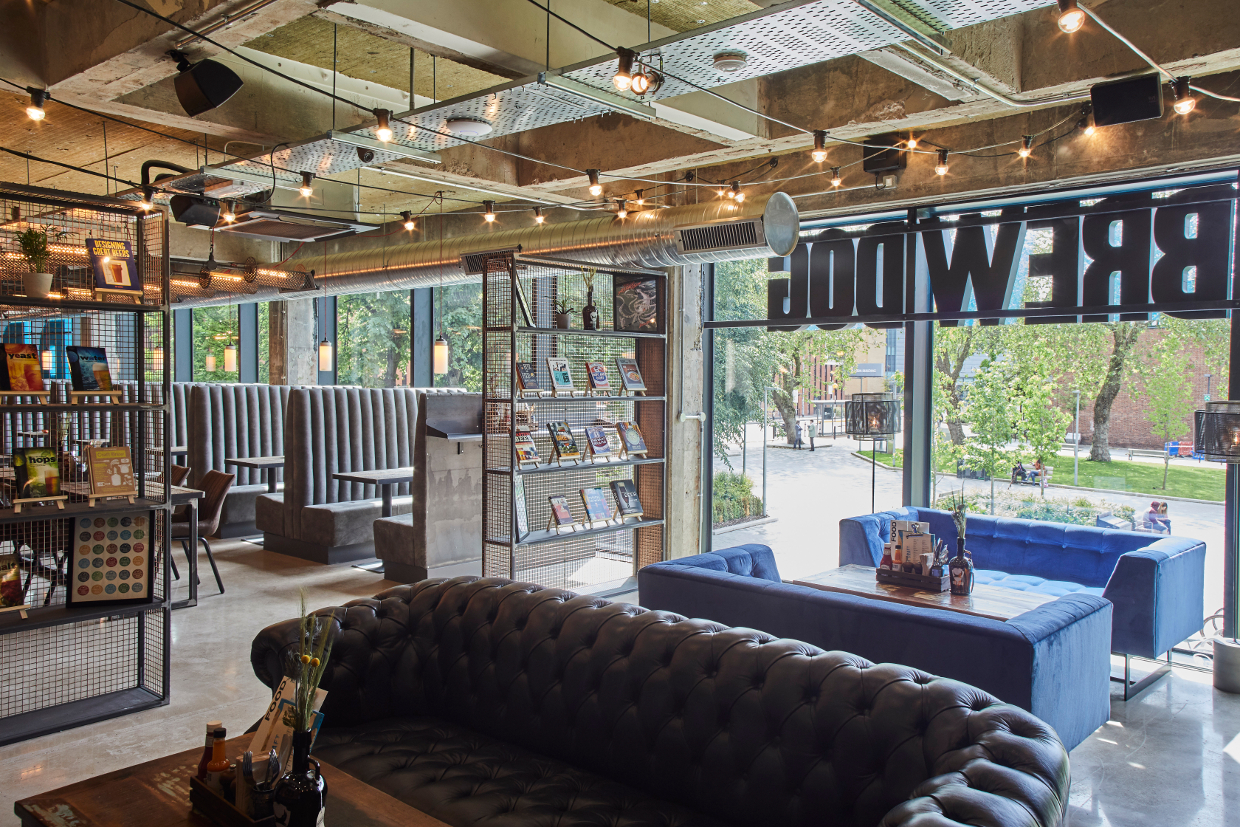 Located a mile from our original, a twenty minute walk along the arrow-straight Oxford Road, is our latest Outpost. Joining Tower Hill in London and Itaewon in Seoul, our Manchester brewpub sits in a modern building just past where Booth Street bisects Oxford Road. Surrounded by seats of learning it is the perfect place to grab a craft beer and watch it being made, there and then on the premises.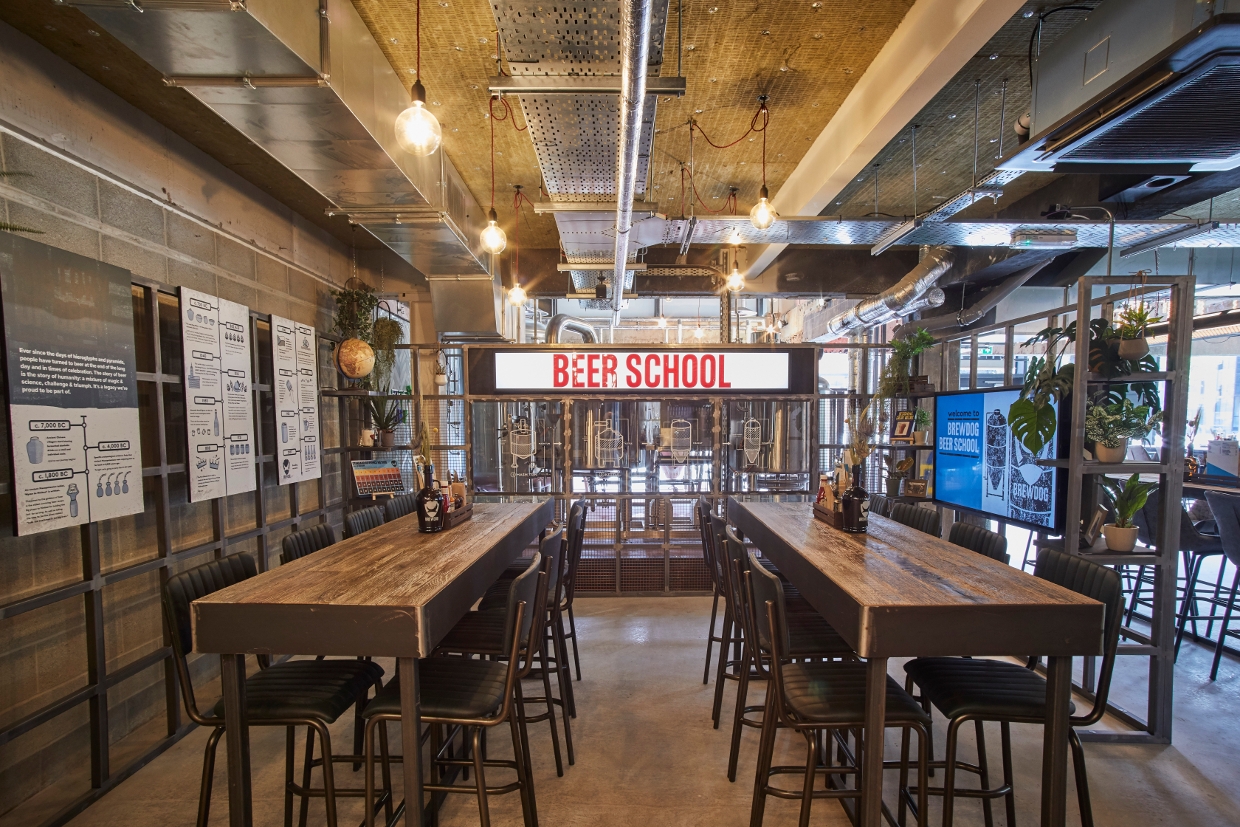 Our Outposts are about exactly that – pairing our craft beer brewed in our Ellon brewery with one-off, small batch brews created on the 5HL pilot kit for our local community in the city. As befits a University town we also have a dedicated Beer School area in BrewDog Outpost Manchester, and will be hosting free mini beer schools and brewery tours every day for the first month! Just book online or ask at the bar.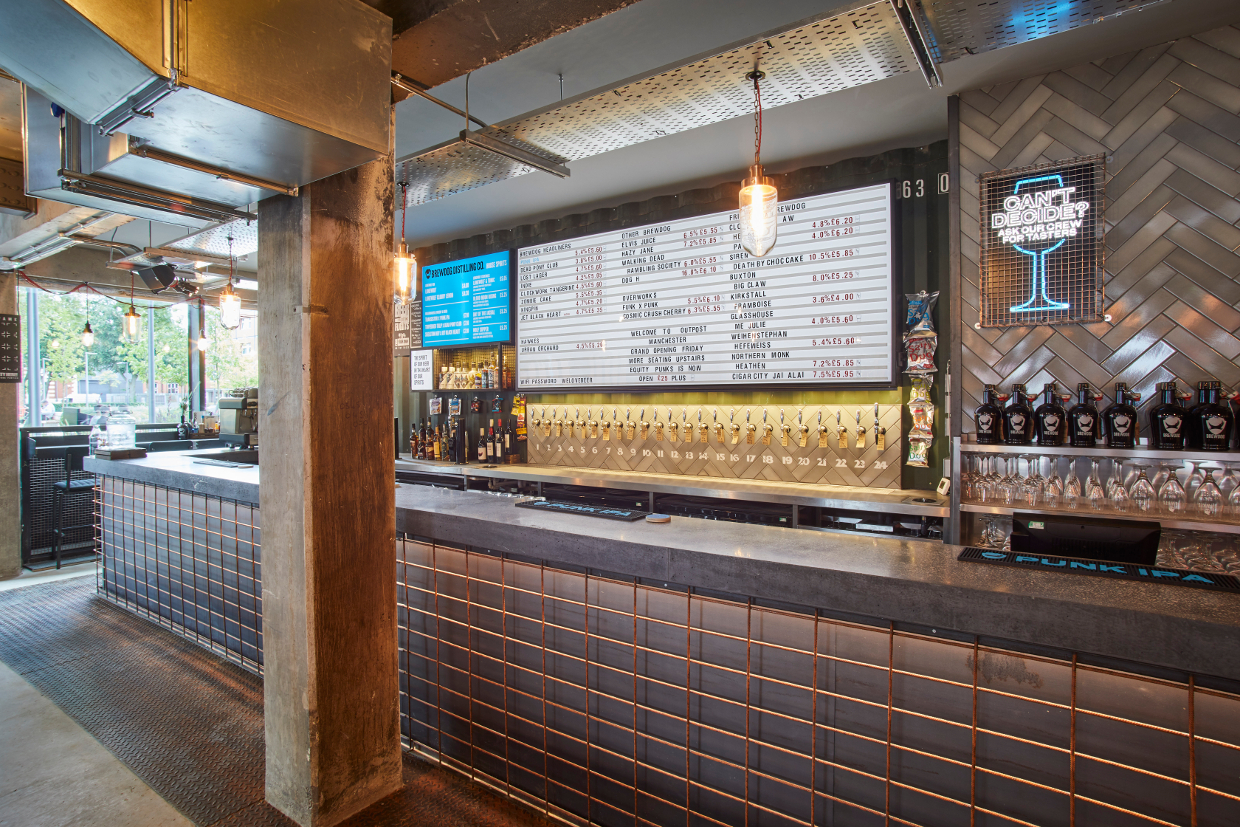 Inside the Outpost you'll discover 24 taps of super-fresh craft beer, from both ourselves and breweries we know and love, including a pair of local taps, three individually temperature-controlled taps for perfect serve darker or stronger beers, and a dedicated newly-launched cask ale tap. GM Graeme and his hand-picked crew are ready and waiting with tasters, advice and Cicerone-trained service to find your next great beer.
For anybody after something to eat to go alongside their beer of choice, the bar will be rocking our legendary menu of burgers and wings and will be opening early every single day of the week for breakfast and brunch! You can also grab beer to take away from our new deli-style fridges so if the sun shines or you need to head to that class, train or party elsewhere then pick up some beer to go.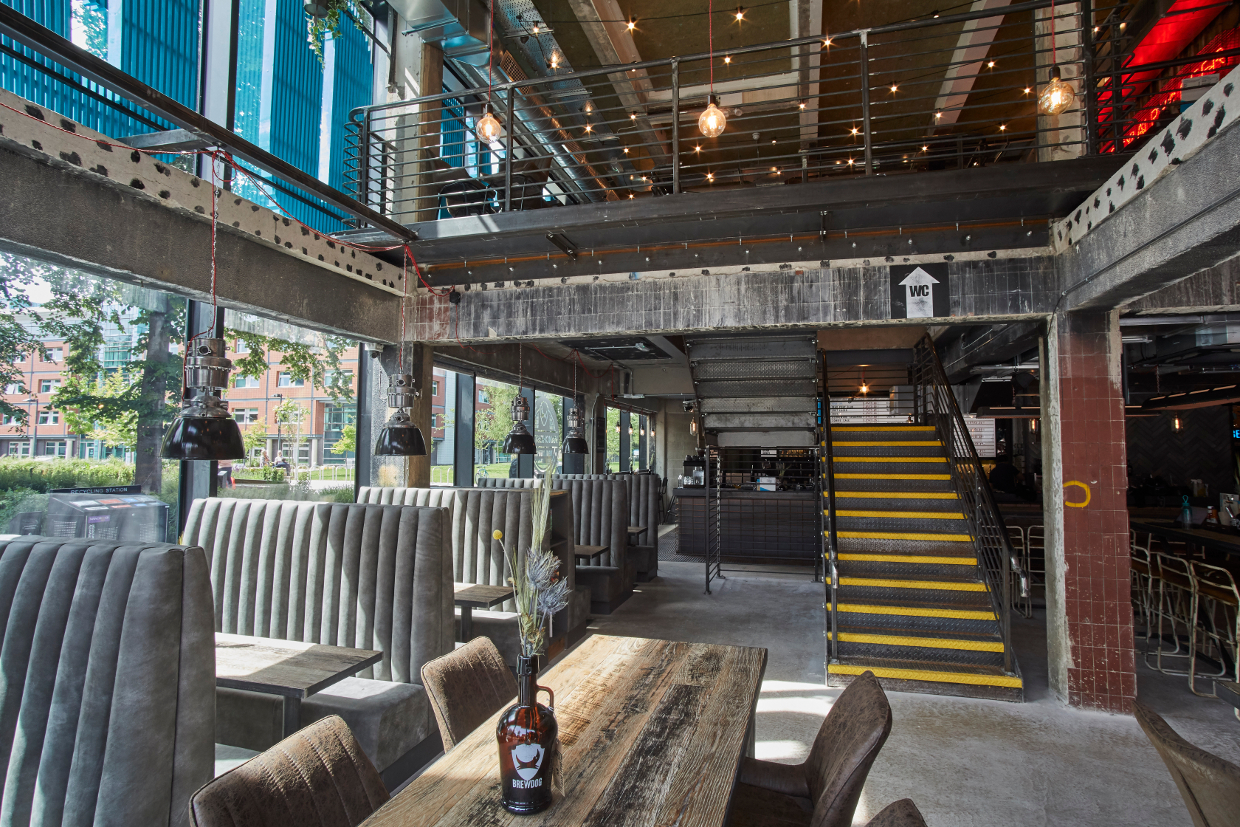 If you need to stay a while, then we've got you covered too. Turn our latest Outpost into your new Hideout thanks to all-day pouring of BrewDog coffee, hand-roasted in our Ellon HQ. We have a cool hang-out area in the bar and are also rocking DeskDog where for just £7 you can reserve a workspace for the day giving you unlimited free coffee, Wi-Fi and a pint of Punk IPA when you are done. Why hot-desk in a coffee shop when we have beer?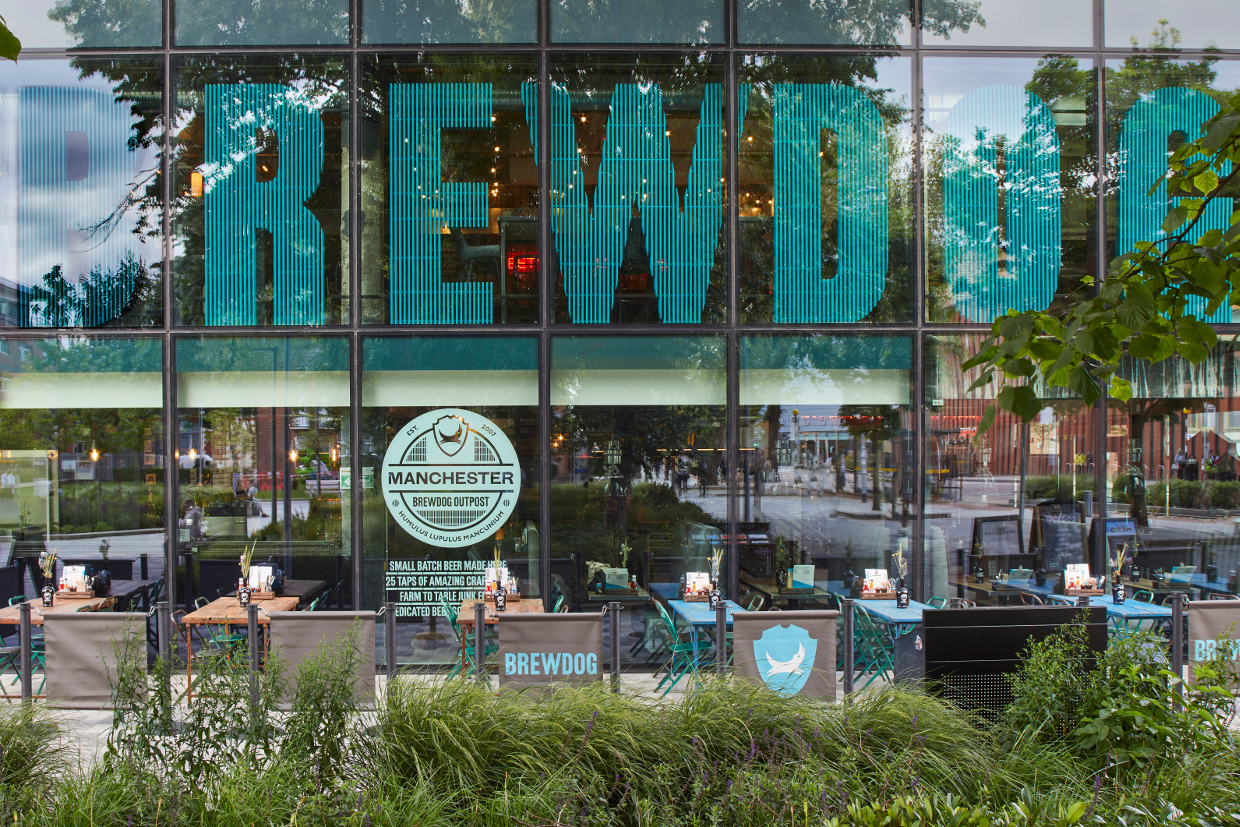 BrewDog Outpost Manchester opens its doors at 12:00 on Friday 21st June and will then be open 10am-12am Sunday to Thursday and 10am-2am Friday and Saturday. The first 100 people through the doors when our latest Outpost opens will be in with a chance of winning a year's supply of free beer, a trip to Germany to check out our DogTap Berlin brewery and taproom there and much more.
Manchester – see you very soon!
Oh, and over our opening weekend everyone who enters the Outpost will have the chance to vote on a crowdsourced Manchester beer – and then be invited to taste the beer when ready…