NEW AT BREWDOG - £1 BEER SCHOOLS
Equity for Punks is live! Click here to find out more about investing in BrewDog.
We are proud that more and more people are now trying craft beer – but we also appreciate that with so many different craft beers on offer, it can be hard to find the right one for you. Helping break down these barriers is what our BrewDog Bars are there for – which is why they all run informal and relaxed Beer Schools; sessions where you can drink beer and ask as many questions as you like.
And this March, you can gain a lifetime of beer knowledge for just £1!
You can book your £1 Beer School online right here.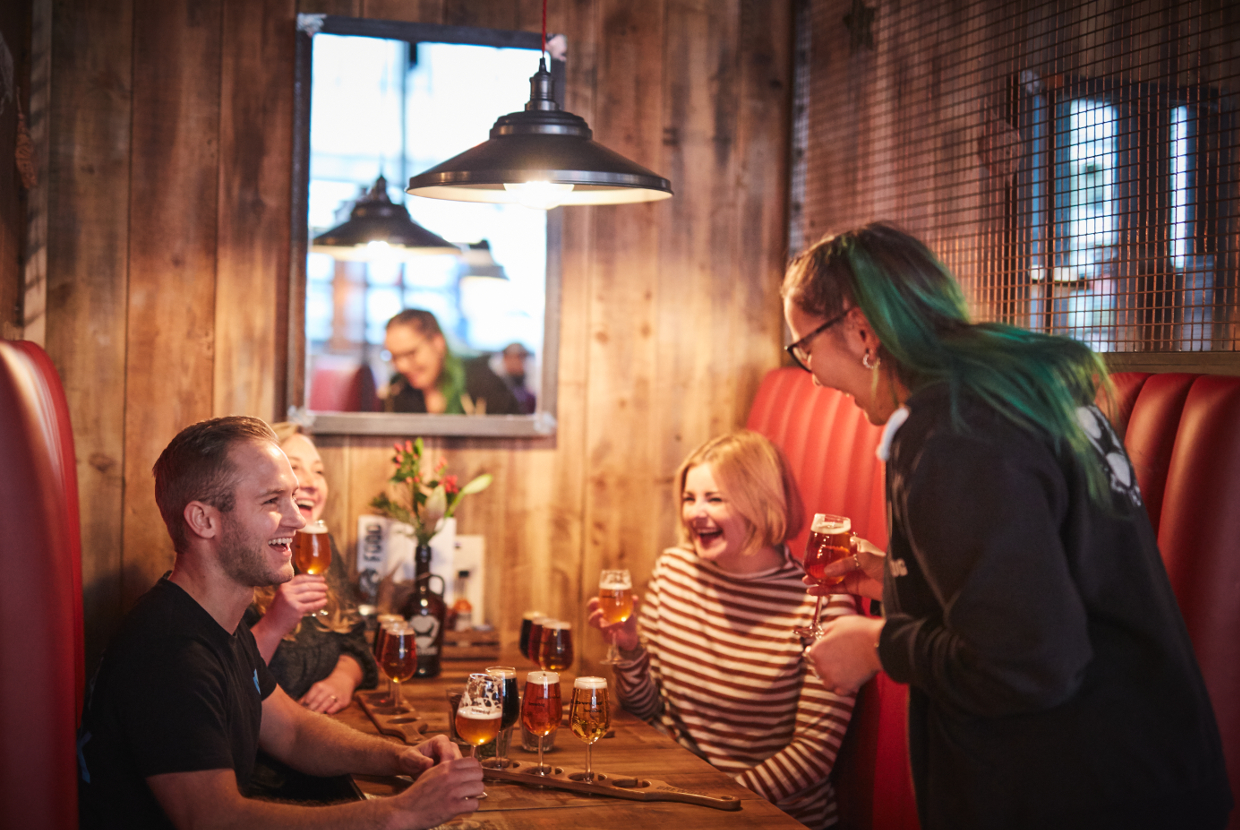 BrewDog £1 Beer Schools are hosted by one of our friendly Cicerone-trained bar crewmembers and cover a guided tasting of what beer is, how you can best enjoy it and the story behind some of our most popular brews. Throughout March we are running thirty-minute mini schools in our bars, which cover a tasting of four of our Headliner beers for just £1.
These stripped-back sessions are in addition to our regular, in-depth Beer Schools, and offer an introductory guide to the wonders of beer, brewing and what sets craft beer apart from the alternatives. Just head here to find your nearest bar offering these schools and book your spot. Bars will be running session once a day between Sunday and Thursday.
At the £1 Beer School, you'll be given tasters of four of our Headliner craft beers and talked through how they are made and how to taste them, so you can start to build up that lifetime of knowledge. Or you can just have a relaxed time learning a little more of what we are about. With a maximum attendance of eight people, they are the perfect way in which to start enjoying beer.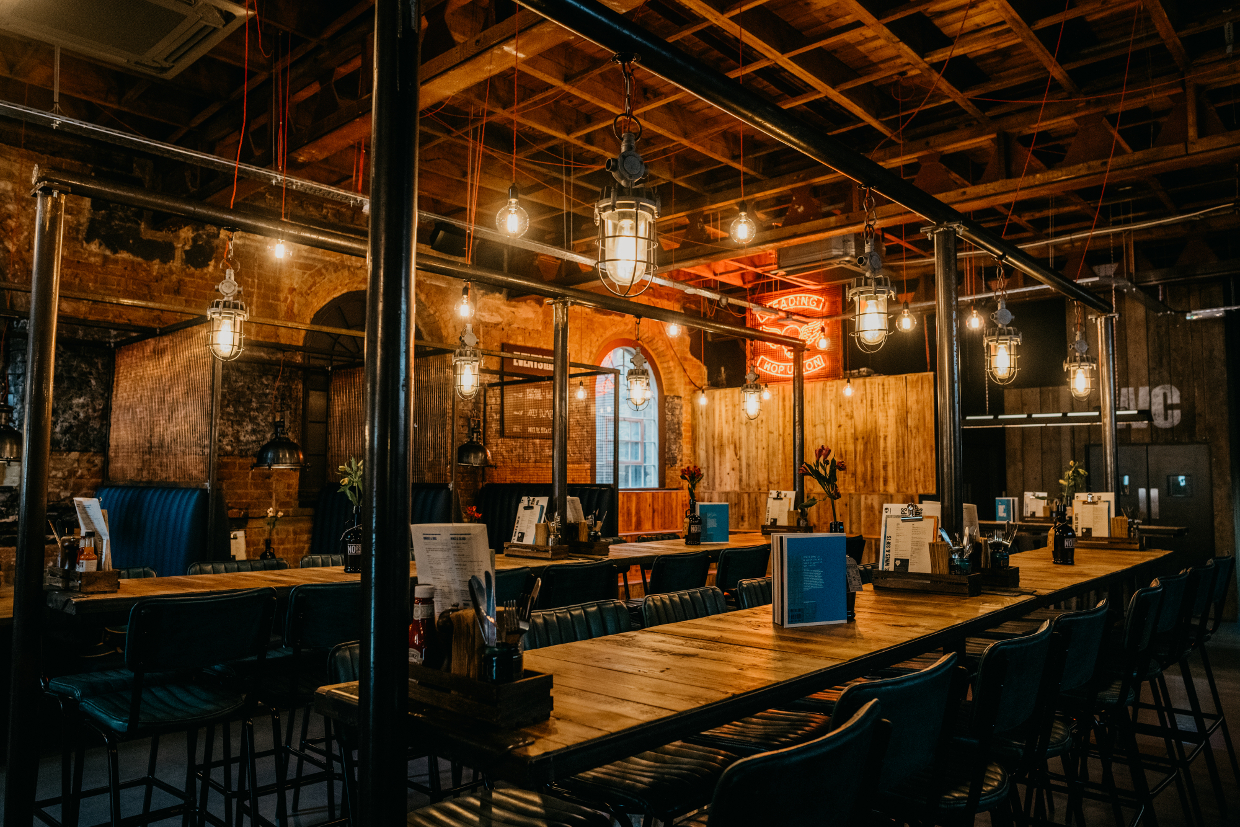 For those looking to then take it to the next level our regular Beer Schools are a ninety minute guide through five beers, alongside a selection of cheeses. At £20 the five third-pints and food is the perfect way to spend an afternoon in the geekiest of surroundings. You can book a regular Beer School right here, or you can build up to it by taking part in one of our new, limited £1 mini versions.
Our overall aim is to make other people as passionate about great craft beer as we are – and these £1 Beer Schools are our (not so) secret weapon in this mission. Book one now or throughout March and learn a little more about just how amazing beer can be. Because what else can a pound get you these days?
* The £1 Beer Schools are available in all UK BrewDog Bars, excluding BrewDog Swansea and BrewDog Edinburgh Airport, and in all European BrewDog Bars (1€ or 18.55kr) with the exception of the following – BrewDog Budapest, Tallinn, Tampere, Reykjavik, Helsinki and all BrewDog Bars in Italy. $1 Beer schools will also be offered in DogTap Brisbane and all USA bars.
Equity for Punks is live! Click here to find out more about investing in BrewDog.
IMPORTANT NOTICE: INVESTMENTS SHOULD ONLY BE MADE ON THE BASIS OF INFORMATION IN THE PROSPECTUS AVAILABLE AT WWW.BREWDOG.COM/EQUITYFORPUNKS. THE VALUE OF INVESTMENTS CAN GO DOWN AS WELL AS UP AND INVESTED CAPITAL IS AT RISK.